Did Zinda Forget September 11 ?
Ashour Lazar
Chicago
It saddens me to read your September 11, 2006 issue of Zinda Magazine, not because of what was covered in the issue, but what was not covered. How can you publish your current issue on September 11, 2006 and not even mention the terrorist attacks the took place five years prior on September 11, 2001. There isn't a simple "We Remember" or "God Bless America ." The only picture of the American and Assyrian flags are in the picture of Mr. Aladdin Khamis, who was the main story in issue, standing in front of them.
How could your crew not mention, not even a sentence of this tragedy when you are located in Washington , D.C. the function of the United States of America? While the AANF topic covered is important so is the mentioning of 9/11.
As citizens of this country we must always respect and remember the tragedies of this great nation or whatever nation we (the Assyrian People) are living and when our resident country is having a celebration we must part take in that event. I hope that next time the Zinda Crew will take a moment to honor and remember what is happen in their country.
Has Zinda Abandoned Ship?
Albert Michael
England
I feel deeply perplexed after reading the lead editorial in Zinda magazine's issue 18, dated 11 September 2006. I am not one to neither speculate nor point fingers at anyone without just cause, particularly against our No.1 Assyrian publication Zinda magazine or it's chief editor Mr Wilfred Bet-Alkhas. However, shortly after the last issue was published I was bombarded with comments by Assyrians from all over the world condemning the tone and nature of your editorial, and certainly their comments strikes a chord with me too, because this was a veiled attack against the movement of our people – the Assyrian Democratic Movement (Zowaa) and His Grace Bishop Mar Bawai Soro.
Our Hats Off to Robert Alaux
"Los Ultimos Asirios", Spanish version of the film documentary, THE LAST ASSYRIANS (written and directed by Robert Alaux), was aired in January and August 2006 on the Spanish TV Channel 'Canal de Historia'.
The journalistic attributes of Zinda magazine have always been exemplary, however this sudden switch from one extreme to another seems to a certain extent to be acutely sinister. For instance, your editorial blames Mr Alaidin Khamis and his supporters for foolishly encouraging and championing the unnecessary split in the Assyrian Church of the East (ACE). The truth however is that those that fashioned the split had conspired months before the Synod to oust His Grace Mar Bawai Soro from their midst, and despite our pleas for leniency to Patriarch Dinkha his response was one of complete denial that His Grace Mar Bawai would be reprimanded, in fact he had categorically stated that no such matter was on the agenda of the Synod meeting that took place on Halloweens day. However this gross lie was subsequently revealed inadvertently or even deliberately by none other than the corrupt bishop of Australia, Meelis Zaia who exposed the following in court under oath when questioned by his attorney Mr Robert Sturges:
Pages 49 & 50 of the reporter's transcript of proceedings in the superior court of Santa Clara held on 01 February 2006.
(Question by Plaintiffs attorney Robert Sturges) Now that makes me ask the question, do you know what Bishop Soro was referring to when he uses the expression "of the opposition in San Jose"?
(Answer by Bishop Meelis) Members of the congregation of Mar Yousip parish in San Jose.
(Question R. Sturges) There were members of the Mar Yousip parish who, what about them?
(Answer Bishop Meelis) They have written – they have met with the Patriarch on several occasions during his previous visits to San Jose parish. But finally they have written a submission to His Holiness disagreeing with the activities of their Bishop and requesting that their Bishop be removed or replaced. Not only the Bishop, but the priests also.
(Question R. Sturges) This was a petition that was made and submitted to the Patriarch?
(Answer Bishop Meelis) Yes
(Question R. Sturges) Do you recall when that was?
(Answer Bishop Meelis) I believe that was October 2005.
(Question R. Sturges) Sometime before the Synod meeting?
(Answer Bishop Meelis) Yes.
In essence bishop Meelis's testimony had revealed that the prior denials of Patriarch Dinkha were lies and that he was indeed in cahoots with the parishioners of Mar Yousip Church all along. It doesn't take a genius to figure out that Patriarch Dinkha devised this plot, together with a few of his bishops and the Kurdistan Democratic Party (KDP) which include members of the KAUA (KurdoAssyrian Universal Alliance). But the question remains, why? Many people believe that the conspiracy against His Grace Mar Bawai Soro stems back to the Synod meeting of 2001 when he refused to be part of the Synods violation of the canon laws of the Church in favour of bishop Aprim Khamis who had fornicated with a Pakistani woman, Yasmin Khan, who in turn had secretly recorded her sexual acts with bishop Khamis and then blackmailed him for tens of thousands of dollars. So I really don't believe that His Grace Mar Bawai's refusal to play ball with the Synod in 2001 had much bearing with the Synod's decision to suspend him in 2005. They had lived with him for 4 years without much distress and would have continued with that trend had Saddam Hussein still been in power. But with downfall of Saddam came a transfer of power from Baghdad to Arbil and with that a new strategy on the part of ACE.
The Synods unholy decision to suspend His Grace Mar Bawai was surreptitiously orchestrated by the KDP who deemed His Grace a threat to their total dominance of Northern Iraq and particularly the subordination of the Assyrians. With Zowaa gaining unprecedented ground in Iraq and Diaspora and a Bishop lending his unrelenting support for them, the ACE felt that the power and dominance they once held over the people was slowly diminishing in favour of Zowaa. I am adamant that the wheels of annihilation against our nationalistic overtures began to gain momentum in October 2003 during the Chaldean Assyrian Syriac General Conference hosted by both Zowaa and the Assyrian Democratic Organisation (Mtaqasta), held in Baghdad. I was overwhelmed to see all of our Church denominations represented during that conference, but sure enough what we have witnessed since is a reversal of attitude on the part of our Church leaders, abandoning the unity train and jumping on to the KDP anti-unity bandwagon, all bar one – His Grace Mar Bawai Soro. It was the speech made by His Grace on 22 August 2004 at the ChaldoAssyrian Community Centre in Chicago that finally determined his fate. During that speech, he alerted the audience that he had been informed by officials in the Vatican that a delegation of Iraq's foreign ministry had voiced their objection to the unity of Assyrians and Chaldeans. Click here to listen to that speech and jump to 01:17:20 hours of the timeline.
We've all heard Patriarch Dinkha say on many occasions that neither he nor his bishops get involved in politics, but many of us know that is a lie. On 29 October 2005, Zinda Magazine reported that Patriarch Dinkha accompanied by members of KAUA met with Mr Masoud Barzani (KDP) at the Ritz-Carlton hotel in Washington D.C. Sure, the Patriarch has the right to meet with anyone, but why did this tripartite meeting include the KAUA who do not have a single representative in Iraq, and yet members of Zowaa by far the largest and most influential political party were denied a meeting with Mr Barzani? This "I do not get involved in politics lark" is as I write walking around with the Patriarch in Arbil in the shape of Mr Praidon Darmo, deputy secretary-general of the KAUA, the Patriarch's secretary and an arms dealer as reported by Amnesty International.
I am not qualified to pass judgment on what took place during the AANF national convention and I hope that Zinda Magazine takes time to reflect about the recent past and understands that we can ill afford to bicker and fight amongst ourselves whilst the Kurds are killing and driving out our people from their lands and villages without recourse to justice. Constructive criticism is always welcomed, but I'm sad to say that on this occasion Zinda has ventured on a destructive and unjustified path.
Distorted Facts
Angie Toulakany
California
I was very shocked, surprised and disappointed of your last issue, which I found it very one sided and bias.

Your attacks on AANF were distorted facts, disrespecting the Chair , many young students and old Oomtanaye. This was totally against the Unity of our nation and will turn more Oomtanaye and youth away from your publication.

Remember there is always two sides to A story.

I hope there will be some actions from your magazine to remedy this damage.
A Response to Zinda's September 11th Editorial
Emanuel Kelaita
Dubai
The Zinda editorial of September 11, 2006 is most disturbing. I feel compelled to offer a vigorous rebuttal. It is my hope and expectation that you will adhere to the standards and recognized journalistic principals in publishing it, even if you find my response too distasteful.
The tone of your editorial is full of anger and disrespectful. The use of abusive language and wholesale attacks on a broad spectrum of individuals and groups is undignified. We certainly expect better from Zinda and its editor.
This letter is not in defense of Mr. Aladin Khamis or his associates. They can answer for themselves. However, your editorial, and the article by Ms. Janey Golani that you endorse and refer to, claim a struggle of epic proportions that took place between a small band of educated, honest and patriotic Assyrians burning with zeal to serve our people on the one side, and a group of hooligans of Zowaa and Mar Bawai zealots who used illegal and strong arm tactics to steal the election for the AANF President and the Executive Board. Is this really the truth, the whole truth and nothing but the truth, or are you and Ms. Golani cherry picking events to push your own agendas under the guise of a battle for honesty, truth and fair play?
Those of us involved in the worldwide affairs of our communities, especially in Chicago, know that there has been a pointed struggle over the control of the AANF since the mid 80's between the Assyrian Universal Alliance (AUA), and others in the community who do not belong, or support the AUA. The AUA, being a political organization, has dominated the AANF presidency and executive board since the late 60's. Totally separate from this struggle within the AANF, a significant number of anti-AUA individuals and other factions have recently rallied politically around Zowaa, and around Mar Bawai in his disagreements with Mar Dinkha, though this was not necessarily always the case.
Mr. Khamis being of the anti-AUA faction, who happened to be popular among the supporters of Zowaa and Mar Bawai was naturally opposed by AUA's candidates. In this last election, Ms. Janey Golani was the AUA candidate, but it was announced in an interview published in Zinda's August 28th edition, right before the AANF elections, that she is not tied to AUA and that she is only running for AANF President out of her sheer love and respect for this oldest Assyrian organization. Yet, the same Ms. Golani, in a video meeting of AUA, held concurrent with the Assyrian State Convention in May 2006 in Turlock, was not only seated with the rest of the AUA Executive Board members and advisors, but interestingly introduced herself as, "Janey Golani, drafted (into the AUA) by her father, Aprim Rayis and her husband, Atour Golani." The AUA members attending burst into applause at this point.
I suppose that Ms. Golani is not unwilling to pull the wool over peoples eyes to achieve the aims of AUA. But this time it didn't work, even with the final shedding of the crocodile tears! Her entire running mates made a laughing stock out of themselves, and that also goes to Atour Golani, Carlo Ganjeh, Ninos Bet-Ashour, and Yosip Bet-Yosip, who were desperately running up and down the corridors in their attempt to sway the votes. But perhaps the biggest regret is for Mr. Firas Jatou, who made the mistake of accepting to run for the position of Vice President along with Ms. Golani. Because of all the meaningless and dirty AUA games, he too has lost a great deal of credibility and support from our people.
Your claim that "A few years back, supporters of ADM in the US determined that AANF ought to be dominated by the Zowaa sympathizers and substantial portions of its funds be transferred to Iraq for the humanitarian projects underway in the North." Do you have any tangible proof that Zowaa took a formal decision to do this, or is it your own assumption? You are free to suspect what you wish, but honesty requires you to inform the reader of such, rather than presenting it, as a fact.
Also, until recently, you were yourself an ardent supporter of Zowaa. Zinda archives are full with your past glowing support of Zowaa and Zinda's numerous endorsements of Zowaa's many candidates during the last Iraqi elections. Were you in the past "few years" involved in these conspiracies to see that the AANF should be" dominated by the Zowaa sympathizers and substantial portions of its funds should be transferred to Iraq"?
Even if what you claim is correct, why is it wrong for supporters of a political organization to wish to dominate an important civic organization? Zowaa is a political party that is actively involved in an intense nationalist struggle, including the offering of martyrs to the cause. We may disagree with them, and even be opposed to them. But how can we deny them the right to influence civic organizations of the very people they have devoted their life to serve? This is not only expected, but is legitimate and rational.
Members of the political parties believe that their efforts and objectives serve the general good and advance the cause of their people. Hence, they have all the right to try to influence and even attempt to control organizations of their constituency. Do you condemn the Democratic Party in USA in attempting to dominate lab or unions or the Republican Party in USA in taking over chambers of commerce and Rotary Clubs? Nevertheless, for the record, and unlike the AUA, Zowaa has not run any of its members for AANF Presidency.
You seem comfortable that the AANF is a "member" of the AUA (in reality the AANF is only an affiliate of the AUA and not a member). You further call on "the leadership of the AUA to negate or reverse the election results from the 73rd session". Do you seriously believe that the so-called members of AUA can attend any AANF meeting and dictate their conditions to everyone else? Do you not realize that under present structure, AUA is finished and cannot possibly exist? May we request your understanding as to how, when and why the AANF became an affiliate of AUA? Clearly, AANF did not have such affiliation when it was established in 1933 simply because the AUA was born in 1968. There are those of us who were around and remember how the AUA marched in and took over the AANF, changed its constitution to declare itself an AUA affiliate and then maintained its hold on its leadership exclusively for most of the past quarter of a century. Why is it acceptable for the AUA to take over the AANF, but wrong for Zowaa to seek influence, if that is what Zowaa has indeed attempted?
You and Ms. Golani seem to insinuate that there has been some $25,000 misappropriated by the Khamis administration. You also state that it is Zowaa supporters aim to divert AANF money " to Iraq for the humanitarian projects underway in the North." If that be true, are you prepared to enlighten us as to what were the budgets of the AANF during the decades that it was controlled by the AUA and what happened to those monies? If you are not in a position to answer this question, then maybe Ms. Golani, as the wife of an AANF President, and a member of AUA and the daughter of an AUA's Secretary General can shed some light on that whole murky period in the annals of the AANF. Those of us who were around and remember those days are not impressed with AUA's stewardship of AANF's monies during that period. For Ms. Golani we say " those living in glass houses should not be throwing stones ," and for you Mr. Bet-Alkhas we say that making "what is good for the goose is not good for the gander" is not a hallmark of an impartial judge of fair play and honesty.
Your editorial, and more so of Ms. Golani's article, catalogue and denounce in a most harsh manner the undemocratic, and possibly illegal, tactics used to win this election. But please do tell us if this is new in the corridors of AANF conventions. When was it that these, and worse, tactics were not used to "steal" elections of this organization. Certainly the records of the conventions under the auspices of the AUA haven't been that perfect and fair in previous elections. Is it not true that the same Mr. William Youmaran, the main Villain in Ms. Golani's article, ran the campaign for her husband Mr. Atour Golani's first term? Is Ms. Golani not aware how the same illegal and unregistered organizations that are being referenced in your article voted for her husband a few years ago, and got him the Presidency? Does she not remember how on Election Day the same unregistered ladies organization that she calls "reputable" were being wheeled in to cast their votes for her husband, or is this another case of the kettle calling the pot black?
Your editorial injects the name of His Grace Mar Bawai Soro into this case in a most bizarre and vicious manner. His Grace Mar Bawai is locked up in a significant dispute within the Church of the East with His Holiness Mar Dinkha over a wide range of church issues. Each has ardent and passionate supporters. It is very normal and expected that these two sides will compete and even face off in such occasions as the AANF convention. This is to be expected with or without directions from Mar Bawai or Mar Dinkha. Please offer us any proof you may have to the contrary.
Your editorial states, "the radicals behind Khamis … foolishly encourage and champion the "unnecessary split" in the Assyrian Church of the East. " First of all, becoming a member for the sake of marriage does not qualify you as a true son or an expert in the affairs of the Church of the East. However, your arrogant attitude in dismissing this important issue as an "unnecessary split" the issues of faith and church organization and management that thousands of our church adherents on both sides are passionately struggling over is repugnant and unacceptable. If you will inject yourself into the affairs of churches other than your own, then you are obliged to have the common respect and courtesy to offer to us your understanding of the dispute and explain the bases that lead you to find the " split" as "unnecessary". Arrogance is not a virtue even for the esteemed editor and owner of Zinda.
You end your unfortunate and pathetic editorial with perhaps the most revealing window into your secret agenda. You state, "With the support of the Bush administration in Washington, the Kurds' drive for independence may soon materialize in the fast week… Masoud Barazani banned the Iraqi flag to be flown atop any of the official buildings in the Kurdish-controlled areas. Where is the definitive voice of the Assyrian people in the U.S . that can effectively present the Assyrian case before the Bush Administration and Congress and initiate a series of talks directly with the Kurdish lobby in Washington?"
The editorial now appears in a new light. You have concluded that our people in Iraq need to "initiate … talks directly with the Kurdish lobby in Washington." Knowing that Zowaa is being marginalized by the Kurdish leadership, particularly by the KDP, and given that (….) resides in Washington and may be willing to lead an effort to "initiate a series of talks directly with the Kurdish lobby in Washington," is it then surprising that (….) may decide this is not such a bad time to switch from a supporter of Zowaa to an antagonist, all the while in the robes of a crusader for clean elections, honesty and fair play. Also, since the AUA and Mar Dinkha have taken concrete steps to approach the Kurds and start a dialogue regarding (….), then why not also attack Mar Bawai and the anti-AUA candidate for AANF President to gain favor with them also. Thus in one throw one may hit many birds with one stone. Very clever indeed, but also very dangerous for our people worldwide, and in Bet-Nahrain in particular.
Zowaa was established under the slogan of "Unified Democratic Iraq – Recognition of Assyrian National Existence." It is under this banner that our people have struggled and given precious blood on the alter of martyrdom. It is not that simple to switch today to support a program of dismemberment of Iraq and its establishment of "long-term American military bases" in North Iraq. It has taken our people 27 years of bitter struggle to integrate themselves into the Iraqi family, and get acceptance as patriots in our homeland. There was a time when we used to be labeled as British agents. Our people are not served well by armchair political "strategists" sending them to those dark days, not even if the "strategist" is the esteemed editor of Zinda.
We believe that our people are in dire need of thoughtful and honest people. Keyboard strategists who switch sides, spreading half-truths and innuendos based on shallow personal opinions will not advance our cause.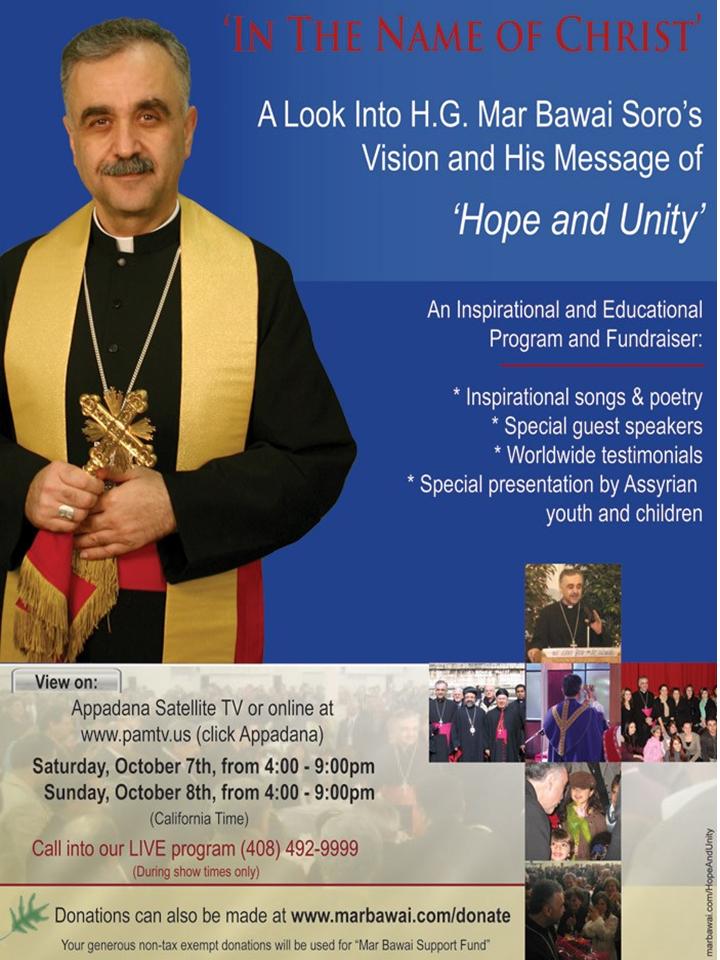 Appearing Live in Chicago
at the
Assyrian National Council of Illinois'
ChaldoAssyrian Center
9131 Niles Center Road in Skokie, Illinois
October 8, 6:00 PM
AANF Election
Raymond George
AANF National Treasurer
Chicago
It is very troublesome to me to see Zinda Magazine (a very reputable Assyrian media establishment) to label the new Executive Committee of the Assyrian American National Federation as "group of dishonest Assyrians".
The dishonesty comes when the facts are fabricated, twisted and manipulated. The individuals who won the election in this year's convention are active, respectable Assyrians, highly educated with proven record of accomplishments in their life.

Implementing rules and regulations and abiding by the Constitution and By-laws of the Federation is a morale and legal responsibility and was the core of disagreement by those who were frustrated by the results of elections.

- One of the requirements for eligibility of an affiliate in the Federation is:
"A copy of the affiliate's state of residence Registration Certificate "(see para (c) section 1 of Article IV-membership).

So if a particular past administration did not implement this requirement is only a proof of its negligence and unwillingness to abide by AANF rules for its own agenda and should not be a ground for few individuals to attack the process and the mechanism by which this year's meetings and election at this convention was conducted.

- Two of the four Assyrian organizations in California mentioned in Zinda Editorial have not been members of the Federation for the past several years and did not even participate in this year's Convention and Election in Chicago.

- No affiliate woke out on the Election Day in Chicago as suggested by few people and even Mrs. Janey Golani and Mr. Mark Thomas gave their speeches and only then declined to accept the nomination for the position of President and Vice-president.

The final and true results of election were manifested and evidenced in the positions of National Treasurer and Editor-In-Chief where the results were 91-40 for the first position and 77-54 for the other position.

To all our friends, brothers and sisters members of our esteemed Federation, I say this is the only Assyrian Umbrella Organization in the United States that has for the past 73 years proofed the highest professionalism with great pride to all of us, so let's stay united as always and don't let the hands of outsiders come between us.
Accountability: Zinda's Counter-Investigative Report
Joseph Danavi
Chairman
Assyrian Chaldean Syriac Student Movement
Another massacre has befallen our over-trusting yet constantly betrayed Nation. Ironically, it unraveled and was orchestrated on the fifth year anniversary of the horrendous September 11 terrorist attacks. This time instead of bloodshed and mass exodus as witnessed in the Simele massacres of 1933, a magazine that was our Nation's most trusted and credible news outlet participated in rhetorical genocide by the means of defaming and attempting to dismantle an all encompassing Assyrian umbrella organization—the Assyrian American National Federation (AANF)—and its popularly and democratically elected administration. The Editor-in-Chief, Wilfred Bet-Alkhas, who attempts to initiate mutiny in his past editorial, "From Half Full to Half Empty," not only relied heavily on lies and factual spin doctoring, but most unfortunate of all, derogatory language and labels which were puppeteered to produce rash emotional reactions.
Such rampant disrespect sadly was even witnessed from the onset of downloading Zinda Magazine's main page; the badly distorted picture of AANF President Aladin Khamis coupled by a caption "NOT AGAIN!" mimicked that of supermarket tabloids. Sadly, this is only skimming the surface of Zinda Magazine's latest transition from credible and investigative news reporting to one that utilizes literary composographs in attacking a democratically elected Assyrian leader.
Zinda's efforts to spoon-feed the Assyrian public this chaotic and tactfully fabricated picture of the AANF election must be combated not by literary tools, but by the plain and simple truth. I am contributing my time and efforts to remedy Zinda through a truthful and worthwhile investigation.
I am a twenty-two year old Assyrian very active in my Nation's affairs and welfare. I am the chairman of the Assyrian Chaldean Syriac Student Movement as well as having served two elected terms as a Student Senator at the University of Illinois at Urbana Champaign. My experiences draw heavily upon not only my education, but from my exposure and participation in humanitarian, organizational, and political matters. I was not only an eyewitness during the 73rd Annual Assyrian Convention hosted by the AANF, but a registration shift supervisor, credential registrar, and an overall volunteer for the various other aspects of the convention. My participation was far more extensive than just "being there," it actually involved seeing and registering the credentials, witnessing and working the election processes, seeing and handing out the ballots—experiencing the truth.
To restore such realities, one must provide ample proof against the allegations. Although only a student, on a tight college budget and unable to hire a "California law firm," a quick online search of the Secretary of State's cooperation records along with phone call inquiries provided much of the factual rebuttals and the crimping of the twists presented in the case against AANF and the baseless yet harmful pretext for AANF mutiny.
Let me first direct you towards Bet-Alkhas' major allegation of affiliate credential and registration fraud. First it must be noted, to provide sufficient background, that the AANF Constitution clearly defines the condition and status of membership. Not only must an affiliate be a paying member of AANF, but it must also have registered with its respective state of residence as accordance to Article 4, Section 1.
An Illustrated History of Assyrian Christianity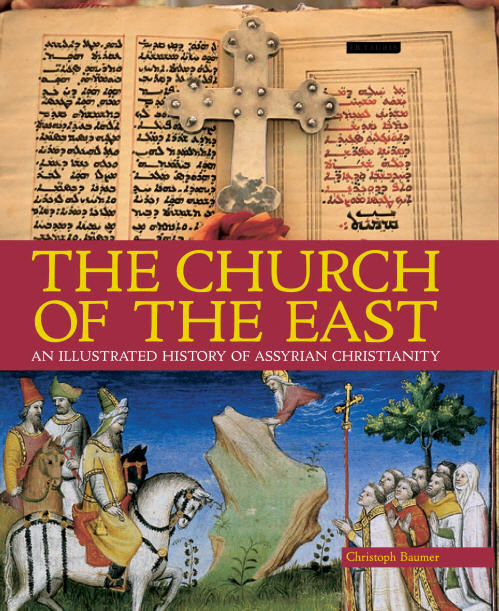 20% off List Price for
ZINDA READERS
For a limited period only & only for readers from U.S.
View Zinda Info: Click Here
Click Book cover to Order Your Copy
Use Promo Code P356ED
when you proceed to 'Checkout'
Utilizing the above information to discredit AANF, Bet-Alkhas falsely alleged that the Saint Mar Zaia Assyrian Organization and the Ishtar Ladies Foundation were "not registered as valid corporate entities within the State of Illinois." However, a quick and free corporation search online produced a result different from his otherwise costly contention. An online snapshot of this proof and subsequent negation of such false allegations can be clearly witnessed in my citations below. Heed particularly to the annual report filling date, 08/23/2006, for both the valid and registered affiliates and be aware that this is a number of days before the commencement of both the convention and the election meetings. The crimping has begun.
Carelessly, Bet-Alkhas designated per his "investigation" that the "Chaldean Assyrian American Association of San Diego" and "ChaldoAssyrian Association of San Diego" as two separate and invalid organizations. One must note that an eyewitness to this convention and election would have understood and learned that the Chaldean Assyrian American Association of San Diego underwent a title name change to Chaldo-Assyrian Association of San Diego. As a democratic entity, many inquiries were projected during the convention meeting regarding this transition and the subsequent ill effects it created when attempting to conduct a corporation search via the California Secretary of State. A representative of the Chaldo-Assyrian Association of San Diego informed those concerned as well as the general body that his organization would not be discernible if the hyphen within the entity name is excluded. It is ironic that Bet-Alkhas, self-acclaimed to be an eyewitness, made such a blunder and ferociously fabricated it as part of his case against President Khamis. A copy of the registration certificate and California online business search for the Chaldo-Assyrian Association of San Diego is available, respectively, in the below citations. Anon, please note the date of both documents in relation to the relative much later convention and election meeting date.
Being present at the meeting, the other organizations implicated in the Bet-Alkhas' attacks, were also duly and legally addressed, besides the Assyrian Community Center of San Francisco which neither paid its timely AANF dues nor was present at the 73rd Annual Assyrian Convention in its entirety, thus a non-issue. The Assyrian American Association of San Diego had filed its registration with its respective California Secretary of State on August 30th, 2006, two days before the convention meeting, and provided proof of payment to the credential chairman, William Youmaran. A simple and costless inquiry for these documents from Youmaran, which were analyzed by both the bipartisan Board of Advisors as well as Khamis' opposition, provided supplementary yet substantial documentation for the case against the Bet-Alkhas AANF denigration.
The Assyrian American Society of Las Vegas, also was under the limelight during the convention meetings, but once again it is quite coincidental that Bet-Alkhas also was absent during this probe as well. Evidence was provided that disclosed this organization's registration filing date on August 27, 2006 and its subsequent proof of payment .
According to the Board of Advisor rulings, these corporations were allowed to participate based on their form submission by the convention meeting. However, one major inconsistency is alarming in Bet-Alkhas' report: there is no mention of the Assyrian American Association of Chicago and its major invalid status. Although a public supporter of Khamis' opponents, the Assyrian American Association of Chicago did not file its registration credential requirements until September 1, 2006, where the "acceptance and filed date established only after review" is highlighted on their application . With surmountable evidence and constitutional right to prohibit the entry and participation of this "affiliate" within the convention and election meetings, the Board of Advisors drafted a reconciliatory decision with the approval of President Khamis for their inclusion and participation after much turmoil, pandemonium, and child-play was unraveled by the Khamis' opposition. It is worthy to note, that to this day, the Assyrian American Association of Chicago is still under the dissolution status and thus a null affiliate of AANF. Where was the zeal of such legal investigations, as conducted by Bet-Alkhas, when it fell upon an ally of the opposition and its later pardoned admittance?
With the use of emotional concoctions and referrals to the Assyrian Star, Bet-Alkhas made it a focal point to address the recent transition of responsibility as an unequivocal point for mutiny and rebellion. However, for a matter so dear to Bet-Alkhas, how can the elected position so sloppily and cunningly be branded as one that has been transferred? The Editor-in-Chief of the Assyrian Star is not a position that an administration appoints or transfers. It is an elected position that is entirely at the discretion of the voting AANF members. The result of such a democratic process was 75-52 in favor of Sam Darmo, our Assyrian Star Editor-in-Chief-elect.
Following in familiar twisted footsteps, Bet-Alkhas continues to strike chords and blind allies with religious and political issues plaguing our community. Although, this guarantees sympathy support because of the use of such emotional labels, there shouldn't be such rampant contradictions in an investigative report. If pro-Zowaa and pro-Mar Bawai Soro conspiracies are engaged, there should also be serious consideration and inclusion of pro-Mar Dinkha IV, pro-AUA, and pro-Barzani insignias as well. Following a phone interview with Khamis, it was riveting to uncover, amidst the vilifications, he is neither a member of the Assyrian Democratic Movement (Zowaa) nor any other political party. When asked for further clarification, he lucidly responded, "My allegiance is to Assyria, period." This is a burning contrast to that of 2006 AANF presidential hopeful, Janey Golani, and the past AANF president, Atour Golani, legendary yet active Assyrian Universal Alliance (AUA) piety. The tone of Bet-Alkhas' editorial, misleadingly, stigmatizes only a narrow and blurry view of the foreign party involvement. As if only one camp has such vital allegiances whereas the flip side is purely independent without political or religious fidelities.
My tone is harshly critical and my metaphors for Bet-Alkhas' latest stunt are alarming. However, one must understand the gravity and the betrayal Assyrian progressives underwent with Zinda's latest editorial. Wilfred Bet-Alkhas is an intellectual, a progressive, a distinguished and highly respected nationalist within our Nation. We are all indebted to his colossal contributions not only in the area of journalism, but also for his unrefined passion and support for this young uprising generation. It is completely different if one without his caliber participated in such a tirade, however, sadly, in this case it is to the contrary. Not only were truths and facts blatantly torched by Bet-Alkhas' editorial on President Aladin Khamis, but the trust that our young uprising Nationalistic generation had with Zinda was backstabbed. The latest article caused unnecessary distress and heartache, for betraying one's trust and commitment to his and her Nation is a sight, unfortunately, too often witnessed and the main catalyst of roadblocks in our small Nation's path to success. However, we will never abandon our Wilfred, Zinda, or our Nation.
There must be an apology and a retraction for the fallacies and twists published in the past edition of Zinda Magazine as well as for the notorious calls for mutiny. That is the path towards realignment and for the only continuation of fair and truthful reporting. I have very strong hope for this reconciliation; although we may have different perceptions of this growing movement; our goal is always the same. I stand firmly with the wisdom of our AANF President through his repeated calls for unity, togetherness, and progression—"Our door is wide open for those who want to promote our community, help our people, and build Assyria." Let us, for once, walk through it together.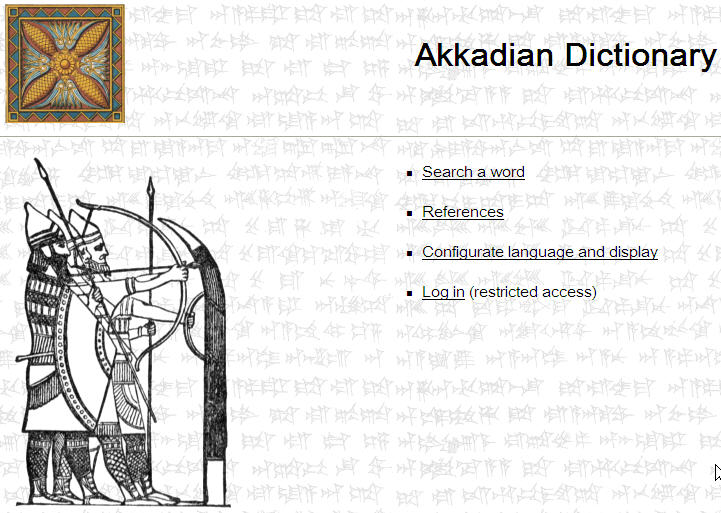 login = "guest" password = "visit"
Journalistic Selective Memory Loss
Carol Georges
Chicago
Being Assyrian encompasses many attributes and traits that have become synonymous with our ancient yet enduring identity. Nationalism, persistence, optimism, and honesty are among such familial and cultural instilled values. It is with grave disappointment that I, today, feel such values, such traits, our identity be betrayed for political and glory-seeking motives. An eyewitness account from our Nation's future and uprising generation regarding the ill-fated 2002 AANF Elections will highlight the partisan and skewed view Zinda has navigated towards in its past editorial.
After reading Zinda's compilation of hearsay coupled with offensive vocabulary all directed maliciously towards fellow Assyrians to produce a so-called editorial, "From Half Full to Half Empty," I was moved to restore truths and historical facts that were coercively shattered by the Editor-in-Chief, Mr Wilfred Bet-Alkhas. Much of his tabloid styled editorial was filled with fabrication after fabrication instilled with spiteful spin doctoring. As a youth and as an Assyrian leader of today and of tomorrow, it was most disappointing to see an article like Alkhas' in a self-acclaimed "progressive" Assyrian magazine especially when partaking in selective memory loss of the infamous 2002 AANF Elections.
The editor-in-chief of Zinda Magazine called the 2006 AANF election "unfair," with the current administration employing "asinine" tactics for the sake of a win. However, it never occurred to me that Alkhas had an acute issue with selective memory loss. To date, there has not been a more unfair and unjust AANF election than the one that took place in 2002. As an eyewitness to the election and the voting process, it is my duty to report the reality.
The 2002 annual AANF Convention convened in Detroit, Michigan. It was my first time participating in the election process and the inner workings of the AANF. Sadly, what came next was not only appalling but also quite discouraging to an Assyrian youth hoping to make a difference in the community.
The events leading up to the election were as bad as the outcome. Not only was the federation unproductive during that term, but the Vice President, Aladin Khamis, was publicly sidelined and threatened to be ousted, the epitome of the Mideast dictatorships, ironically mentioned by Alkhas in his editorial. Khamis had spent the majority of his term gridlocked and unable to work at his full potential, purposefully left out by the President Golani and his cohorts, who were following their own ulterior agenda.
Frustrated and wanting to see change within the AANF, Khamis decided to run for the office of President. Almost immediately, there was an uproar of opposition, as well as plans to ensure an unsuccessful campaign from the side of the President towards Khamis.
It is clear that this opposition came from one origin: fear. Khamis was, and is, a well respected and long time active member of the AANF. His opponents were aware that the supporters of Khamis were the majority, and that the current President was facing an inevitable loss. Thus, the scheme to ensure a win for Golani was conspired and the events to follow will forever go down as the worst and most unjust election in Federation history regardless if certain biased publications deem otherwise.
On the day of elections, I took my seat with the Assyrian Ladies Foundation that I had been an active member of that year. After speeches were given from both sides, the doors to the room were closed and the elections were underway. Under the guidelines of the AANF, the doors should have remained shut--no one allowed in or out. Sadly, this was not the case.
The President allowed a gentleman, an officer in AANF, to exit the room, only to re-enter just a few minutes later and cast not his designated one ballot, but three. His suspicious demeanor forced others to rightfully question his actions, at which time he confessed to having extra ballots--one of which was still in his coat pocket.
Almost immediately, chaos erupted within the walls of the room. Heated, and almost violent exchanges occurred between the two sides, with Khamis supporters demanding a justified re-vote. It was only when Mr. Khamis, himself, called for order that the chaos subsided.
Khamis spoke briefly and insisted that the outcome of the faulty election stay as it was: with Golani as the victor by only one vote. With unwavering decisiveness, he dismissed the request for a re-vote in order to subdue the chaos for the sake of unification and healing. He seceded to the President, offering his congratulations and best wishes for a successful second term based on the ideology that there is neither winner nor loser since we are all working together for the same goal--Assyria.
The President, taken aback by Khamis' reaction, extended the office of the Vice President to him once again, only for his offer to be declined by Khamis. The entire body of the AANF erupted into applause and cheer, giving Khamis a ten-minute standing ovation, and would not seize until Khamis reconsidered to accept the position. Moved by the unwavering support and tremendous amount of respect that was bestowed upon him, there was no choice for Khamis but to accept, fully aware of the roadblocks he would face throughout the new term. He remained a dedicated and active Vice President for the next two years only to be elected President in 2004 with overwhelming support.
This is in no way meant to attack the previous administration nor bringing up and opening old wounds. Administrations make mistakes and in the heat of elections personal aspirations sometimes replace ethics. However there was no election fraud nor conspiracies in the past 2006 AANF elections as was eyewitnessed in 2002. It is unfortunate that a publication as reputable as Zinda participate in double standards and undergo convenient memory loss in order to push a personal agenda. One that promotes division over unity, animosity over good will, lies over truths, and rebellion over cooperation. A published retraction along with an apology is the only means to rectify and restore the reputation of Zinda and bring it back on the track towards Assyria.
Zinda's Claims Have No Merit
Margaret Khamoo
Chicago
My name is Margaret Khamoo, and I was heavily involved within the 2006 AANF Convention not only during the Election Meetings but also in registration. I was recently on the Zinda Magazine website, and I was appalled to see Mr. Aladdin Khamis' photo beneath a caption that read, "Not Again." I was curious to know why Mr. Khamis was the target of your article, so I proceeded to read. Unfortunately, it was yet another example of an Assyrian attacking the Assyrian community rather than aiding it. Mr. Bet-Alkhas, it is Assyrians such as yourself, that separate and divide our people into groups rather than uniting us into a nation. Your numerous words throughout the article describe a chaotic and violent street gang rather than an organized and collective group of hardworking nationalists. Words such as "hijacking," "hooligans," and "shindig," were used to describe the members of the federation, the convention, and most notoriously our own small community. Mr. Bet-Alkhas, are you aware that their were 4,000 people in attendance at this so called "shindig?" You also failed to mention, that the challenger's family, via AUA, have "hijacked" the federation for more than 20 years. Yet, after a mere two years, Mr. Aladdin Khamis' administration and re-election is under scrutiny and the focal point of all AANF problems and corruption.
You make the claim that Mr. Aladdin Khamis and his cabinet members were elected in a corrupt manner. However, your claim has no merit. Mrs. Golani did not have enough supporters to win the election which is why she withdrew from the election and directly led to Mr. Khamis' re-election! You also claim that Mr. Khamis refused to reveal the credentials of the voting affiliates. If you were at the meetings you would have witnessed William Youmaran revealing the credentials to everyone in the meeting. Before you publicize information on your website, you should get the facts straight first.
Mr. Bet-Alkhas, you also claim that Mr. Aladdin Khamis swindled the votes of the election. You have not the proof to make such a claim. Mr. Aladdin Khamis was well prepared for the election. He had a great campaign and all of the affiliates in his support attended the convention, and were registered to vote. It saddens me to say that these "Mideast Dictatorship" tactics that you mention in your article were not used by Mr. Aladdin Khamis, but were used by the challenger and her family for many years. It's only fair to say that her family was running the federation for many years before someone outside her family won the election. Wouldn't this also be considered a tactic of the "Mideast Dictatorships?" Be careful Mr. Bet-Alkhas, you contradict yourself.
You also mention that there are various organizations that were not registered as valid corporate entities; then, how do you describe the fact that AAA and the Ladies AAA are both non-registered entities? Again, your claims are nitpicked and without merit!
You mention that the members of the AANF have been dishonest with "shady intentions," how so? You mention that the AANF is hindering support for the teachers, security guards, etc. in Iraq. Again, your claims have no merit.
Despite what you and your "cronies" think, the convention was a success! We had over 4000 people in attendance, and for the first time, a responsibility as great as the Youth Excellence Contest and registration was given to the Assyrian Youth! I believe we handled it well, considering, we awarded four outstanding and bright students and had to register 4000 guests. It was the most organized and well run convention we've had, and it is unfortunate that someone like yourself would try to make it look less than it was. I pray that someday we will be united to work for what's important.
In the future, try to address your grievances so that we can work together to improve conditions within our community. National unity is not just an idea. Let us try to make it a reality!
Otherwise our Respect for Zinda will Fall Astray
Peter Esho
Australia
I developed mixed feelings at the Assyrian Convention this year. It was my first time attending and expected this year to be special due to the Renaissance Hotel currently underway within our community. My expectations were far from reality.
I saw a community fearful of unity. Scared to come together because of political and personal emotion. A growing minority bravely promoted unity yet others rejected the notion because of preconceived beliefs. I met people from around the world with a common love for their heritage yet little acceptance towards Assyrian-Chaldeans-Syriacs as one.
In this confusion and emotion I noticed a group of young and determined Assyrians and Chaldeans working side by side to organise the event. They didn't discriminate between church or language. They worked in harmony to make sure the registration function was carried out smoothly for the AANF. They weren't political, nor religious, just a group of university students dedicating time for a cause they believed in. Chaldean-Assyrian-Syriacs as one. That same group gave me encouragement and hope. If this was a microcosm of our community working together then I wanted to be part of it. I wanted to import the idea here in Australia since we lack a movement with such capability and passion.
I came back and read your article on the AANF elections and supposed corruption at the convention. Not one positive. Nothing about the great work the organising committee done or the late hours put in by the community. My motivation dropped to a point where I almost wanted to forget everything. Sure we appreciate the fact that your editorial needs to be balanced, but the tone and content was both destructive and demoralising. Many others who supported Zinda in the past, because of its journalistic integrity, came together and collectively voiced their opinions.
Names of those feeling this way are registered at http://assyrianyouth.petitiontime.com . We hope you will find this message constructive, without hostility. We love Zinda, that's why we put the time and effort into conveying our disappointment. Please take our concerns seriously otherwise our respect for Zinda will fall astray.
Great job Mr. Aladin Khamis and the AANF board.
ACANA's Support for Mr. Aladin Khamis
Executive Committee
Assyrian Chaldean Athletics of North America
On behalf of the Assyrian Chaldean Athletics of North America (ACANA); its committee, athletes, and teams' members; we want to send our warmest congratulations and express our strongest support on being re-elected as President as well as the newly elected executive committee of the Assyrian American National Federation (AANF).
As we ACANA inspire to unite athletes and sports teams, Mr. Khamis inspires to do the same for our people. We will be united and we will always be supportive for all efforts that Mr. Khamis desire to bring recognition and prosperity to all ChaldoAssyrian people.
Again, our membership strongly supports Mr. Aladin Khamis and the new executive committee of the AANF.
In the end, may God guide and bless all their efforts to do the best for the AANF and all ChaldoAssyrians as a whole.
Assyrian American National Disappointment Inc.
'Clark' Sargis Georgese
Arizona
The 73 rd annual Convention of the Assyrian American National Federation took place. I have been attending all conventions for the most part of my life. I was born in the United States a long time ago. I am what you call an "Old Timer." My parents taught me well. My participation in the Assyrian Community is very limited as I do not attend local events. At best my activity is and has been restricted to family functions such as birthdays, weddings, etc. So the highlight for me has always been the AANF's annual gathering. At the national conventions I try to attend as many cultural programs as I can and I always sit in on the Federation meetings from start to finish because I want to see, in action, the organization, this Federation, that is representing my people, REPRESENTING ME in this country and the world.
I thought long and hard about writing this piece. I was not sure if I wanted to. I was not sure if I could make a difference since I have never been personally active in the Assyrian Community. Who would listen to me? I finally decided that I AM AN ASSYRIAN AND THESE ORGANIZATIONS THAT REPRESENT ME, REPRESENT OUR PEOPLE SHOULD BE HELD ACCOUNTABLE AND FORCED TO REALIZE THAT THEY, OR, A FEW INDIVIDUALS WITHIN THESE ORGANIZATIONS CAN NOT DO AS THEY PLEASE WITHOUT ANSWERING TO THE PEOPLE!!!
Attending the Conventions (and sitting in on meetings as an observer) over the years I have witnessed, first hand, the downward spiral of this once respectable institution. 2006, was the "straw that broke the camels back" as far as corruption, fraud, dirty politics, blatant obstruction of a democratic election process and finally, quality and qualifications of the Federation's executive body. Former presidents of this Federation, Alexander Ameer, David Perley, Joseph Durna, Ronald Yonan, Karam Jacob, Darius Benjamin, Jacob Waldo, Malcolm Karam, Adam Benjamin, John Yohannan, William Yonan, Alex Evans, Ray Balley, Ike Sargiss, and Simon Kasha are turning over in their graves. The Federation these esteemed and accomplished men once served has become a mockery. I had the privilege of knowing some of these gentlemen personally and I am relieved that they are not alive to witness the decay of this organization.I am sorry to say that the Federation has turned into a beacon for the unqualified, self-centered, self-serving, short-sighted and uncouth.
The meetings at this year's convention were a farce. The Federation Constitution and By-Laws were not upheld, acknowledged or applied and Robert's Rules of Order were non-existent. I have to correct myself here, the Constitution and By-Laws were upheld and applied but only to a select few benefiting one side, and admittedly Robert's Rules of Order did majestically surface now and then, again, to benefit one side and that was the group/side supporting the then presidential candidate and now newly "elected" president, Mr. Aladin Khamis. Organizations and individuals that were not in support of Mr. Khamis were deemed "not in good standing" and prohibited from participating in the elections. Specifically, the AAA Ladies Organization of Chicago, an active affiliate and participant of the AANF for over 35 years, whose members dedicated 40+ years of their lives to the AANF and the Assyrian Community, was shamefully cast out due to administrative "technicalities." Readers please note that these very "technicalities" were never an issue throughout all the years of this club's affiliation with the Federation and that they were not brought up in the previous election by Mr. Khamis and his group for the simple fact that during that election year the AAA Ladies Organization of Chicago was voting for him. This year, however, they were not and Mr. Khamis and his group knew it. I wonder, what would Alexander Ameer,David Perley, Joseph Durna, Charles Dartley, George Mardinly, David Jacobs, Sam Aslan and John Ashji, the founders of the Assyrian American National Federation, say about all of that?
As an observer I was disgusted. As a moral, ethical person I was appalled and as an Assyrian I was ashamed for what I witnessed during this "election" year. Anyone with half a mind sitting in the meetings could see what was happening. One thing in particular struck a cord with me. Aladin Khamis's opponent, Mrs. Janey Golani, repeatedly asked to view the Credentials. Now, for those of you who do not know, Credentials basically are the names of all the individuals representing the various affiliates of the Federation at the meeting that are registered to vote. I have read the Federation's constitution and by-laws. The Federation is a 501-C3 organization (not-for-profit), hence, ALL of its files, whether financial or administrative are OPEN, according to the laws of the U.S. Government, and must be made available at all times to the general public, let alone to the members themselves. The Credentials were never provided to Mrs Golani who had a legal right to view those documents. Furthermore, the Credentials Chairperson, Mr. William Youmaron, provided inconsistent numbers for registered voters in his reports to the body. His total of the number of votes were always incorrect and had to be corrected by the people he was reporting them to! When questioned and asked to clarify the inconsistency with his figures Mr. Youmaron said something to the effect of "I made a mistake, I am Human." An individual charged with tallying and registering voters for a democratic election does not have the luxury for error and, simply put, must have the ability to solve the problem 1+1. Question, why refuse a member of the Federation his/her constitutional and legal right to view the Credentials if you do not have something to hide? In all of my years as an observer the issue regarding the validity of the Credentials was never questioned or brought up because the prior Credentials Chairpersons were qualified and more importantly, honest. I have to mention after witnessing all of this that my concern as a tax paying Assyrian-American is, will I be denied my legal right to AANF information that is, by law, supposed to be open to its membership and the general the public (Assyrian or not)? This is something all of us should think about.
On Election Day, Sunday, September 3 rd, the election process did not take place as there was no actual voting for the executive positions. It was the fastest "election" I had ever witnessed. The major executive offices of the Federation were "won" by default by Mr. Aladin Khamis and his group following the withdrawal by Mrs. Janey Golani and her panel on grounds of fraud, blatant disregard of Federation rules and regulations, Credentials tampering, etc. In her speech Mrs. Golani stated that she and the individuals running on her panel can not and will not participate in a dishonest election. Yes, Mr. Khamis and his people "won," but as an objective observer I sadly viewed it for what it was, a pathetic, empty, shallow victory and the nail-in-the-coffin of this fine organization.
Article V, Section VIII: Printed Materials

All Convention letterheads, envelopes, contracts, invoices, tickets, advertising, checking and savings accounts, etc., shall be in the name of the Assyrian American National Federation, Inc.
Above, I present Article 5, Section 8 from the AANF Constitution (which is available to all at www.aanf.org) to bring the following to the public's attention. A motion was made to change the name of next year's AANF Convention along the lines of Chaldo-Assyrian National Convention. This was met with opposition in the meeting. Following a few inquiries on my part, as I was sitting in the back, I found out the gentleman who made this suggestion was a member of the Chaldean Assyrian American Association of San Diego, Shamasha Kalabat. Following some very heated discussion, wherein it was stated that themes can be applied but the actual name of the convention can not be changed, the Deacon corrected his statement and withdrew his motion and told the body that it was not the name but the theme. Then, in short, Mr. Khamis informed the Shamasha that next year's convention committee had the right to impose a "theme" to the event. Now, I consider myself to be very perceptive and keen. My experience over the years working in the top levels of corporate America developed my ability to read people, conversations and scenarios. Once Shamasha Kalabat observed the negative reaction that was ignited he "clarified" and withdrew his statement that was in turn verbally supported by the President. However, as I mentioned earlier, anyone sitting in the meeting with half a mind would clearly see and understand the true intention and meaning whether it was stated outright or implied. The initial motion, hence the true intent, made by this representative from San Diego, who delivered it with absolute clarification, involved changing the actual name of next year's convention itself in direct violation of Article V, Section 8. Question, if Shamasha Kalabat's suggestion truly involved only the theme and not the official name of next year's convention then there was no need to place it before the body as a motion, unless it involved something he knew was in violation of the AANF Constitution and By-Laws.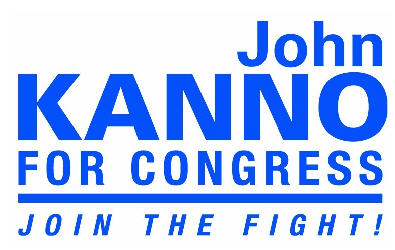 I believe that the honorable Shamasha knows the difference between the "theme" of an event as opposed to the "name" of an event. In effect the "withdrawn motion" was passed through a proverbial loophole. The annual conventions are organized by the Assyrian American National Federation, thus, the official name of these annual events must be the Assyrian American National Federation Convention. By changing the name of the event suggests the event in question is organized by a non-existent national entity other than the Assyrian American National Federation. This briefly touches upon the legality of this particular issue, but, what about the emotional aspects and ramifications? Earlier I had mentioned the names of the Federation founders, Alexander Ameer,David Perley, Joseph Durna, Charles Dartley, George Mardinly, David Jacobs, Sam Aslan and John Ashji. Ladies and gentlemen, brothers and sisters, these men were not Chaldean (or Catholic) nor did they belong to the Church of the East. These Assyrians all belonged to the Syriac Orthodox Church a.k.a. Jacobite.
Despite their church affiliation they knew their history they took pride in it and honored it when establishing the AANF in 1933 as result of the Assyrian massacre in Simele, Iraq. Indeed if they did not, we all would be attending the Jacobite American National Federation Conventions. Furthermore, what of our martyrs who sacrificed their very lives to preserve and protect our Assyrian Heritage? What of Youbert, Yosip and Youkhana? Did they die in vain? They went to the gallows for and BECAUSE OF THEIR ASSYRIANISM -- NOT THEIR RELIGION!!! Is it not the duty of every Assyrian individual and organization to honor, preserve and not desecrate our heritage, our history, our identity, our Assyrianism?! I do not think Youbert, Yosip and Youkhana gave their lives for their Assyrian Nation so that their successors could guiltlessly push their nationality aside to give room for and slowly sub-plant it with religious affiliation. Additionally the Federation founders established this organization to represent and preserve the Assyrian Nation and not its church affiliations. Therefore, Shamasha Kalabat, who leaves me the impression that he knows very well the history of his nation, should take to teaching the Assyrians who belong to the Catholic Church (the Chaldeans) their history. Teach them that a little over 500 years ago a schism in the Church of the East caused a good portion of the Assyrian population to join the Roman Catholic Church whereby the Pope dubbed them "Chaldean" to differentiate them from the Assyrians who remained with the Church of the East. Do not insult the Federation, its memory and legacy. Do not insult our heritage -- your heritage. Do not insult me. Enlighten the "Chaldeans" who are ignorant, teach them and slowly cohesion will manifest as they begin to acknowledge and realize who they are on a national level.
Another result of this year's fixed elections was the ousting of the current Editor and Chief of the Assyrian Star, Andrew Bet-Shlimon. Mr. Bet-Shlimon worked hard to diligently resurrect the Star during the six years it was under his charge, prior to that the magazine was not even worth its subscription price. I say this from my own experience. I have always subscribed to the Assyrian Star, and, like the Federation I have been witness to its downward spiral as far as quality of literature by simply flipping through its pages. Mr. Bet-Shlimon dedicated six years to producing an exceptional product that the Federation and all Assyrians can be proud of. It promoted our culture, taught our history and gave hope and a voice to the younger generation and that made me want to read it over and over again. Libraries and universities from across the country and world subscribe to it as I and many of my non-Assyrian friends had discovered. Mr. Bet-Shlimon lost the position he responsibly held for six years to a Mr. Sam Darmo. I recognized Mr. Darmo from the cable T.V. show he hosts called "Assyrians for Justice." He was of course Mr. Khamis's pick for the position as Mr. William Youmaron and another gentleman who was the Chairman of the Federation's Board of Advisors (I can not remember his name) declined their nomination to run for Editor in Chief by stating "I decline for Mr. Sam Darmo!" Note, at this point I discovered that Mr. William Youmaron was appointed Credentials Chairperson by the current President. Prior to the actual voting on this office (Editor and Chief) each candidate delivered a speech as to what qualifies them for the position and what they will do once in office. Mr. Bet-Shlimon made it very short saying the publication over the last six years speaks for itself and that through his and his staff's efforts every major library (public or academic) receives the magazine (something we all knew and were proud of). Mr. Darmo blessed everyone with a vague and uninformative speech wherein he stated he had received the Star (once, twice, three times?) in Baghdad and that he would work hard to place the Assyrian Star in every library in the U.S. He did not mention his qualifications (if any) nor touch upon any experience in the field. How odd that an individual who is running for an office does not know the status of the very thing he will be taking over. It was very clear what was happening.
There must be a re-vote with an outside third party auditing and taking charge of voters' registration and ballot count as this year's election was blatantly manipulated and pathetically far from democratic. It is unacceptable to witness events where even if Agha Petros was resurrected to run against Mr. Aladin Khamis and his group – the Honorable Agha Petros would lose abysmally.
A few years ago amendments to the Federation were submitted to the National Executive Committee and all the affiliates of the AANF to change voting procedures whereby every individual Assyrian registered with the Federation would have the right to vote in every election. That means we, the public (not just the current 27 or so affiliates that do not even represent a cross-section of our population) would choose and vote for who will represent and serve us in the AANF. Of course, these amendments were forgotten as soon as Mr. Khamis commenced his first term in office.
Ladies and gentleman it pained me to write this article but it was something that had to be done as a matter of ethics. As I stated a number of times throughout this piece, I have witnessed the downward spiral of this Federation over the years, but it was this year, 2006, that drove me to the point of no return pushing me to share what I witnessed with all of you.
I sign off on behalf of all those who sacrificed their lives for the Assyrian Nation and their Assyrianism, irrespective of church affiliation, tribe or country of birth,
Alexander Ameer, David Perley, Joseph Durna, Ronald Yonan, Karam Jacob, Darius Benjamin, Jacob Waldo, Malcolm Karam, Adam Benjamin, John Yohannan, William Yonan, Alex Evans, Ray Balley, Ike Sargiss, Simon Kasha, Charles Dartley, George Mardinly, David Jacobs, Sam Aslan, John Ashji, Youbert, Yosip, Youkhana, Agha Petros, Freydon Aturaiya, Ninos, Sargon, Shamiran, Nineweh, Ashur, All Assyrians of the Past, Present and Future, etc., etc., etc.
I chose to conclude in this way so that you, President Khamis, realize this -- that you and the Federation ANSWER TO THE ASSYRIAN PEOPLE, ANSWER TO ME!!!! YOU ANSWER TO THE NATION YOU SERVE, PERIOD.
Regretfully Yours.
Our Energy Ought to be Spent on National Priorities
Firas Jatou
California
First, I would like thank you for tireless efforts in producing zinda magazine. I wish you and the magazine continued success and progress. I would appreciate it if you place the paragraph below in the next issue of Zinda.

I did notice that a substantial portion of the last zinda issue was dedicated to concerns with the recent AANF elections. Given that I was involved in all the meetings and elections process, I wanted to weigh in by urging all to move on and focus on much more important issues that face our people today. I too was unhappy with the process and irregularities that took place at the recent AANF elections which caused me and others to withdraw our nominations. However, I do not nor will not support any legal nor administrative reaction to these events which will serve to waste our limited time and resources. Yes, the Assyrian American National federation has the potential to be a wonderful vehicle to take our Assyrian American communities and our communities in our homeland to new heights. However, it is not the only vehicle to do so. The affiliated organizations that feel frustrated with the state of the federation, can turn this energy and direct it towards projects that would benefit our people, with or without the help of the AANF. There are numerous crisis ongoing that require our resources and attention, especially in Iraq, Syria and Lebanon that should clearly have much higher priority than improving the AANF administration and bylaws. They will not be solved by lawsuits nor organizational splits. While we have been discussing the AANF elections, more Assyrians permanently left their ancestral homeland, than the total number of convention attendees. Our people need us now more than ever. I urge you, our organizations in the Diaspora, including the AANF, to act accordingly.
Iraq's Ambassador Visits Chicago Assyrians
Helen Talia
Chicago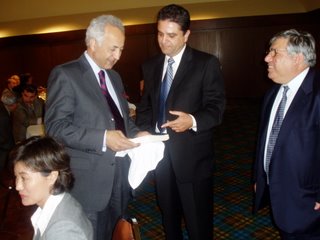 The Assyrian National Council of Illinois, the Assyrian Democratic Movement along with the Assyrian National Federation hosted a dinner event for Iraqi Ambassador, Samir Al-Sumayd'ai. After the dinner, Fred Aprim presented Ambassador Al-Sumayd'ai with a copy of his book "Assyrians: From Bedr Khan to Saddam Hussein" and gave the Ambassador a very short description about the book and the suffering of the Assyrians in Iraq.
(ZNDA: Chicago) Chicago hosted Iraqi Ambassador, Mr. Samir Sumaidaie, in a dinner banquet, followed by a rally, where approximately 500 guests were in attendance in the two-day event (12th & 13th September) at the Chaldo-Assyrian Center in Skokie, Illinois.
In June of this year Mr. Sumaidaie was greeted by the Chaldo-Assyrian-Suryani community at the Iraqi Embassy as an angry crowd fired emotions and chants in Washington, D.C. in protest to the repercussion that the minorities of Iraq suffered after being reduced to a religious minority status.
Finally, after a long absence of more than thirty years, the groundwork is laid for Iraq's minority communities and the embassy, as the dialogue between the two is in its infancy stage. Iraq's dark past during the Baathist regime, not only monopolized people's lives and overshadowed every shade of color of Iraq's identity; it left no room for a dialogue to ever take place between the 'so-called' government and the public.
But on this day, Mr. Sumaidaie vowed to build bridges and form friendly ties between all Iraqis in the United States and the Iraqi embassy, in a hope to rebuild a new democratic society in Iraq.
His enthusiasms and sadness were both apparent in his speech as he struggled to be both, presentable and fair to the public pleads and questions. Some showing approval, while others still in denial that any remedy could be faceted to rescue the identity of the many minorities of Iraq, who continue to live in fear and flee their homes by the thousands.
At the end of the evening, it was noticeable that we are all struggling to get by, while salvaging emotions from a long and deep past that continues to haunt us as our emotions, from time to time, come charging to the surface – showing fear, anger, humility, and above all, love for Iraq.
An Appeal to Amr Moussa, Arab League Secretary General
Ashur Solomon
Chicago
It is very essential that as Assyrians to express our views and feelings in a civilized manner, and not try to cover them with deception that doesn't reflect our situation in any way, a case in point, when the Pope quoted the 14th Century emperor, most of our religious leaders came forward refuting that which doesn't reflect the reality of our relation with Islam period.
It is important to know that the first who criticized Islam was a Nestorian Patriarch from the late 7th century A.D. by the name Khnan-Eshu (684-690A.D.) during a visit by the Caliph Abdul-Malik) 684-705 A.D( who came to Mesopotamia in order to crush a rebellion , the Nestorian Patriarch paid a visit as it was a habit when dignitaries arrive , the Caliph asked him what he thinks about the Islamic religion, the Nestorian Patriarch replied without concealing his motives that it is , " A political state which was created by the sword, and not a religion which is confirmed by miracles as it is the case with the Christianity and Judaism religions." By such remarks, the Caliph was outraged and ordered someone to cut his tongue, but fortunately the interference of the Caliph's entourage spared the Patriarch tongue from such sever and savage punishment, according to Bar Hebrews quoted 'by Joseph Nasrallah, Paulesian Press Library, Beirut, Lebanon 1991 that Sarjoon or the poet Al-Akhtal (Christian Arabs )were the one who interfered on behalf of the Nestorian Patriarch.
No question, that the Assyrian power was in decline and never existed during the Arab Islamic invasion in the mid seventh century A.D., but the damages that such INVASION caused to the Christians and here the Assyrian people in particular in the area are beyond imagination to a point that it affected them even though that power i.e., the Arab Islamic hegemony came to an end in the middle of the 15th century A.D. or before , because such power came to an end at the hands of those who became MUSLIMS by themselves and carried the torch of Islam to name, the Turcomans, the Ottomans, the Qurds and the Persian Iranians.
The Arab Islamic invasion affected the Assyrian a great deal and affected others as well, to name the Arameans, the Canaanites, the Eblaites and the Egyptians. It was crystal clear that our Assyrian people and others as well did to challenge occasionally such hegemony which transformed all these concurred people to be under the process of Arabization and Islamization.
How ironic it is to see an Egyptian, a Syrian and an Iraqi /Mesopotamian try be proud Arab and erase that bright history and culture that stretches over 8000 years span to be replaced by a new Arab one, no matter how magnificent they were, because to us – as Assyrians – our history and heritage is the best as the Arabs think of themselves which we respect that.
Sadly to say that an Egyptian intellectual by name 'Professor Shouqi Dheif شوقي ضيف tried to defend the Arabic language and say how the Arabic language have superseded the Syriac language and proudly declared that the victory was to the Arabic the language of the noble QURA'N to eliminate our Syriac language in his writings (History of the Arabic literature, the Era of the Ignorance – العصر الجاهلي page 25).
It is essential to be familiar with such religion or nationalism, i.e., the Arab / Islamic phenomenon , to read a very important book which is written by a revered Muslim and an Arab scholar by name ' Ibn Khaldun , in his Introduction/Moqaddemah المقدمة , where you will find why and what these new invaders from the Arabian peninsula did to change the demographic setting of the Middle East and especially how they were successful to erase two of the most advanced and civilized people , i.e., the Assyrians and the Egyptians.
To become a Muslim writes 'W. Montgomery Watt in his book 'the Majesty that was Islam' Sidgwick & Jackson, London, 1976:
"One had to be attracted by Islam as a religion. To become a Muslim one had to become an Arab at least by client ship; and in addition one had to learn Arabic, since for centuries all religious thinking was in Arabic." Page 260
By implementing such harsh policy, the Syriac Speaking people in the Fertile Crescent were almost Arabized and Islamized except in some degree in Assyria where a large of the Assyrian Christian pockets existed, but unfortunately the Ottomans policy during and after the WWI were slaughtered and murdered in cold blood by such inhumane GENOCIDE policy that the Assyrians paid a very heavy price to loose at least one million of the Assyrian population ( see Kak Bajalan, " Kurdistan Times," Vol I, No.2, Summer 1992, Fairfax, Va. 22030 ).
In conclusion, let it be crystal clear that we respect the Arab nation and the Islamic religion, but we also need in return a mutual respect for our ethnicity, language and religion as well, because such respect never existed up to this time as we speak during the last 1400 years or less since the Arab Islamic invasion and incursion in our homeland.
Today, as a result of such savage and inhumane policy, our population dwindled to a degree that in certain places never existed period and it is a tragedy that should be addressed , if such trend continues, in a very near future the only Assyrians will remain ,will be those monuments and artifacts in our homeland , and if such thing happen, then the history must reveal the truth and put the blame where it belongs , i.e., on those of the most savages with due respect , i.e., the Arabs who claim, " that the history never knew conquerors more merciful than the Arabs!".
I think it is time to act and appeal to his Honorable Amr Moussa عمرو موسى, the Arab League Secretary General by voicing our concerns, opinions and demands to achieve at least the following:
An apology from Mr. Amr Moussa , the Arab League Secretary General in the name of Arab nation and Islam as well – because he is a Muslim and preside over 100 million people who are Muslims too- to be presented to our Assyrian nation officially, for the cruelty and abuse that our people went through in the last 1400 years or less, and
A proclamation to be issued in recognition that we are the real indigenous people of our land ASSYRIA/ North of Iraq and our Culture, Language and Religion must be preserved and respected by all the Arabs and Muslims alike without any discrimination.
In conclusion, we hope from his Excellency to challenge his preceding Arab and Muslim officials to implement justice and open a new era of reconciliation and understanding in our land that once was called the Cradle of Civilization.
War of the Bishops: A Leadership Fiasco & Cause for Shame
Voltaire E. Warda
California

The complaint that was filed by the Holy Synod of the Holy Apostolic Catholic Assyrian Church of the East on December 20, 2005 against Bishop Mar Bawai Soro has not gone to trial yet and it is not likely that this will happen soon. At the end and irrespective of the final court order, there will be no winners. The Assyrian Nation and members of the Church will be the actual losers. Our people who are in dire desperate need of help in Middle East will continue to suffer in their misery while two million dollars of Assyrian money are being spent on lawyers. Even worst, division amongst Church members will grow and prevail. There will be a devastating damage to all Assyrians whatever their religious affiliations.
What was so desperately compelling for this matter to go to courts? Many are asking. Why couldn't the Assyrian Church of the East leadership resolve this dispute in the true loving Christian manner?
To learn the latest update on the court case and to learn about a proposal for resolving
this case peacefully outside the court system, please read Bulletin # 4 by clicking here.
Searching for Assyrians who Passed through Angel Island
Fred Aprim
California
A researcher is interested in communicating with Assyrians (or their descendants) who immigrated to the United States through Angel Island Immigration Station. The researcher is writing a book about Angel Island Immigration Station.
If you have any information on any of the following Assyrians, their descendants (or others) please contact me at fred.babylon@att.net
Paul Baboo, age 18 (arrived 12/27/1921)

Korish Yonan, age 18 (arrived 12/27/1921)

Joseph Ismael, age 20 (arrived 12/27/1921)

Awarshalum Yokhanan, age 19 (arrived 12/27/1921)

Amijan Kakoo, age 16 (arrived 12/27/1921)

Oshana Babona, age 42, and family Rakhel (age 35) and children Nato, Khane, Jonathan, David, Mary, Baba (arrived 12/27/1921)

Elia George, age 52, and family Nano (age 45) and children Shushan, Baba, Charles, James (arrived 12/27/1921)

Repka Joseph (arrived 1/4/1922) Sona Werda, age 35, with children Anna, Aghaboos, Yuel (arrived 1/4/1922)

Sara Khnaneshoo with children Awarshalum, Ester, Katie, Julia (arrived
1/4/1922)

Marta Kakoo, age 17 (arrived 1/15/1922)

Shalum Lazar, age 18 (arrived 1/15/1922)

Shimshon Isaac, age 27, and family Nanajan (age 25),

Shimshon, Jr. (arrived
1/15/1922)

Batta Shimmon and son Shmuell (arrived 1/15/1922)

Awarshalum Aghakhan, age 15 (arrived 1/15/1922)

Neeno Shmuell (arrived 1/15/1922)

Odeshoo Pera, age 28, and family Martha (age 22), Jonathan (arrived
1/15/1922)

Moni Abraham and son Sandow (arrived 2/3/1922)

Elisha Urshan, age 38, and son Martin (arrived 2/3/1922)

Rapka Odeshoo, age 50 (arrived 2/3/1922)

Almas Benjamin, age 20 (arrived 2/3/1922)

Givergis Saiyad, age 15 (arrived 2/3/1922)

Julia Ephraim Eshoo (arrived 2/3/1922)

Sergis Elia Jacob (also known as Sergis Yakubloff), age 50, and children Jeremiah, Valentin, Shushan, Julia (arrived 3/18/1922)

Philipos Pera, age 16 (arrived 4/5/1922)