Yonadam Kanna: The Last 'Iraqi' Politician in Iraq
Paul Isaac
Washington, D.C.
This past week, Assyrians were given another opportunity to assess the performance of their "elected" representatives in Iraq. Yet again, and unsurprisingly, these officials failed miserably those they are charged to defend.
On May 27, Finance Minister Sargis Aghajan of the Kurdistan Regional Government issued a press release to Ankawa.com (click here) stating the following points:
The Iraqi Constitutional Amendment Committee, whose purpose is to determine whether the Constitution should be amended, had not received "any proposals for the articles about our people" from any other group or party. This was communicated to Mr. Aghajan by members of the committee, which is set to ratify the new set of proposals imminently.
As confirmation of the above, Aghajan was provided the introductory paragraph of the committee's report, which listed parliamentary slates which had submitted proposals. These included: the Iraqi Accord Front, the Iraqi Front for National Dialogue, the Iraqi List, the Kurdish Alliance, the Yezidi Movement for Reform and Progress, and the Iraqi Turkmen Front. Importantly, the Rafidain List (Zowaa) and the Chaldean Democratic Union, both of which have representatives on the Constitutional Committee (Yonadam Kanna and Abd Al-Ahad Afram, respectively), were not mentioned.
The Constitutional Committee had decided to leave "Assyrians" and "Chaldeans" separated as two distinct items in the Constitution.
The Constitutional Committee had decided to replace the word "Nationalities" with the word "components" when referring to minorities, such that it would read as the following:
"This constitution guarantees the administrative, political rights and cultural and educational development of the various components Turkmen, Chaldeans and Assyrians, and all other components, regulated by law."
In response to this situation, which Mr. Aghajan found unacceptable, he submitted the following to the Committee:
To remove the letter "and" currently separating the names Chaldean and Assyrian, in order to "emphasize national unity and one nationality."
To add a new paragraph in the Constitution "to recognize the rights of our people, Assyrian Chaldean Syriac, to autonomy in its historical regions."
Criticism of the replacement of the word "nationalities" with the word "components", and that this may lead to the denial of "our right to a national presence in Iraq."
The positions taken by Aghajan are not new or surprising. The demands are a consistent repetition of what he has been advocating continuously and publicly. In this forum, however, I would like to focus on the more controversial elements raised: the allegation that other Assyrian representatives, sitting on the Committee, had submitted nothing.
On May 30, Yonadam Kanna responded to the matter by engaging in an interview with Ankawa.com (click here). He quickly asserted that "what Mr. Sargis Aghajan stated was not accurate." However, it is not enough to simply claim inaccuracy in general. It is important to identify each claim made by Mr. Aghajan and whether or not each was "inaccurate" or not.
Proposals to the Iraqi Constitutional Amendment Committee: Mr. Kanna confirmed that "there was no written document from ADM" to the Committee. Instead he claims he engaged the Committee verbally, "discussing and debating for hours to gain the rights of this people." If this is what Mr. Kanna refers to as "inaccurate," the suggestion is ludicrous. A reasonable person would not expect the Committee to recognize proposals and amendments offered only verbally during debate. Again, the opening paragraph drafted by the Committee lists those parties and slates which submitted formal proposals for amendment. Zowaa was not mentioned, and Mr. Kanna does not disagree. Thus, regarding this point, Mr. Aghajan's statement was entirely accurate.
Introductory Paragraph of the Committee's Report: As stated above, Mr. Kanna does not contradict the list of parties mentioned who had submitted amendment proposals. As a member of the Committee, he would have the privilege of knowing exactly what language the report entailed. For this point also then, Mr. Aghajan's statement was entirely accurate.
Separation of "Assyrian" and "Chaldean": Mr. Kanna argued that he was unable to reach agreement with Mr. Abd Al-Ahad Afram on one single national name. As a compromise, several amendments to the preamble, relating to historical injustices and martyrs, were agreed by Mr. Kanna and Mr. Afram and subsequently approved by the Committee. Again, Mr. Kanna did not issue any formal proposal or statement condemning or disagreeing with this point. So again, Mr. Aghajan's statement regarding this issue was entirely accurate.
Replacing "nationalities" with "components": By Mr. Kanna's own admission, he acknowledges that this change was a set-back, but claims that this was only discussed in a sub-group of the Constitutional Committee. He claims that the decision is not final and ADM finds it "unacceptable". However, again, nothing was issued to the Committee formally and nothing here contradicts what Mr. Aghajan communicated. Hence, his statement was entirely accurate.
FOR ALL OF YOUR
REAL ESTATE NEEDS IN CENTRAL CALIFORNIA
YOU CAN COUNT ON
RENEE ESHOO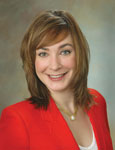 Prudential California Reality
600 East Main St. Suite #300
Turlock, CA 95380
Mobile (209) 380-2034
Office (209) 633-2745
Mention this Zinda ad & receive a
FREE HOME WARRANTY ($350 Value)
when you buy or sell with me.
Fundamentally, Zowaa did not, and has not ever, issued any formal demands to the Iraqi Constitutional Committee. Even more troubling (though not surprising) is Mr. Kanna's objection to Mr. Aghajan's demand for autonomy. Mr. Kanna has two disagreements with Aghajan's proposal for autonomy: i) that it violates the legal context of the Constitution by claiming rights in the region [Nineveh Plains] based on ethnicity or religion; and ii) it would "hurt the unity of the Iraqi people living in that region, which is a mixture of various nationalities and religions." The first point is absurd: the entire raison d'etre and purpose of the Constitutional Committee is to amend the Constitution. If Mr. Kanna believes the Constitution is suitable as is, fine, but its existence is not a justification against autonomy. The second point is heartbreaking: he subordinates the rights of Assyrians and their claims to autonomy, as a people and a nation, to the "unity of Iraq". After four years of war and after half of our Assyrian brothers and sisters have fled Iraq, Mr. Yonadam Kanna appears to be the last "Iraqi" politician in the country, putting Iraq ahead of the nation he was elected to serve.
Mr. Kanna goes on to say that any "autonomy" (or rather, "administrative rights" as he frequently states) in the Nineveh Plains should be established on a "demographic basis that would guarantee the rights of all inhabitants, including Assyrians, Yezidis, Shabaks, or Arabs. Our efforts must not be based on national or religious extremism but on an Iraqi national basis." Thus, Mr. Kanna's intention for the Nineveh Plains is exactly as it was for Iraq as a whole: that every individual's rights be "guaranteed" as an Iraqi. I would ask Mr. Kanna how well this has worked out for our brothers and sisters in Dora, in Mosul, or in Basra? I would ask Mr. Kanna what would prevent hordes of other Iraqis, be it Kurd, Sunni, Shia, etc., from moving into this "administrative zone" and redefining its "demographic basis"? I would ask Mr. Kanna, as a member of the Committee charged with amending the Constitution, why he refuses to demand autonomy based on our nationality and religion? Our people are being slaughtered today because of our Assyrian heritage and our Christian faith. Our ethnic and religious identity is the entire point of our demand for autonomy. Autonomy based on "demographics" is not autonomy.
Finally, I would ask all readers to view this episode as a concrete test of our leaders and of their intentions for our people. People are free to their own opinions, but they are not entitled to their own facts. The fact is that Zowaa has confirmed, yet again, that they do not support autonomy for Assyrians. Zowaa's proposal is for vague and frail "administrative rights," established on a "demographic basis to guarantee the right of all". If you believe that municipal demographic rights, with no national or Christian roots, will sustain our people and our identity in Iraq, then by all means continue to support Zowaa. ADM's championing of "universal Iraqi" values have brought us nothing but bloodshed and marginalization. If, on the other hand, you believe our only future in Iraq depends on true autonomy as a nation and as Christians, then Zowaa will not deliver. By Mr. Kanna's own admission, this is now a fact. The nation which gave the Assyrian Democratic Movement its name has dissolved too rapidly and has become too weak for Zowaa to stand on. To Zowaa, the "Iraqi Nation" now takes precedence.
The 40th Anniversary of the Six-Say War: 5 June 1967
Dr George Habash
United Kingdom
Prologue
On the morning of Monday 5 June 1967, I was sitting my last exam as a finalist at the University of Baghdad. The head of the examinations' hall abruptly announced that the examinations would continue for the coming days as scheduled.
In my case it was the last exam anyway and I did not grasp the meaning of the announcement but a fellow student asked if the situations have deteriorated, then I knew what was happening. It meant the Arab-Israeli conflict was re-ignited.
Venturing out of the college you would see the jittering people of Baghdad; panic everywhere, gloom on every face and people glued to their radios or black-and white television sets for those who could afford it. Television was a luxury at the time and only the city of Baghdad was covered by television broadcast.
A brief history of the land starts with the Arabs' conquest of the Holy Land in 638AD and during the Ottoman rule the Holy Land was part of Syria. After WW1 (1914-1918) Palestine became under the British rule and in 1921-22 Jordan was formed east of the Jordan River and ruled by King Abd-Allah. Lands west of Jordan River were portioned in 1947 between Israel as a Jewish state and West Bank cum Gaza Strip for Arab Palestinians, both run by Jordan and Egypt subsequently. The pre-war (pre-1967) demarcation was internationally recognised in 1949.
The state of Israel was formed on 14 May 1948 and that day is remembered by Arabs annually as yom al nakba (the day of setback). Golda Meir who played a significant part of her life in Israeli politics and former PM said in her memoirs that when the Israel flag was raised on 14 May 1948 tears filled her eyes. Next year is the sixtieth anniversary of Israel's declaration of independence and the fulfilment of Ezekiel prophesy that God will gather his people from many nations to the land He gave to their forefathers.
Israel conquers lands from Suez Canal to Jordan River and up to Golan
In the early hours of 5 June 1967 Israeli air force knocked down Egypt's air force capability in a pre-emptive and startling 3-hour strike, a calculated war strategy. With Egypt's air force wiped out this meant that the war has began and that would be advantageous to the Israelis and the first 10-12 hours of the war nearly crowned Israel's domination of the war.
The Israelis fought on three fronts, the Egyptian front, the Jordanian front and the Syrian front and in six days only Israel captured from Arabs the Sinai Peninsula, Gaza Strip, the West Bank (Biblically Judea and Samaria) and the Golan Heights. Syria was the last to agree to a cease fire on June 10.
Yassir Arafat who founded the PLO in 1964 says in his biography that his men fought with light weapons and by this halting the advance of the Israelis. Here he derides the Arabs who either retreated or stopped fighting.
Some Israeli jet fighters even crossed Jordan and reached the Anbar province west of Baghdad where they were either shot down or crashed. Two Israeli pilots were caught and displayed on Baghdad television.
Egypt at the time was ruled by President Gamal Abd al-Nasser, a competent and a colossal figure in modern Arab history who would ignite the Arab feeling via the radio airwaves from Casablanca to Basrah. Jordan was under the Hashimite monarch Hussain and Syria under the radical leftist group of Noor al-Din al-Atassi and Salah Jadid.
The Arabs were caught with their pants down because they did not expect a pre-emptive strike or even a war because they relied on shuttle diplomacy to ease tension especially their friendship with the Soviet Union to bypass the crisis. France under President Charles de Gaulle also urged the Israelis for self-control and not to start the war.
On the other hand the Israelis have had enough from Arabs' bellicose and brinkmanship behaviour and resolved that only war can settle the Arab-Israeli conflict and bring the Arabs to sit down and talk peace with the Israelis at the negotiating tables.
Prior to the war, Arabs would talk or encourage talk about pushing 'tiny' Israel into the sea and I well remember when I was in the middle school under Abd al-Karim Qassim's rule, the first Republican leader, in the early 1960s of that satirical national song in Baghdadi accent which goes with these words, there is no escape O Zion- before you is the Mediterranean sea-we push you in and you die.
The Arabs' mantra of pushing Israel into the sea made a boomerang effect and their fiasco turned into self-pity syndrome, by dubbing the events of 5 June 1967 as idwan khamsa huzairan (aggression of 5 June). But once browsing a magazine about the anniversary of 5 June 1967 I noticed with unbelievable shock a photo of Israeli fighters dancing after the 'liberation' of the West Bank (Biblically Judea and Samaria). See the difference, 'aggression' to some but 'liberation' to others.
During those six days of war and the daily advances of the Israeli forces, Moshe Dayan the veteran Israeli defence minister was helicopter-ed from one battle front to another accompanied by journalists. He never felt triumphant but told journalists that the Israelis are fighting Arabs today but one day we will live in peace with our Arab neighbours.
Arabs' failure turns into anger
Following the ceasefire along all fronts on June 10, a mood of anger dominated the Arab streets from Baghdad to Cairo.
People demonstrated in Baghdad led solely by the left-leaning pan-Arab groups who poured their anger first against Israel for its triumph and second against the ineffectiveness of the Arab governments. Small communist groups tried to demonstrate but were instantly dispersed by security men.
Also anger was poured on the Soviet Union, Arabs' ally, for failing the Arabs because the Arabs wanted the Soviet Union to win the war for them while their jails are full of Communists. Written protests were also submitted to the embassies of the socialist bloc of Eastern Europe.
Within days and on 9 June President Gamal Abd al-Nasser of Egypt offered his resignation, bearing the responsibility of defeat but about five million people thronged into Cairo demanding President Nasser to remain in office. President Nasser stays as President but dies three years later in September 1970 from the burden of defeat to be followed by Anwar al-Sadat, an opportunist-a half Egyptian and a half Sudanese, who would revive the Islamic tendency.
In July 1968, Aflaqites in Baghdad with tactical collaboration with other groups surrounded the Republican Palace, the President surrenders and flown abroad. A ruthless and bloody regime was installed that continued willy-nilly for nearly 35 years until 9 April 2003 when was ejected from power. The remnant Aflaqits now operate in some Arab countries with the largest clandestine and espionage centre in western hemisphere being based on the British soil.
In September1969, a colonel in the Libyan army, Muammer al-Gaddafi, admirer of President Gamal Abd al-Nasser, overthrows the monarchy. He still rules the country from his tent outside Tripoli.
In October 1969, Jaafar al-Nimeiry, a colonel in the Sudanese army seizes power in a coup de'tat who later Islamise Sudan in return for extra salary from Saudis.
In September 1970, Yasser Arafat, the leader of PLO and his militias confront the Kingdom of Jordan via street battles aiming to overthrow the monarch but the regime fights back that ended with the defeat of Arafat and his men who later retreated to Lebanon and will remain there until they ignite the Lebanese civil war in 1975.
In November 1970, Hafiz al-Assad, the defence minister of Syria and his brother Rifaat al-Assad, overran the Syrian Security HQ bringing the leftist government down and Hafiz al-Assad becomes President until his death in 2000 and to be succeeded by his inexperienced, ophthalmologist son Bashar al-Assad.
These events were not accidental but well planned and the main cause for all these takeovers was that the new comers accused their predecessors of corruption, incompetence and bringing shame to the Arabs for their defeat on 5 June 1967 and promised their people that they would mobilise their nations to obliterate that shame and bring victory over Israel.
Israel, Assyria, Egypt and Isaiah's prophecies
The prophet Isaiah of ancient Israel (circa 8 th century BC) ends chapter 19 with three verses that every Assyrian youth should keep by heart and memorise for life. The prophet Isaiah foretold the formation of the nation of Israel, the nation of Assyria and the nation of Egypt by the power of God.
In 1948 one of Isaiah's prophecies was fulfilled and in these latter-days the prophecy is notched up further. Full fulfilment of Isaiah's prophecy will come in the end because God is faithful to his people. (Isaiah 19:23-25).
The prophet Ezekiel records in the Old Testament that God will gather his people from many nations into one nation (Ezekiel, throughout).
Elsewhere in the Old Testament God promises that he will gather the Jewish people into one nation (Israel) and the promise of rebuilding of the third Temple prior to the second coming of Jesus Christ.
In early Church days (the second century) there appeared a concept of 'Replacement Theology' which believes that the New Testament Church has replaced the Jewish people as the people of God, but according to some evangelical Christians such belief is not Biblical because the early Church was mainly Jewish and that Christianity has Jewish roots in the same way that the New Testament completes the Old Testament.
The evangelicals who advocate that the 'Replacement Theology' is a false teaching are known as 'Christian Zionists' who believe that the formation of the State of Israel (greater Israel or historical Israel) is prophesied in the Old Testament and support the present State of Israel. Note here that every Christian Zionist is Christian but not every Christian is a Christian Zionist and the term 'Zionist' comes from Zion the mount or Mount Zion and here means either Jerusalem or the State of Israel or both and has nothing to do with the 'Zionist' movement.
Since WW2 and the annihilation of the Jewish people in Europe in the Holocaust and the triumph of Israel in the six-day war in 1967, the position of the Church has been sympathetic to the Jewish people and to the State of Israel and this has led to many movements within the Jewish people to reciprocate this by coming to believe in the Messiah-ship of Jesus Christ like the 'Messianic Jews' and 'Jews for Jesus movements (Ezekiel's prophecy). These Jews believe that Jesus Christ is the Messiah prophesied in the Old Testament but they remain Jewish; they believe in the whole Bible, Old and New Testaments. These new believers are taunted by the main stream Jews who still deny Christ as the Messiah.
Fighting different type of war
When events flare up in the Middle East especially those linked to the Arab-Israeli conflict the media would describe Israel as the 'superpower' of the Middle East.
This term of superpower has dwarfed the Arab regimes especially those surrounding the state of Israel. It has become two-mentality sets, a set of a prowess cum superiority and a set of failure cum inferiority.
The defeat of the Arab regimes on 5 June 1967 has punched a dent in the psyche of the shabby Arab regimes but a war of words never stopped and the tendency of revenge was and is still bottling up.
In October 1973 the Soviet Union told the Arab chums that the time is ripe for an assault on Israel when the Israelis were napping and lax. Syrian and Egyptian armour poured into Israeli occupied lands and moved fast and despite early incursions by Arabs and heavy losses by Israel, within days Israel regained the upper hand reaching within a stone's throw from Damascus and Arial Sharon the former military commander crossed the Suez Canal into the heart of Egypt before the ceasefire was declared.
Arab regimes especially those near Israel have realised that they cannot win a war against Israel by conventional means but alternative war may produce results.
After their defeat in October 1973 they raised the banner of al-naft silah fi al-maarakah (oil as weapon in the battle) causing oil prices to hike many folds and send crippling shudders into the Western economy. This slogan was initiated by radical Arab nationalists like the Palestinians and other leftist groups but failed to be the real weapon. The only beneficiaries from oil price increase were the 'conservative' Arab Sheikhdoms like Saudi Arabia and UAE. None of that huge revenue was earmarked for 'struggle' against Israel but was used to build Mosques, Islamic schools and Islamic centres in the west.
With 20m Muslims in Europe, another 20m in Russia and 6m in USA, the Arabs and Muslims are working hard to defeat Israel by alternative wars. One is to draw a wedge between USA and Israel, by antagonising the USA in order to make it jettison or abandon Israel which they think could not stand on its own.
Another type of war that is being initiated is to discredit the Jewish claim to the Holy Lands by: (1) Claiming that the Holocaust is a 'myth' and therefore the gathering of the Jews into Israel after WW2 is not legal. (2) Propagating that the Temple of Solomon never existed and if existed not in Jerusalem but somewhere else. (3) Denying that the kingdom of Judah and kingdom of Israel ever existed. (4) Claiming that Jesus himself was not Jewish but come from Arab background. (5) Arabs and Muslims went further by saying that the Jews are not the 'Chosen People' but the Chosen People are the Israelites, the lost 10 tribes. (6) Propagate that Islam is the Holy Spirit of the New Testament. All these claims by Arabs make the Jewish state in Israel as illegal and illegitimate.
Point 6 above was invented in late 20 th century some 10-15 years ago and was initiated by a South African Muslim and is drummed in our time even on our websites by a renegade and apostate Greek who instead of documenting the Ottomans' atrocities against his own people, converted to Islam.
The Holy Bible is the true Word of God which I have read and continue to read and contravene such claims. According to my Bible and your Bible, the Jewish people are the 'Chosen People' of God and Jerusalem is the centre of the Judaic faith. The Holy Spirit came to Jesus Christ's disciples on Pentecost day in 33AD some 2000 years ago and the Church was born on that day, centuries before Islam was initiated.
Epilogue
I have tried to be honest to the point to give an unbiased report on the Arab-Israeli conflict because gone are the days of diktat when we were instilled by false litanies and empty promises.
On 5 June 2007 comes the fortieth anniversary of that war and ever since the interminable bloodshed continue without end. The figure 40 is a Biblical number for it was the Israelites who wandered for 40 years in the desert before reaching the 'Promised Land' (Genesis 12:1-2 and 15:18). Noah in his Ark navigated for 40 days and 40 nights and Jesus our Lord fasted for 40 days and 40 nights. Divine intervention after 40 years can bring permanent peace for the Middle East, and this seems the only way to achieve peace, where we the Assyrians, among other nations, are part and parcel of that region.
The Arabs and Israelis have to live in peace because a large proportion of the Israelis come from Arab and Muslim countries where they lived for centuries as sub citizens deprived from any real share in the national echelon and wealth. For example the Yemeni Jews were employed as street sweepers and imagine sweeping in that country when Yemen was the poorest and most backward nation on earth.
The Arabs have to propagate with honesty the slogan of 'land for peace' and mean it and not substitute it by 'land for talk'.
Statistically in all the internecine between Arabs and Israelis since 5 June 1967 the ratio of the casualties is always at least 3:1 Arabs to Jews, but the Arabs are determined to kill Israelis as though killing an Israeli is honour despite their higher casualties. In prisoners exchange Israel will free hundreds of Arabs or even thousands for one or a few Israelis.
The West Bank and Gaza were under Arab control before 5 June 1967 but the Arabs failed to make it a homeland for the Palestinians because they wanted all, starting with the 'wiping' of Israel from the map. Now they demand the return of lands that were theirs.
The current Catholic Archbishop of Westminster writes nicely and it was Christmas when he wrote in a national newspaper 2-3 years ago. He said it is possible to kill many people in a crowd but to hug all the people in the crowd you have to do it one by one. The Archbishop did not elaborate but he left it to the reader. The first view is not Christian but the second view is purely Christian because Jesus our Maran command us to love and hug our neighbour and our neighbour is not only the one next door but is the other one an Israeli, Samaritan, or Arab (Luke 10:29-37).
Notes
(New International Version - Bible)
Genesis 12:1-2 (The Lord had said to Abram, Leave your country, your people and your father's household and go to the land I will show you. I will make you into a great nation and I will bless you; I will make your name great, and you will be a blessing.)

Genesis 15:18 (On that day the Lord made a covenant with Abram and said, To your descendants I give this land, from the river of Egypt to the great river, the Euphrates.)

Isaiah 19:23-25 (In that day there will be a highway from Egypt to Assyria. The Assyrians will go to Egypt and the Egyptians to Assyria. The Egyptians and Assyrians will worship together. In that day Israel will be the third, along with Egypt and Assyria, a blessing on the earth. The Lord almighty will bless them, saying Blessed be Egypt my people, Assyria my handiwork, and Israel my inheritance.)
Blood of Iraqi Martyrs
Kenneth R. Timmerman
FrontPageMagazine.com
28 May 2007
There is another tragedy taking in place in Iraq on a daily basis, far from the front pages and the TV news. It does not involve the kidnapping of U.S. troops, nor even the fire-bombing of Muslim shrines by other Muslims, both of which by now are familiar to most Americans.
This is a tragedy taking place in a total media vacuum. Even our government has remained silent as it continues.
Perhaps it's because the victims are Christians. Indeed, members of the most ancient Christian communities in the world.
Over the past three years, Iraqi Muslim extremists have targeted Christians in systematic attacks, aimed at driving them from their homes, their work places, and their churches.
Just last week, a group of armed Muslims set fire to St. George's Assyrian Church in the Dora neighborhood of Baghdad, completely decimating what remained of a church already hit by a deadly fire-bombing in October 2004.
It was the 27th church to have been destroyed by Muslim gangs since the liberation of Iraq from Saddam and his thugs.
"The bombing of St. George's Church should leave no doubt in any one's mind that a process of ethnic cleansing has begun," the Rev. Dr. Keith Roderick of Christian Solidarity International told me.
"Unfortunately, the US has put very little pressure on the Iraqi government to establish, as guaranteed by provisions in the Iraqi constitution, an autonomous federal unit of self governance and security for these minorities," he said.
Father Roderick has been a tireless advocate for Iraq's martyred Christians. Through Christian Solidarity International, he works closely with Christian communities throughout the Muslim world as they struggle against repression and persecution.
The May 16 attack is only the latest in a series of measures by Islamic militants aimed at forcing Christians to leave Iraq.
"There are estimates that nearly 50% of the Christians of Iraq have been forced to flee into exile," Father Roderick said. "It is lamentable that the international community and the US have not treated this terrible human dilemma with an urgent response."
Early this week, the Rev. Temathaus Eisha, pastor of the Church of St. Shimoni, said that his church was the last one in the entire Assyrian quarter that still conducted services. The other churches, including a number of monasteries, had all been abandoned.
The Christians of Iraq include Chaldeans, Syriac Orthodox, and Assyrians. All trace their roots to the early church and use a liturgy still written and sung in Aramaic, the language spoken by Jesus.
Peter BetBasoo of the Assyrian International News Agency (AINA) has been following closely the plight of his fellow Assyrians in Iraq. The stories that he and his news agency tell of Christian martyrdom in Iraq are chilling.
"Over the past 30 days, al-Qaeda has moved into the Dora neighborhood and started to collect the jizya," he said. "They are telling the Assyrian families who remain in the area they must pay this protection money, or leave."
The Jizya, sometimes referred to as a "head tax" or a "protection tax," was instituted by the Prophet Mohammad in the Koran on non-Muslims as a means of enforcing their submission to Muslim rule. Those who refused to pay the jizya were to be killed.
The "Islamic State in Iraq," a Sunni insurgent governing council dominated by al-Qaeda, recently appointed a local imam, Hatym al-Rizeq, as its "Prince" for the al-Dora neighborhood. He began demanding that Christian Assyrians pay the jizya last month.
According to AINA, al Qaeda units moved into the Dora area recently from al-Anbar province, where they were fleeing the U.S. security sweep.
The Dora neighborhood, some six miles southwest from central Baghdad, "seems to be abandoned by both Iraqi and Coalition" forces, AINA reported last month, when the mass exodus of Christians began.
Over the past week, U.S. forces have scoured the surrounding area in search of two missing U.S. soldiers who are believed to have survived a kidnapping by insurgents linked to al-Qaeda.
"We talked to many people within the American Embassy and the Iraqi Government, but it seems nobody really cares, because they have done nothing" to stop the anti-Christian violence, one al-Dora resident told AINA.
Another Dora resident, who is now a refugee in Syria, said he had spoken to a family who recently fled the neighborhood after "terrorists knocked on their door" and demanded that they pay the jizya to support the insurgents. If they refused to pay the tax, they were told to convert to Islam, "or leave the house within 24 hours or else be killed."
That is in keeping with Koran 9:29, which exhorts Muslim to "Fight those who believe not in Allah nor the Last Day, nor hold forbidden that which hath been forbidden by Allah and His Messenger, nor acknowledge the religion of Truth, (even if they are) of the People of the Book, until they pay the Jizya with willing submission, and feel themselves subdued."
Al Qaeda is demanding that Christians pay 250,000 dinars (around $200) for the right to remain in their own homes, a sum equivalent to an average month's salary in Iraq, AINA said.
"Christians in Iraq are on their way to extinction, cut off from the country's political process," said Father Bashar Warda, newly-appointed rector of the St Peter Major Seminary, which has moved from Baghdad to Ankawa in Iraqi Kurdistan for security reasons.
Ankawa has become known as the "city of Christ" because of the new refugees crowding the city.
When asked why nothing had been done since the liberation to protect Iraqi Christians, Father Warda blamed "the indifference of Iraqi leaders. They do not consider us as belonging to this nation."
He said that other Iraqi groups take advantage of Christians "because we have no outside support or our own militia. They know that all we can do is make appeals and complain. [Iraqi] politicians act convinced that our community is bound to disappear in a few years."
Silk Scarves with Assyrian Letters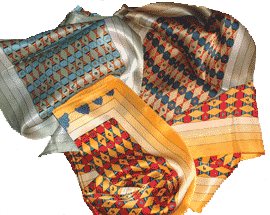 Buy Yours Today. Click Image Above
William J. Murray, chairman of the conservative Religious Freedom Coalition, tells me that he has called on President George W. Bush to "step forward and protect the Christians that have been placed in such grave danger by our actions in Iraq, even if the sole solution is to grant immediate asylum to all of them."
The instability "caused in Iraq by our failed attempt to install a democracy has decimated the Christian community," Murray added.
Dr. Patrick Sookhdeo, international director of the Barnabas Fund, issued an appeal on May 11 to UN Secretary General Ban Ki-Moon and to U.S. leaders.
He recalled during a recent visit to Baghdad speaking to a Christian minister who had appealed to the local American military commander to beg for protection for Christians. "The answer he got was, 'We are not here to protect you."
Christian Solidarity International estimates that 100,000 Assyrian Christians have fled Iraq for Jordan, where the government refuses to grant them refugee status and has closed church schools because they are "teaching Christianity." Many more have fled for Syria.
In 1987, the Christian population of Iraq was 1.4 million, Father Keith Roderick said. "Today it is estimated to bet between 600,000 and 800,000."
Dora is not the only area in Iraq where Christians are being persecuted. Over the past two years, churches have been attacked or firebombed throughout Iraq, priests kidnapped, and women murdered, Father Roderick said.
Last October, an Iraqi priest, Father Boulos Iskander, was kidnapped and murdered near Mosul. His kidnappers placed his severed head on top of his chest, and his severed arms and legs around his head.
"The US military has rushed in to rebuild schools and mosques," Father Roderick said. "It remains to be seen how quickly they will rush in to assist the beleaguered Christians rebuild their losses, such as St. George's."
Writing about the persecution of the early church by the Emperor Nero, Tertullian famously wrote that "the blood of the martyrs is the seed of the church."
By this, he didn't mean that the martyrdom was optional. He meant that it was a necessary condition for the advancement of the Christian faith.
Those are tough words – and a tough concept – for the families of those martyrs, who have watched in horror as their loved ones have been murdered and their corpses mutilated and defiled.
But they may be the only consolation to this story.
William Saroyan's "Seventy Thousand Assyrians"
Ann-Margret (Maggie) Yonan
California
William Saroyan was an award winning American writer and play-write whose books and plays have been translated in nearly every major language. Most recently, a group of Armenian publishers, (Ohannes Kilicdagi, Aziz Gokdemir, and Arman Artuc, "Aras Publishing") in Istanbul Turkey, published one of his most famous short stories, Seventy Thousand Assyrians, in Turkish, called Yetmish Bin Suryani. This is one of the most important achievements in the 21 st century for Saroyan's legacy and the Assyrian and the Armenian people. For this important story to be read in the Turkish language, (the language of Assyria and Armenia's oppressors) is quite a nail in the coffin of Kamal Attaturk and his "Young Turks." To think nearly one hundred years ago, the Turks were massacring the Assyrians and the Armenians to rid the land of indigenous people struggling for the survival of their ethnic identity, and now a few generations later, the Turks are reading the story of the same massacred people, in TURKISH. Saroyan must be finally resting in peace.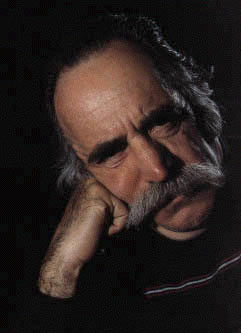 William Saroyan
Saroyan is one of the most celebrated American authors of Armenian descent. His mother, Takoohi and her three children leave Bitlis to Marseilles, France in 1906. After a few months of waiting, Takoohi and her three children board a ship and head to Ellis Island, New York, to join her husband who was a Presbyterian minister living in Worcester, Massachusetts. It was during her voyage to America that Takoohi gets seasick and an Assyrian woman cares for her children.
A few years later, the family moves to San Francisco and from there to Fresno. William Saroyan was born in Fresno, California in 1908. Ironically enough the same year the "Young Turks" movement was being established in Turkey to begin the process of ethnically cleansing Turkey from its Christian minority, (i.e. the Assyrians, the Armenians, and the Pontic Greeks.)
When William Saroyan is three years old, his father, Armenak, dies and William is placed at Fred Finch orphanage in Oakland, which is why he spends the rest of his life writing about death, destruction, displacement, disconnection, and loss. His early years were spent in Fresno, where there is a large Armenian community, many of whom are his aunts, uncles, and cousins. He writes about his relatives later on, and no doubt, his knowledge about Asia Minor, the Armenians, and the Assyrians begins with these relatives.
At the age of 25 years, William Saroyan publishes his first book, The Daring Young Man on the Flying Trapeze, and the public begins to call him "William, the Daring Young Man." This book was the most significant, for it announced his entry into the great American literary scene, and it was the beginning of the Saroyan phenomenon for the next twenty years. His writing style was fresh, unique and free-flowing, which is why it was called JAZZ. His works are known as Saroyanesque epics.
The Daring Young Man on the Flying Trapeze is a collection of 26 short stories, one of which is Seventy Thousand Assyrians, in which Saroyan is a young writer who moves to San Francisco and settles in an apartment at 348 Carl Street. I have had the privilege of entering this apartment, to see the space in which Saroyan wrote about my people. I have also stayed at his San Francisco's "House on the Hill" many times, through the generous invitations of his niece, Jacqueline Kazarian of New Port Beach, California.
Click here to read "Seventy Thousand Assyrians" (PDF)
Saroyan writes Seventy Thousand Assyrians to develop his writer's identity and says, " The story is a simple one, no complicated plot, nor fancy characters ." It is all about a young writer who goes to the Barber College on Third Street in San Francisco, where he meets an Assyrian Barber's apprentice, Theodore Badal, to get a fifteen-cent haircut, and writes, " This would certainly not make a TV series for the coming decade."
The story opens with the following lines:
"I hadn't had a haircut in forty days and forty nights, and I was beginning to look like several violinists out of work. You know the look: genius gone to pot, and ready to join the Communist Party. We barbarians from Asia Minor are hairy people: when we need a haircut, we need a haircut. It was so bad, I had outgrown my only hat. (I am writing a very serious story, perhaps one of the most serious I shall ever write. That is why I am being flippant. Readers of Sherwood Anderson will begin to understand what I am saying after a while; they will know that my laughter is rather sad.) I was a young man in need of a haircut, so I went down to Third Street ( San Francisco), to the Barber College, for a fifteen-cent haircut."
Dr Hagop Papazian of Paris, in his PHD dissertation writes, "This short paragraph in and of itself consists of a remarkable relationship to time and space, in a very oriental sense of the term. Any attentive reader would instantly realize that "forty days and forty nights" refers to the legends and allegories of Asia Minor, to the Thousand and One Arabian Nights, where the duration of stories, fasting, mourning, requiems, and celebrations last forty days and forty nights. Moses was said to have stayed on Mount Sinai forty days and forty nights, Jesus was said to have fasted forty days and forty nights in the desert, before being tempted by the "devil." Therefore, the figure forty may be taken as synonymous with a particular moment of reflection, in the process of making an important decision, as is the case with the writer who meditates about his BE-ing……..the writer of the present short story as it is on the point of BE-ing written."
The opening paragraph of this short story alludes to allegorical themes, for which Saroyan was so famous. He once wrote, "Everything I write, everything I have ever written is allegorical." Therefore, the theme and content of Seventy Thousand Assyrians entirely presented in allegorical terms.
Saroyan continues to narrate:
" I want you to know that I am deeply interested in what people remember. A young writer goes out to places and talks to people. He tries to find out what they remember. I am not using great material for a short story. Nothing is going to happen in this work. I am not fabricating a fancy plot. I am not creating memorable characters. I am not using a slick style of writing. I am not building up a fine atmosphere. I have no desire to sell this story or any story to The Saturday Evening Post or to Cosmopolitan or to Harper's. I am not trying to compete with the great writers of short stories, men like Sinclair Lewis and Joseph Hergesheimer and Zane Grey, men who really know how to write, how to make up stories that will sell. Rich men, men who understand all the rules about plot and character and style and atmosphere and all that stuff. I have no desire for fame. I am not out to win the Pulitzer Prize or the Nobel Prize or any other prize"
In spite of these words, Saroyan went on to win many prestigious awards. In 1939, he was awarded the Pulitzer Prize for his outstanding play The Time of Your Life, which he did not accept, sending the Pulitzer Committee the following note: "Art must be democratic, but at the same time it must be both proud and aloof. It must not be taken in by either praise or criticism. Wealth, I am sure, cannot patronize art and the strange impulse of wealth to seek to do so, is, I believe, a curious example of noble bad taste. A poverty-stricken nation with great art is a greater nation than a wealthy nation with a poverty-stricken art." The following year, in 1940, he won the "Critic's Prize" which he accepted graciously as a "great distinction." Saroyan won an Academy Award in 1943 for the screenplay adaptation of his book, The Human Comedy.
He continues:
" I am out here in the far West, in San Francisco, in a small room on Carl Street, writing a letter to common people, telling them in simple language things they already know. I am merely making a record, so if I wander around a little, it is because I am in no hurry and because I do not know the rules."
Saroyan was anti-establishment, and an advocate for the underdog, which is why he uses words like "simple language" and "common people" to the extent he is about to discuss world events that affected ordinary people in extraordinary ways. Hence Saroyan wants to record these events in history which is why he says, " I am merely making a record " alluding to events taking shape in the year, 1933, in which he writes this story.
He gives us a hint of the helplessness and sadness he feels, and wants to do something to help humanity, and this becomes even more evident when he says in the next line, "If I have any desire at all, it is to show the brotherhood of man. This is a big statement and it sounds a little precious. Generally a man is ashamed to make such a statement. He is afraid sophisticated people will laugh at him. But I don't mind. I'm asking sophisticated people to laugh. That is what sophistication is for. I do not believe in races. I do not believe in governments. I see life as one life at one time, so many millions simultaneously, all over the earth. Babies who have not yet been taught to speak any language are the only race of the earth, the race of man: all the rest is pretense, what we call civilization, hatred, fear, desire for strength . . . . But a baby is a baby. And the way they cry, there you have the brotherhood of man, babies crying."
Saroyan was mocking the rich and the sophisticated, commenting on the madness with which they were choking the world. The stock market had just crashed due to rich men's manipulation of currency rates and the implementation of the Military-Industrial-Intelligence Complex, and people all over the world had lost their jobs, their homes, and most Americans were standing in soup lines, asking passersby, "brother, can you spare a dime." Hitler was rounding up all the Jews in Europe, and was setting-up his "Thousand Year Empire." America and Germany were racing to develop the Atomic bomb. Racial prejudice, hatred, fear and loathing being instilled in millions of people around the world, who were concerned with their own survival, babies crying from hunger, and men like Iowa, (the boy in this story) losing their dignity and becoming homeless tramps, moving from place to place looking for work, or becoming refugees like Badal, through massacres and genocides. To Saroyan, the only ones who were not engaged in this madness, and were crying out against injustice were babies, who had not yet developed the language of hatred and fear. This is evident in Saroyan's next lines, " We grow up and we learn the words of a language and we see the universe through the language we know, we do not see it through all languages or through no language at all, through silence, for example, and we isolate ourselves in the language we know. Over here we isolate ourselves in English, or American as Mencken calls it. All the eternal things, in our words. If I want to do anything, I want to speak a more universal language. The heart of man, the unwritten part of man, that which is eternal and common to all races."
"Let me try again: I hadn't had a haircut in a long time and I was beginning to look seedy, so I went down to the Barber College on Third Street, and I sat in a chair. I said, "Leave it full in the back. I have a narrow head and if you do not leave it full in the back, I will go out of this place looking like a horse. Take as much as you like off the top. No lotion, no water, comb it dry." Reading makes a full man, writing a precise one, as you see. This is what happened. It doesn't make much of a story, and the reason is that I have left out the barber, the young man who gave me the haircut. He was tall, he had a dark serious face, thick lips, on the verge of smiling but melancholy, thick lashes, sad eyes, a large nose. I saw his name on the card that was pasted on the mirror, Theodore Badal. A good name, genuine, a good young man, genuine. Theodore Badal began to work on my head. A good barber never speaks until he has been spoken to, no matter how full his heart may be."
The reference to Barbarians will soon become evident, but the "hairy people" can be associated with Samson's hair and the outstanding physical strength that those legendary old tales of Asia Minor told. In this manner, the reader is transported on a magic carpet ride, through time and space to the world of legends and myths that characterize Assyria.
Saroyan, no doubt had heard many stories about Assyria and Armenia and the relationship between the two. Of course, the most famous one was the story of the Assyrian queen Shamiram and the Armenian king Ara, a myth told by the Armenians to explain the death of their famous king. The story is about queen Shamiram of Assyria, who meets and falls in love with the Armenian king Ara. When he refuses the queen's affection and attention on the moral grounds of the sanctity of his marriage, the Assyrian queen kills him in revenge. The second myth is about the battle between the Armenian Haig and the Assyrian Pell (also known as Pelus, Belus, Bel, Baal) who established Babylon, and who supposedly was later killed by the Armenian Haig. In this story, Haig kills Pell and establishes Hayestan, and this is how he earned the nickname, "fatherland." Even in the oldest Assyrian story ever written, Gilgamesh, an Armenia king is mentioned, which is an indication of how far back in history these two ancient people can be traced.
These legends were transmitted to us orally from the 10 th century B.C., and were later reported by the historian Moses of Khoren, in the fifth century A.D. These were of course, literary expressions, depicting the conflicting relationship between old Assyria and Armenia. They explain the cultural and political connections between the two people.
Of course, these legends and myths would have been told differently by the Assyrians, but the important thing is that the Armenians and Assyrians have had a long history together. These legends and myths are kept alive in both communities. Armenians and Assyrians, being both of the same faith, have lived in the same geographical locations, and together they have developed Christian communities throughout modern history. Most Armenians and Assyrians of Iraq, Iran, Turkey and Lebanon, speak each other's language. For example, my father, Rabi Youab Yonan and his sister Aglenteen Warda, who grew-up in Camp Al Gailany, in Baghdad, although attended Assyrian primary school, both speak fluent Armenian due to the relationship they had with the neighbor, the famous Armenian singer Ohannes Badalian, who died a few years ago in Hyestan. These neighbors became virtually one family until Ohannes's family moved to Hyestan. When Ohannes Badalian's mother became ill, my grandmother, Anna Yonan, nursed both my father and Ohannes at the same time. Until the day he died, Ohannes called my grandmother "mayreek" (mother) and my dad "yekhpar," (brother) and my aunt "kooyreek" (sister). The Armenians and Assyrians have inter-married for centuries, and have even shared the same church services on special occasions.
According to some Historians, ancient Armenians lived in Assyria and the two people were one. At one point in time, Armenians left Assyria proper to move northward and established Urartu, (ancient name of Armenia.). According to historical records, the ancient kingdom of Urartu was located in the mountainous plateau between Asia Minor, (Mesopotamia) and the Caucus mountains, which later became known as the Armenian Highland, centered around Lake Van. The kingdom existed from ca. 860 B.C., emerging from the Late Bronze Age, until 585 B.C. Some Armenian Historians suggest that the name corresponds to the Biblical Ararat. Wikipedia sources taken from Armenian writers, state the following, " The name Urartu comes from Assyrian (a dialect of Akkadian) sources, and was given to the kingdom by its chief rivals to the south. The kingdom's native name was Biainili. Scholars believe that "Urartu" is an Akkadian variation of Ararat of the Old Testament." In Assyrian, Ur stands for "cradle," as in URMIA, (cradle of water).
Dr. Papazian writes, "Linguists and scholars agree that up until the 5 th century, the Armenians used the Assyrian alphabet and wrote and spoke Assyrian." The two people were one, and Saroyan, being a history fanatic knew this, which is why he uses Biblical allegory, to write about this unity, to analyze their ancient origins, and to establish his own identity as an Armenian and as a writer. Papazian continues, "It is enough to look at the sculptures, statuettes, drawings, and inscriptions of daily objects of Urartu to see the immense influence of Assyrian art on the Armenian culture. These legends are part of the collective consciousness of Armenians, to the extent they are taught in every primary Armenian school, as part of history courses, or transmitted orally through grandparents or uncles who were supposed to be great story-tellers."
When Saroyan was not writing books, he was in the public library, researching every aspect of his being, tracing his identity and his ethnic roots, and exploring his connection to Assyria. Saroyan had certainly heard these legends, moreover, had met many Assyrian immigrants who had close daily contacts with the Armenians and had settled in Turlock, the name of the town mentioned in Seventy Thousand Assyrians.
The storyteller of Seventy Thousand Assyrians has no name. His status in the structure of the short story is characterized as the young writer. The space where the events take place in the story is the Barber's Shop. This is not a modern hairdressers' shop in the writer's mind. This shop is part of the Middle Eastern culture, and therefore it is a place where people discuss political or daily problems, a place where coffee and tea are served, along with the latest gossip, news, and exchange of information. In the old days, one could even have his tooth extracted and consult for medical advice. Furthermore, there are many expressions in the Armenian as well as the Assyrian culture and language where a barber's shop is associated with wisdom. A man who has a beard is a wise man! Wisdom and the beard are associated, hence the Assyrian expression of "khwar diqna." Consequently, the barbershop is a place where people meet, discuss and exchange ideas, tell stories and philosophize, which is why it is a place that characterizes wisdom, and therefore Saroyan puts it in the context of an educational institution, and identifies it as a Barber's "college." As we shall see shortly, this college has a deeper meaning for Saroyan.
Among other characters present at the barber's shop, the writer tenaciously makes his protagonist an Assyrian barber's apprentice, who is the subject of the young writer's observation.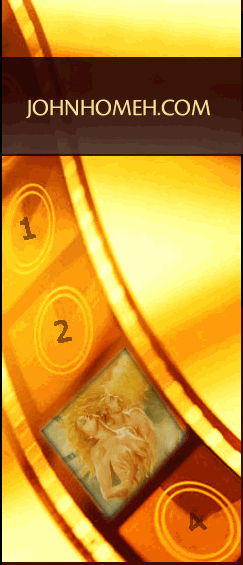 Saroyan's narration " we barbarians out of Asia Minor are a hairy people " is an allegorical expression, and the meaning of the phrase manifests itself in astonishing ways. Saroyan is allegorically expressing a Western sentiment, where more often than not, defines and categorizes Middle Eastern people in "barbaric" terms, (uncivilized, uncultured, backward people.) Additionally, by making the "barber's" apprentice an Assyrian, (an ancient race of people whose country was known as the Cradle of civilization) Saroyan relates the concept of "Barbarism" as being established in the West, more specifically the "Barber's College" as an institutional structure. This will be the most profound statement Saroyan will make about East/West relations, and the concept of genocide, destruction, displacement, and loss. He sets the action of this story at a Barber's "College," where Badal, (change) will take place, and this young Assyrian will learn how to cut "hair," (physical strength) of his own identity and learn to shave "beards," (his own ancient wisdom.)
Saroyan chooses the name of the protagonist of this story very carefully. He writes, " Theodore Badal, "a good name, genuine. A good young man, genuine. Theodore Badal began working on my head ." Of course, he means it allegorically, as a shrink works on people's head to find out what is inside. Saroyan not only uses the name Badal in this story to mean "transformation," but Theodorus, in Greek means "God granted." Saroyan has at this point made a remarkable connection between the Assyrians, God, and God granting wisdom, culture, and knowledge to become the "Cradle of Civilization." However, as we shall see, all of that is about to change, at the "Barber's" College" where the Assyrians, their culture, and even the concept of God and God-granted wisdom will be transformed, which is why Saroyan says of Theodore Badals' name, "a good name. Genuine. A good young man, genuine," meaning Theodore Badal has been defined as a "good" human being, belonging to the oldest and most genuine, (indigenous) people on earth, who gave the concept of "God" to the world, but now this concept itself is about to change with the transformation of the Assyrians.
Getting back to the story, what does Assyria have to do with writing and style? Why Badal, an Assyrian, is the subject of a young writer's short story and what is significant in this choice? We have discussed the relationship of Assyria and Armenia through legends and history. On the other hand, let us see what Dr. Papazian has to say, "Assyria is associated with Babel, (the Gate of God) which in antiquity was considered the "Center of the Universe" and its legendary Tower of Babel was considered the center of knowledge and wisdom, as all the roads of the world lead to Assyria. The first reference then, leads us directly to the Book of Genesis, and two famous quotations. Then we are going to underline certain expressions and establish parallels between the biblical text and that of Saroyan's."
"First: 'And the whole world was one language and one speech…and the Lord said the people is one and they all have one language…..Go let us go down, and therefore confound their language.'"

"Second: 'Therefore is the name of it called Babel…because the Lord did there confound their language of the earth and from thence did the Lord scatter thus abroad the face of the earth.'"

"Astonishingly enough, as the above quotations will demonstrate, the young writer is very much taken by the problematic nature of language itself in order to find out his own language and consequently his own identity as a writer. Saroyan, in this story writes, " We grow-up and we learn the words of a language and we see the universe through all the languages……I want to speak a more universal language-the heart of man." Saroyan takes into consideration the specificity of each language: The English, the Armenian, and the Assyrian languages. Yet, he wants to speak a more "universal language.

The young writer is confronted by different languages, the universal and the particular. He has in mind different writers and the particular of each. The parallel between Saroyan and Assyria's myths, is the confounding of languages in the universal dimension of both the writer, Assyria, and the Assyrians, whose language was universal and is the root of all languages of the universe. This constant movement from the particular to the universal and vice-versa, is quite significant in terms of the "minorities" dimension of his work, especially when the young writer says, " I want to speak a universal language."
Dr. Papazian maintains, "In Saroyan terms, it means that he keeps his own minority's identity yet at the same time he has a universal outlook at the world." Hence, Saroyan wants to define the Assyrian language as UNIVERSAL, still spoken by Assyrians, the oldest people still alive, who formed the first civilization, and built the first city after the flood, (BAB EL-the Gate of God) out of which the first language and people scattered abroad, making the Assyrian identity and language universal and the "heart of man."
While Badal cuts Saroyan's hair he is expected to chit-chat with him. When Badal does not say anything, Saroyan begins to narrate again, as follows:
"A good barber never speaks, until he is spoken to, no matter how full his heart may be. So I asked Badal, are you Armenian? I am Armenian, we Armenians are a small people, and whenever we meet, it is an event!. "We are always looking around for someone to talk to in our language. Our most ambitious political party estimates that there are nearly two million of us living on the earth, but most of us don't think so. Most of us sit down and take a pencil and a piece of paper and we take one section of the world at a time and imagine how many Armenians at the most are likely to be living in that section and we put the highest number on the paper and then we go on to another section: India, Russia, Soviet Armenia, Egypt, Italy, Germany, France, America, South America, Australia, and so on, and after we add up our most hopeful figures, the total comes to something a little less than a million. Then we start to think how big our families are, how high our birthrate and how low our death rate (except in times of war when massacres increase the death rate), and we begin to imagine how rapidly we will increase if we are left alone a quarter of a century, and we feel pretty happy."
Saroyan directly intervenes in the course of the story to introduce the subject of massacre and death. He makes personal observations from an Armenian perspective, to elaborate on the way in which genocide affects the lives of ordinary people, and groups of people, whom, as a result of massacres, become minorities, scattered about the whole world, and this ties into the Biblical theme of "scattered abroad."
He continues by writing:
"We always leave out earthquakes, wars, massacres, famines, etc., and it is a mistake. I remember the Near East Relief drives in my home-town, ( Fresno). My uncle used to be our orator and he used to make a whole auditorium full of Armenians weep. He was an attorney and he was a great orator. Well, at first the trouble was war. Our people were being destroyed by the enemy. Those who hadn't been killed were homeless and they were starving, our own flesh and blood, my uncle said, and we all wept. And we gathered money and sent it to our people in the old country. Then after the war, when I was a bigger boy, we had another Near East Relief drive and my uncle stood on the stage of the Civic Auditorium of my home town, ( Fresno) and he said, "Thank God this time it is not the enemy, but an earthquake. God has made us suffer. We have worshipped Him through trial and tribulation, through suffering and disease and torture and horror and (my uncle began to weep, began to sob) through the madness of despair, and now he has done this thing, and still we praise him, still we worship Him. We do not understand the ways of God." And after the drive I went to my uncle and I said, "Did you mean what you said about God?" And he said, "that was oratory. We've got to raise money. What God? It is nonsense." "And when you cried?" I asked, and my uncle said, "That was real. I could not help it. I had to cry. Why, for God's sake, why must we go through all this Goddamn hell? What have we done to deserve all this torture? Man won't leave us alone. God won't leave us alone. Have we done something? Aren't we supposed to be pious people? What is our sin? I am disgusted with God. I am sick of man. The only reason I am willing to get up and talk is that I don't dare keep my mouth shut. I can't bear the thought of more of our people dying. Jesus Christ, have we done something?"
Saroyan, in this narration, is not only addressing the issue of genocide to the English-speaking world, but in his own way is asking the questions every "pious" person would ask when being massacred. "WHY"? By using the name Theodor, (God granted) he establishes a connection between God and the oldest people still alive, (i. e. Assyrians and Armenians) and at the same time reveals his disgust for a higher power that would grant monstrous rights to powerful individuals by "authorizing" them to become lynch mobs, going on a rampage to destroy "God's people." In other words, why would God grant such horrific notions to human beings, when the idea of "God" is to grant wisdom, knowledge, and creativity with which to build and civilize the world?
Saroyan is also searching for answers for his own father's death at a young age, especially since his father was a minister, who is supposed to be "pious" when doing God's work, and preaching God's "word," (another reference to language of God, and Assyria.) The obsession of Saroyan with language will be a recurring theme in his later works.
When he is finally finished narrating, Saroyan asks Badal again, "Are you an Armenian?"
Badal replies;
" No, I am an Assyrian ." Saroyan writes, " well, that's something. Of course, it was not as pleasing as if Badal was an Armenian, but it was something! They, the Assyrians are old too. They have noses like our noses, eyes like our eyes, and hearts like our hearts," describing the physical and geographical similarities. Of all the minorities established in the United States in the beginning of the 20 th century, the Assyrians were the closest to the Armenians. This is going back to historical relationships and the common heritage between the two people, in their collective consciousness, which made them "one."

"I am an Armenian ," Saroyan says, 'I used to know some Assyrian boys in my home town, Joseph Sargis, Nito Elia, Tony Saleh. Do you know any of them?"

"Joseph Sargis, I know him," said Badal. "The others I do not know. We lived in New York until five years ago, then we came out west to Turlock. Then we moved up to San Francisco."

"Nito Elia," I said, "is a Captain in the Salvation Army." (I don't want anyone to imagine that I am making anything up, or that I am trying to be funny.) "Tony Saleh," I said, "was killed eight years ago. He was riding a horse and he was thrown and the horse began to run. Tony couldn't get himself free, he was caught by a leg, and the horse ran around and around for a half-hour and then stopped, and when they went up to Tony he was dead. He was fourteen at the time. I used to go to school with him. Tony was a very clever boy, very good at arithmetic."
The names of the Assyrian characters chosen in this story, as well as the description of their life, their occupation, their interests, and their death are significant. The Assyrian reader will especially understand that these names are not mere coincidences, when we know Elia comes from the ancient Assyrian word for God, (EL). Therefore, Nito Elia is an Assyrian, whose name, means "God," and he is the son of the first people on earth to give civilization and "the word of God" to the world, thus giving humanity "salvation." He makes Nito Elia a captain of the Salvation Army, because the Assyrians established the first armies and conquered most of the world, but gave it all up to become the first group of people to accept Christianity, and it is their Christianity that causes their death and martyrdom, only to give the world "salvation."
Tony Saleh's name is also allegorical to the extent that Saleh is "to solve," which is why Saroyan describes Tony as a "clever boy, very good in arithmetic" referring to the Assyrian contributions of inventing mathematical knowledge and solving the universal issue of time and space. Saleh was also an Islamic preacher born nine generations after Noah. Saroyan has Tony Saleh die by a horse, a sacred animal for the Assyrians and the Arabs. These allegorical names and descriptions refer to ancient Assyrian inventions of horsemanship and mathematics, which the Islamic dynasties succeeding the Assyrians, carried forth and perfected, and Saroyan uses these inventions to document the contributions Assyrians made to civilization, to juxtapose the "Barbaric" notions with which the West characterizes the Middle East. This is Saroyan's spontaneous reflection on the way in which these ancient inventors and mathematical geniuses of Assyria being systematically destroyed by the very civilization to which they give life.
The name Joseph Sargis also has Biblical connotations, as Joseph is supposedly the father of Jesus, and Sargis is a commonly shared saint between the Armenians and Assyrians. Naush Boghosian writes, " St. Sargis Day is celebrated 63 days before Easter, on a Saturday falling sometime between January 18 and February 23. Popular and widely anticipated in Armenia and Middle Eastern countries, the Armenians celebrate the feast day of St. Sargis, the patron saint of young love, so that unmarried Armenian women will eat a piece of salty bread this night, ideally after fasting all day, in the hope of dreaming about their future husband. Tradition says the man who brings them water in the dream will be the man they marry. These types of marriage traditions are prevalent in other cultures in different forms. Assyrians, for example, celebrate a variation of St. Sargis, where the dreams of unmarried women are believed to be prophetic."
Saroyan uses these names to reflect on lost civilizations, relationships, friendships, loss of childhood and childhood friends, as well as the loss of growth, love, marriage and children; and all the other elements which make up humanity's hopes and dreams, which are lost in death and destruction.
Saroyan writes, "We began to talk about the Assyrian language and the Armenian language, about the old world, conditions over there, and so on. I was getting a fifteen-cent haircut and I was doing my best to learn something at the same time to acquire some new truth, some new appreciation of the wonder of life, the dignity of man. (Man has great dignity, do not imagine that be has not.)
Saroyan's remarks about dignity of man is a moral comment on Badal's dignity as a "good" Assyrian whose ancestors gave so much to the world but now homeless and nation-less, reduced to being the "barbarian's" apprentice in the West.
Badal says to Saroyan, "I cannot read Assyrian. I was born in the old country, but I want to get over it." Saroyan writes, "He sounded tired, not physically but spiritually." Saroyan attempts to link this spiritual tiredness to something much more sinister when he asks Badal, "Why?" I said. "Why do you want to get over it?"
"Well," he laughed , (meaning Badal) "simply because everything is washed up over there." Saroyan writes, "I am repeating his words precisely, putting in nothing of my own. " Badal continues, "We were a great people once, but that was yesterday, the day before yesterday. Now we are a topic in ancient history. We had a great civilization. They're still admiring it. Now I am in America learning to cut hair. We're washed up as a race, we're through, it's all over, why should I learn to read the language? We have no writers, we have no news--well, there is a little news: once in a while the English encourage the Arabs to massacre us, that is all. It is an old story, we know all about it. The news comes to us through the Associated Press, anyway."
Dr. Papazian writes, "Thus the Assyrian language, as the essential element for the preservation of the Assyrian identity, and all of humanity, is discarded by Badal, and he retreats and wants to get over it. In other words, what's worth learning the language if Assyria does not exist as a real state, or that the world is trying to wipe its own heritage"?
Saroyan writes, "These remarks were painful to me as an Armenian. I had always felt badly about my own people being destroyed. I had never heard an Assyrian speaking in English about such things. I felt great love for this young fellow. Don't get me wrong. There is a tendency these days to think in terms of pansies whenever a man says that he has affection for man. I think now that I have affection for all people, even for the enemies of Armenia, whom I have so tactfully not named. Everyone knows who they are. I have nothing against any of them because I think of them as one man living one life at a time, and I know, I am positive, that one man at a time is incapable of the monstrosities performed by mobs. My objection is to mobs only."
Saroyan continues, "Well, " I said, "it is much the same with us. We, too, are old. We still have our church. We still have a few writers, Aharonian, Isahakian, a few others, but it is much the same."
"Yes," said the barber, "I know. We went in for the wrong things. We went in for the simple things, peace and quiet and families. We didn't go in for machinery and conquest and militarism. We didn't go in for diplomacy and deceit and the invention of machine guns and poison gases. Well, there is no use being disappointed. We had our day, I suppose."
Saroyan says to Badal, "We are hopeful. There is no Armenian living who does not still dream of an independent Armenia."
"Dream?" said Badal. "Well, that is something. Assyrians cannot even dream any more. Why, do you know how many of us are left on earth?"
"Two or three million," I suggested.
"Seventy thousand," said Badal. "That is all. Seventy thousand Assyrians in the world, and the Arabs are still killing us. 'They killed seventy of us in a little uprising last month. There was a small paragraph in the paper. Seventy more of us destroyed. We'll be wiped out before long. My brother is married to an American girl and he has a son. There is no more hope. We are trying to forget Assyria. My father still reads a paper that comes from New York, but he is an old man. He will be dead soon."
Then his voice changed, he ceased speaking as an Assyrian and began to speak as a barber. "Have I taken enough off the top?" he asked.
At first reading, this exchange between Badal and Saroyan seems to be all about death and destruction of the human spirit, of the dignity of man, of the hopes and dreams of Mankind, of the ways, means, and methods of peoples and their cultures being attacked and destroyed systematically by weapons of mass-destruction, by the powerful nations. However, the astute reader will realize that Saroyan was actually attempting to document the second Assyrian Genocide, which is known as the Simele Massacre in August of 1933, where thousands of Assyrians were killed in their own homeland. This is Saroyan's tribute to all the Assyrians who were slaughtered by the Iraqi army, under the watchful eye of the British government, marching into simele and six other Assyrian villages in northern Iraq, and using a Kurdish general, (Bakir Siddqi) proceeded to massacre thousands of innocent Assyrian men, women, and children. This was the straw that broke the Assyrian back. Shortly after that massacre, the Assyrian leader, Mar Shimmon was exiled from Iraq to Cypress, and this is how England neutralized the last Assyrian resistance and attempted to stamp out the eternal Assyrian dream of establishing an independent Assyrian state. When Saroyan makes Badal to say, "we have no news. Well, there is some news, once in a while the English encourage the Arabs to massacre us " he is referring to the news blackout by the Iraqi government, where the Iraqi newspapers were forbidden to write about the Simele massacre. If that young Lebanese journalist had not escaped out of Iraq and called the story to his editor in Beirut, the world would have never known about the Assyrian genocide in Simele, in August of 1933.
Today, the Assyrians are still being massacred and displaced, their lands confiscated, their homeland turned into Kurdistan (with the help of the ENGLISH, once more). The KRG, as we write this, is attempting to ban the Assyrian language in the Kurdish-controlled regions of Assyria, our artifacts looted by the powerful nations, in the hopes of destroying the identity of the last Assyrians remaining in Assyria. Assyria is once more up for grabs. Our churches bombed, Assyrian neighborhoods once more surrounded by Islamic extremists who are trying to impose a fatwa, where the Assyrians would have to pay taxation in exchange for their life. It is still the same story as it was in 1933. The English are back in Iraq dividing our homeland to conquer it, encouraging Iraq's Muslim extremists to massacre us, except today, while threatening the Christian population, the Iraqis are fighting their occupation with their own lives, as the world watches it on television, hears it on radio, reads it on the internet and newspapers, and still NO ONE cares!
Saroyan describes Badal as tired, "spiritually," not "physically" because Badal can no longer fight for his life, his homeland, his rights, his existence, as he is now in exile. He is disconnected from all that he once was, and is now in America changing and learning to cut hair, (cutting himself off from his own ancient wisdom and heritage) and cut-off from his own homeland, his identity, his culture, his language, which is why he says, "I cannot read the Assyrian language," and wants to "get over Assyria." Those that are massacred and displaced cannot possibly care about their language if their first priority is safety and survival.
Today, Assyrians have fled to the West by the millions, where we now have writers, newspapers, magazines and books, but no Assyrian schools. One may wonder why that is after nearly one hundred years of living in the Diaspora? The answer is simple: Genocide and displacement cause change, (Badal). This change is overwhelming to massacred and exiled people, to the extent that it would take decades to get "over it." In the West, Assyrian survivors of genocide and destruction are forced to not only learn a new morality and philosophy, but a new language, as well, by which they can survive. This is why Saroyan writes, "These remarks were painful to me as an Armenian. I had always felt badly about my own people being destroyed. I had never heard an Assyrian speaking in "English" about such things." Who can speak of such things in "English" unless they know how to speak English FIRST? The irony of these remarks is that by the time we learn to speak ENGLISH, we forget Assyria! Moreover, if Assyrians are in the exclusive business of being captains in the "Salvation Army," we will have no time to build schools and learn the language.
Saroyan uses the word English twice purposely to identify Assyria's enemy, and thus establish the masters of yesterday's and today's Assyria.
Dr. Papazian writes, "This threat of assimilation and loss of national identity as Badal says, "we'll be wiped out before long………..We are trying to forget Assyria" is not a strange feeling for every Armenian alive. This feeling of "loss" has a close relationship to the author. This tragic sentiment of "loss" is not independent of the loss of language itself. Badal, although was born in the old country, doesn't read and is not willing any more to learn the Assyrian language, "simply because everything is washed-up over there……Now we are a topic in ancient history."
Saroyan ends the story by the following lines, "I am thinking of Theodore Badal, himself seventy thousand Assyrians and seventy million Assyrians, himself Assyria and Man, standing in a barber shop, in San Francisco, in 1933 and being still himself, the whole race."
Dr. Papazian writes, "We have a good number of figures here, yet there is one that is constant, and it is the number SEVEN. The title of the story is Seventy Thousand Assyrians, after a real event where genocide was wiping out seven Assyrian villages at one time . Saroyan makes Badal himself stand for seventy million Assyrians. It is appropriate to observe that the number SEVEN is a Biblical number. God, after accomplishing his work of creating heaven and earth, rests on the seventh day. In Biblical terms, seven and creation are synonymous."
The Assyrians, like any people, are God's creation, and it is the creation of God that is fragile, susceptible to genocides, and therefore on the brink of extinction. In Genesis we read, "And the ark rested in the seventh month, on the seventeenth day of the month upon the mountains of Ararat." Saroyan takes us back to our beginnings, through God's design of the "arc," where mankind is delivered to earth, after a wave of extinction. We have already mentioned that Theodor means "God granted." We are thus in the realm of myths, where God and men interchange roles; and the limit between the real and allegorical is but subtle. Dr. Papapzian writes, "We are in history, past and present, interweaved, all concentrated in one single magical word: ASSYRIA, seen through Badal's deep suffering, "a young man lamenting bitterly the course of history ." It is to be noted that Badal is not conceived outside of history. In the past, ancient Assyria participated as an acting force in history itself, but now only a topic in ancient history. Furthermore, that a member of this nation of great past, simply trying to be a barber, in America, is a contrast between historical destiny and the individual."
"Saroyan transcends reality. He goes from a particular language to a universal one, "the heart of man" and from one particular Assyrian, (Badal) Saroyan creates seventy million Assyrians. Dr. Papazian continues, "By multiplying, Badal becomes the concept of MAN himself. The idea here, is that Assyrians have no national territory, but through Badal, Saroyan gives them a universal dimension. "The race of man, the part of man, of Assyria as much as of England, that cannot be destroyed, that part that massacres cannot destroy." That is why Badal stands for seventy million Assyrians, and man himself.""
"Assyria is the meeting point between God, the confounding of languages and different races, and since Theodorus means God-granted, then God is eternal, so is Badal, and consequently so is Assyria, as the concept of man."
In this short story, in spite of Badal's personal disappointment and surely in reaction to that, Saroyan makes him stand for the indestructibility of the Assyrians and Man; "that which neither massacres, nor famine, nor earthquakes cannot destroy. " This theme recurs in all of Saroyan's work, as he writes in another short story, "I should like to see any power of the world destroy this race."
Dr. Papazian notes, "In Seventy thousand Assyrians, the narration has an intuitive sense of history. In the text, the writer tells a story within a story." Therefore, the story of Theodor Badal is the story of MAN.
ARE YOU COVERED?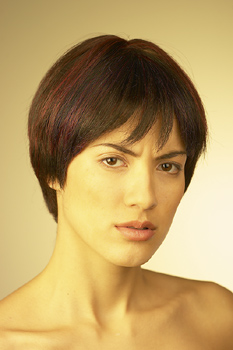 ATO INSURANCE
Click Photo For More Information
Auto

|

Homeowners

|

Business

|

Health

|

Life
Saroyan has made his point, thus ending his story by writing, "The rest of the story is pointless. I said so long to the young Assyrian and left the shop. I walked across town, four miles, to my room on Carl Street. I thought about the whole business of Assyria and this Assyrian, Theodore Badal, learning to be a barber, the sadness of his voice, the hopelessness of his attitude. This was months ago, in August, but ever since I have been thinking about Assyria, and I have been wanting to say something about Theodore Badal, a son of an ancient race, himself youthful and alert, yet hopeless. Seventy thousand Assyrians, a mere seventy thousand of that great people, and all the others quiet in death and all the greatness crumbled and ignored, and a young man in America learning to be a barber, and a young man lamenting bitterly the course of history. "Why don't I make up plots and write beautiful love stories that can be made into motion pictures? Why don't I let these unimportant and boring matters go hang? Why don't I try to please the American reading public? "Well, I am an Armenian. Michael Arlen is an Armenian, too. He is pleasing the public I have great admiration for him and I think he has perfected a very fine style or writing and all that, but I don't want to write about the people he likes to write about. Those people were dead to begin with. You take Iowa, (the young boy in this story) and the Japanese boy, (also in this story) and Theodore Badal, the Assyrian; well, they may go down physically, like Iowa, to death, or spiritually, like Badal, to death, but they are of the stuff that is eternal in man and it is this stuff that interests me. You don't find them in bright places, making witty remarks about sex and trivial remarks about art. You find them where I found them, and they will be there forever, the race of man, the part of man, of Assyria as much as of England, that cannot be destroyed, the part that earthquake and war and famine and madness and everything else cannot destroy. This work is in tribute to Iowa, to Japan, to Assyria, to Armenia, to the race of man everywhere, to the dignity of that race, the brotherhood of things alive. I am not expecting Paramount Pictures to film this work. I am thinking of seventy thousand Assyrians, one at a time, alive, a great race. I am thinking of Theodore Badal, himself seventy thousand Assyrians and seventy million Assyrians, himself Assyria, and man, standing in a barber's shop, in San Francisco, in 1933, and being, still, himself, the whole race."
The story of Assyria being the story of man should give us pause. What has MAN become? The race of man is now the nuclear race, a race towards the destruction of history, civilization, dignity, the death and starvation of children everywhere. Nothing much has changed since Saroyan wrote this story. The ENGLISH are still at the helm, plotting and planning man's destiny through the relentless power of the multinational corporations and their multinational forces, strangling humanity into submission, using terror, poison gases, chemical weapons and other weapons of mass-destruction to secure their "interests." We must ask the million-dollar question: WHAT are their interests and how are they different than the interests of the rest of the world? These powerful forces have no interest in democracy, only in siphoning our oil, looting our treasures, installing new dictators, such as the Kurds to replace Saddam, and creating death squads and mass-graves in our homeland. "It's an old story. We know all about it."
Assyrians, in the meantime have not learned a thing from history. They are still being used by the English, (to fight, to translate, to run agencies and arms deals for the Power Elite) and still doing the Imperialist bidding. Since their last massacre in 1933, the Assyrian population in Iraq had increased to nearly 2 million in the last 7 decades. However, with the recent war on Iraq and attack on Islam, the Assyrians are once again, caught in the middle of a war waged by the ENGLISH, and Kamal Attaturk has been replaced with Donald Rumsfeld and his cohorts, Cheney, Bush, and Wolfowitz.
Today, once again, less than 70,000 Assyrians remain in Iraq, and more than one million of them have left the country to become refugees in Jordan and Syria, starving and homeless, while their brethrens in the Diaspora argue over which of their religious leaders is more of a Theodorus, "God-Granted." Most Assyrians are still in the Salvation Army business, trying to save souls, instead of Assyria. Today, Assyria's own sons are the top commanders of the most powerful Salvation Army in the world, the Vatican, waging its war of TERROR on Assyria, and Man.
Today, as I write this, on May 1, 2007, Assyrians are racing to build bigger, more lavish churches, but not ONE Assyrian school on their agenda, so why should Theodor Badal learn the Assyrian language?
Saroyan's Seventy Thousand Assyrians is not only poignant and profound, but still fresh, still relevant to the state that Assyria is in today.
William Saroyan was criticized by the Armenian community for calling this story by the title he gave it, instead of Seventy Thousand Armenians. Saroyan answers them by writing, "I suppose I goofed by calling us Assyrians, but not really, because in a sense, everyone in the world is an Assyrian, once a great race, now all but extinct."
It is interesting that Saroyan, an Armenian, would make "everyone in the world" an Assyrian, but some of Assyria's own sons, in particular, some so-called "educated" Assyrians, trained by the CIA, maintain, "The modern Assyrians are not the descendants of the ancient Assyrians." Perhaps that is why Assyria's enemies, the "English" just rewarded one of these "learned" men with a "college" of his own.
Saroyan, in his book, Obituaries, wrote, "My work is writing, but my real work is being." Will Assyrians learn the business of being, and get out of the Salvation Army business?
---
Notes
Dr. Hagop Papazian PHD, is a philosopher in Paris, France. He is an Armenian from Boorj Hamoud, Lebanon, where he earned his Bachelors of Arts and Masters degree in comparative Literature from the American University in Beirut. He wrote his PHD dissertation on William Saroyan's Seventy Thousand Assyrians at Sorbonne University in Paris, France, in 1984. He is one of the two world experts on William Saroyan.
I first introduced Dr. Hagop Papazian to Assyria in 1999, when I presented his doctorate thesis on AssyriaSat... I am happy to see that since then, the internet is full of Assyrian websites that have posted the story of Seventy Thousand Assyrians.
Bibliography
1-A Biography of William Saroyan, A Daring Young Man. John Leggett and Alfred A. Knopf, New York, 2002.
2-Why Does A Writer Write? Saturday Review, February 25, 1965.
3-The Daring Young Man on the Flying Trapeze-William Saroyan-A Zephyr Book-The Continental Book Company, London, 1948.
4-The Holy Bible, Genesis, 11: 1-9, and 8:4
5-Inhale and Exhale-William Saroyan-Random House, New York, 1936.
6-Assyria and Assyrians in William Saroyan's Work-Dr. Hagop Papazian, PHD. Paris, France, 1984.
7- Naush Boghosian-The Feast of St. Sargis.
Assyrian Levies

The following speech was made on 8 May 2007 in the first sitting of the NSW Parliament after the recent elections.
The Honorable David Clarke
The New South Wales Parliament
Australia
The commemoration of Anzac Day on 25 April each year is a special time in the life of the Australian nation. It is the day when we commemorate, honour and pay homage to the bravery and sacrifice of those Australians who have fought in wars to protect our nation's freedom and way of life. It is also a time when we remember and honour our allies in these conflicts. Here in Sydney and elsewhere, contingents of allied ex-servicemen and ex-service women, including the British, Americans, New Zealanders, French and others, march side by side with Australian ex-servicemen and ex-service women. Among those who march each year in Sydney on Anzac Day, and who again marched this year as part of the allied contingent, were the Assyrians, under the banner of the Assyrian Levies Association. Indeed, the Assyrian-Australian community treats Anzac Day with a special and praiseworthy reverence because in both the Second World War and the First World War Assyrian troops fought alongside Australian troops.
On our recent Anzac Day I was deeply honoured to have attended a special commemoration organised by the Assyrian-Australian community in St Hurmizd's Assyrian Cathedral and the community's cultural centre, the Edessa Auditorium at Fairfield. This is the occasion each year when the Assyrian community remembers all allied service personnel, especially the Assyrians who served with the allies.
While the Assyrian community worldwide is not a large group, the history of the Assyrian nation goes back thousands of years. In fact, it recently celebrated its 6,757th New Year. The Assyrians are noted in history for many things: They constituted one of the greatest empires of the ancient world; they were builders of great cities like Nineveh and Babylon; they were pioneers in science, astronomy and medicine; they were builders of some of the world's first universities; and they have the distinction of being the first nation to convert to Christianity. Their language is the language spoken by our Lord Jesus Christ.
Because they were our allies in two world wars, the Assyrians have a special bond with Australia. What a great bond that is—Australia, one of the youngest nations of the world, was allied in both world wars with Assyria, one of the oldest nations of the world. Australian troops are renowned for their fighting qualities, as symbolised by Gallipoli, Tobruk and the Kokoda Track. Assyrian troops are also renowned for their fighting qualities, as symbolised by their efforts in the Middle East and southern Europe. As I have said, this bond goes back to the days of the First World War, when the Assyrians fought with such tenacity and valour in the Mesopotamia region. For the first few years of that war they scored a series of stunning victories over the Turks, and in so doing won the admiration and respect of Britain, Australia and others. However, after the collapse of Russia and her withdrawal from the war, events changed dramatically, and for the worse. The Assyrians, now fully exposed to the Turks, found that they were on their own and greatly outnumbered. They paid a horrifying price for their loyalty to the allied cause. The Turks unleashed a campaign of unparalleled genocide against the Assyrian population, annihilating some two-thirds of its number. In percentage terms, it was probably the greatest genocide against any people in recorded history.
Following the Second World War the British, in admiration of the Assyrians' fighting skills, created what has become known in military history as the Assyrian Levies. In the years leading up to the Second World War, the Assyrian Levies played a significant role as part of British forces in maintaining peace in the Mesopotamia region. With the coming of the Second World War, the Assyrians wrote a new chapter in their military heritage. They served as parachutists attached to the Royal Marine Commandos, and in their own Assyrian Levies formations saw active service in Italy, Albania, Greece, Cyprus, Lebanon and Palestine. History acknowledges that they significantly assisted in defeating Axis domination of the Middle East.
So tonight I pay tribute to the fighting men and women of the Assyrian nation who over the past 100-odd years have stood shoulder to shoulder with Australia and other free nations in the defence of freedom. I pay tribute to the Australian Assyrian Levies Association and its achievements. I pay special tribute to the president of the association, Gabriel Kiwarkis, who has done so much to document the proud record of the Assyrian Levies. Both the Australian nation and the Assyrian nation worldwide can take great pride in his achievement in documenting the alliance between Australians and Assyrians encompassing the two world wars. Mr Kiwarkis has been tireless in his efforts and is highly regarded by the Returned Services League of Australia.
I also acknowledge the good work of the vice president of the Assyrian Levies Association, Paul Azzo, and Zaya Toma, who leads the Assyrian Levies Youth Section. As representatives of the new generation of Assyrian-Australians they epitomise the good qualities inherent in both peoples. In modern times the Assyrian people have faced perilous and difficult times. Their support of the allied effort in the First World War brought annihilation of a major portion of their population. They have also suffered persecution at the hands of Saddam Hussein and even now they suffer persecution at the hands of Islamist extremists in Iraq. It is a miracle of the ages that they continue to survive. I am greatly moved by the reverence and importance that the Assyrian-Australian community affords to Anzac Day and I am greatly inspired by the efforts of Assyrian forces in time of war. I am greatly moved that after so many years both Assyrians and Australians ensure that their fallen comrades are not forgotten. Lest we forget.