Gen. Boris Ivanov Remains in Georgian Jail;
Russian-Georgian Tensions Rise
Nearly four months after the arrest of Mr. Boris Ivanov by the authorities in the Republic of Georgia the attention of the Assyrian and international observers and human rights groups is more than ever focused on the government of Georgia's human rights track and treatment of its minorities.
On 27 July 2006 a group of armed Georgian Special Police Force officers broke into the house of General Boris Ivanov and arrested him without presenting any arrest warrant. Eyewitnesses claim that a small bag of unknown substance was placed in Mr. Ivanov's pocket before he was charged with possession of abused substances.
Shortly after the Assyrian National Convention in Chicago where he was a guest speaker, the renown Assyrian investigative journalist, Nuri Kino, went to Georgia to learn more about Gen. Ivanov's arrest. His concluded that the authorities had falsely accused Gen. Ivanov and that there were no conclusive evidence present for his arrest.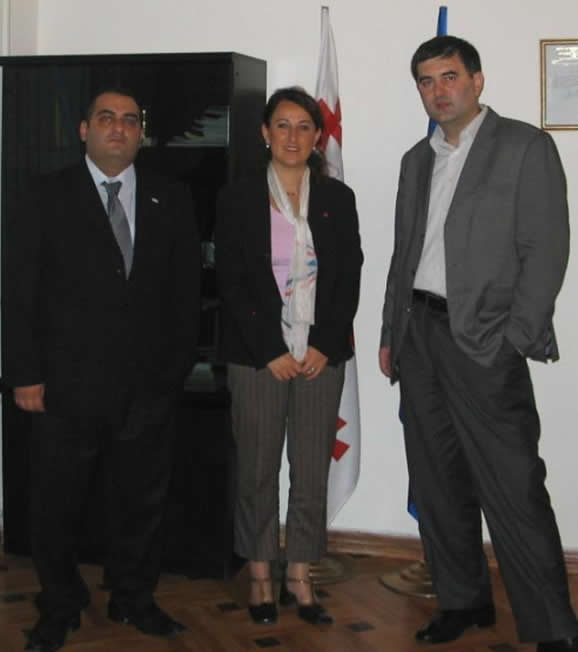 Ms. Attiya Gamri Beth Arsan, Mr. Sozar Subari – Ombudsman (right) and Mr. David Adamov of the Assyrian International Congress of Georgia at the office of Ombudsman of Georgia.
At the invitation of the Assyrian International Congress of Georgia, on 21 October Assyrian-Dutch politician and human rights activist, Ms. Attiya Gamri Beth Arsan traveled to Georgia and investigated the arrest. Ms. Gamri met with the family of the General, his lawyer and the members of the Assyrian International Congress of Georgia.
She also met the Chairperson of the Committee for Human Rights and Civil Integration, Mrs. Elene Tevdoradze; Public Defender of Georgia, Mr. Sozar Subari and the representative of the Amnesty International in Georgia. She also contacted the Office of the General Prosecutor of Georgia.
At press time neither Ms. Gamri Beth Arsan nor the family of General Ivanov are told the exact reason for his arrest or given the official statement of charges against him.
General Ivanov's attorney was unable to secure a personal visit for Ms. Gamri Beth Arsan with the accused in prison.
On 30 October Ms. Gamri Beth Arsan was interviewed by a Georgian weekly English speaking newspaper, "Georgian Times". In her interview Ms. Attiya commented that "the investigators have made several mistakes – none of them ever talked to eyewitnesses or read their reports". Her preliminary conclusion is that the Ivanov's arrest was a big misunderstanding based on wrong accusations.
Ms. Gamri Beth Arsan also noted that: "If after my visit there is no solution, we will start a huge campaign in Europe. We have almost one and a half million Assyrians all over the world who follow this issue because they all know and respect this person."
Since 1991 Gen. Ivanov has been a distinguished honorary member of the Assyrian Universal Alliance. He is also a member of the Assyrian National Council of Illinois. Gen. Ivanov was the founder of the Assyrian International Congress of Georgia and for many years he was the President of this very well known Assyrian Organization, which is now actively working toward his release.
General Boris Emmanuel Ivanov was born on 14 October 14 1943. He was born and raised in Tbilisi, Georgia. His father, Emmanuel Ivanov, was born in 1923 in Tbilisi. His father's side of the family came from Iran. Boris's mother, Sara Ivanova, was born in Tbilisi in 1925; her parents were from Turkey. Boris has two sisters and two brothers. One brother passed away last year at the age of 59. Boris is widowed; his wife died last year as a result of cancer. Gen. Ivanov has two daughters, one son and two grandchildren.
After finishing high school, Boris Ivanov entered the Police academy. He began his professional career as a criminal police officer. Then he became a chief of criminal police of a district in Tbilisi. Later he was promoted to the chief of police of the city of Tbilisi. After many courageous operations and years of hard work Boris Ivanov was given the title of the general in the military police.
Boris also worked at the Department of Internal Affairs of Georgia. One of his tasks was to uncover the kidnappers' ring that were taking hostages and demanding ransom for their release. The kidnappers were members of the Georgian military forces. They were caught and disarmed. After the criminals were arrested, the wrongfully accused and imprisoned were released. After this event Boris's popularity increased and he became a prototype of one of the main characters of the novel There is No Way Back, written by a Russian novelist. General Ivanov was publicly referred to as a hero of the Georgian people.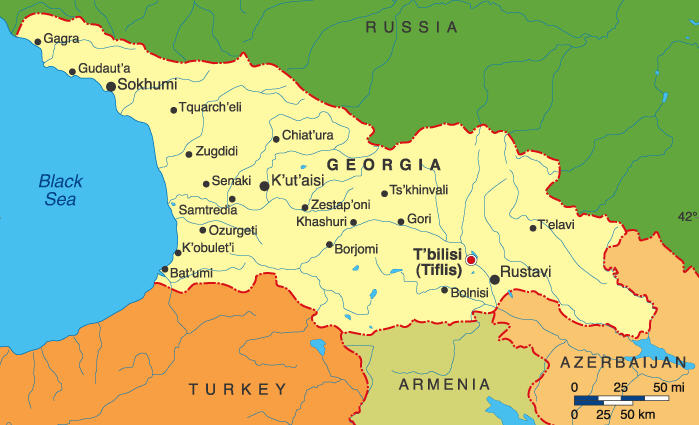 Georgia declared independence from the Soviet Union on 9 April 1991, under the rule of the former Soviet dissident Zviad Gamsakhurdia. In December the Georgian National Guard, under the command of Tengiz Kitovani, laid siege to the offices of Gamsakhurdia's government in Tbilisi. After weeks of stalemate, he was forced to resign in January 1992. He was replaced as president by Eduard Shevardnadze, the former Soviet foreign minister under Mikhael Gorbechev and architect of the disintegration of the Soviet Union.
Shortly after Gen. Ivanov was was transferred to Georgia's Department of Defense, where he was promoted to the Chief of Military Police of Georgia and became a General.
On 21 February 1992, Georgia's ruling Military Council abolished the Soviet-era constitution and restored the 1921 Constitution of the Democratic Republic of Georgia.
The regional government of the Abkhaz region of Georgia on 23 July 1992 declared secession from Georgia. The Georgian government accused Gamsakhurdia supporters of kidnapping Georgia's interior minister and holding him captive in Abkhazia.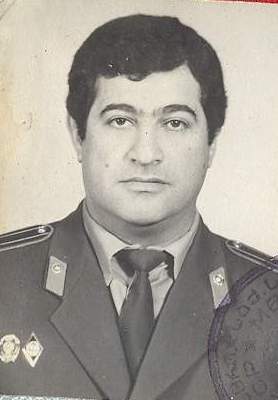 A photo of Gen. Ivanov during his military service in the Georgian forces.
The Georgian government dispatched 3,000 troops to the region. Gen. Ivanov was commanded the Georgian forces to restore order. Heavy fighting between Georgian forces and Abkhazian militia broke out in and around Sukhumi - the capital of the region. After about a week's fighting and many casualties on both sides, Georgian government forces managed to take control of most of Abkhazia, and closed down the regional parliament. During the war with Abkhazia Gen. Ivanov was in charge of many military operations. He was one of the last Georgian officers who left Abkhazia. He stayed with his soldiers and walked back through the Kodory Canyon.
Russian forces reportedly sided with the secessionsts. Shevardnadze's government accused Russia of giving covert military support to the rebels with the aim of "detaching from Georgia its native territory and the Georgia-Russian frontier land". The year 1992 ended with the rebels in control of much of Abkhazia northwest of Sukhumi.
In July 1993 the Abkhaz separatist militias launched an abortive attack on Georgian-held Sukhumi. The capital was surrounded and heavily shelled, with Shevardnadze himself trapped in the city. After ten days of heavy fighting, Sukhumi fell on 27 September, 1993. Eduard Shevardnadze narrowly escaped death.
The separatist forces quickly overran the rest of Abkhazia; it is estimated that between 10,000-30,000 ethnic Georgians and 3,000 ethnic Abkhaz may have perished — and some 250,000-300,000 people were forced into exile. As the result of this conflict, the former Soviet republic of Georgia lost control over its provinces of South Ossetia and Abkhazia - roughly a fifth of its territory - in separatist wars in the 1990s. South Ossetia has just voted for independence.
The United States and European Union recognize Abkhazia as an integral part of Georgia, while the Abkhaz separatist government consider Abkhazia a sovereign country. Russia still maintains a strong political and military influence over the separatist rule in Abkhazia. President Bush firmly supports Georgia's pro-Western president, while Russia is hostile. Moscow doesn't recognize the breakaway regions as independent, but is friendly to them, and there are fears that any conflict could draw in Russian troops.
A few individuals in the Georgian government during this time were involved in the illegal shipment of arms to other countries and Georgian regions.
Gen. Ivanov tried to prevent such illegal activities and in return was accosted by enemies in the government who accused him of other wrongdoings in return. Gen. Ivanov was able to quickly clear his name and remove the charges.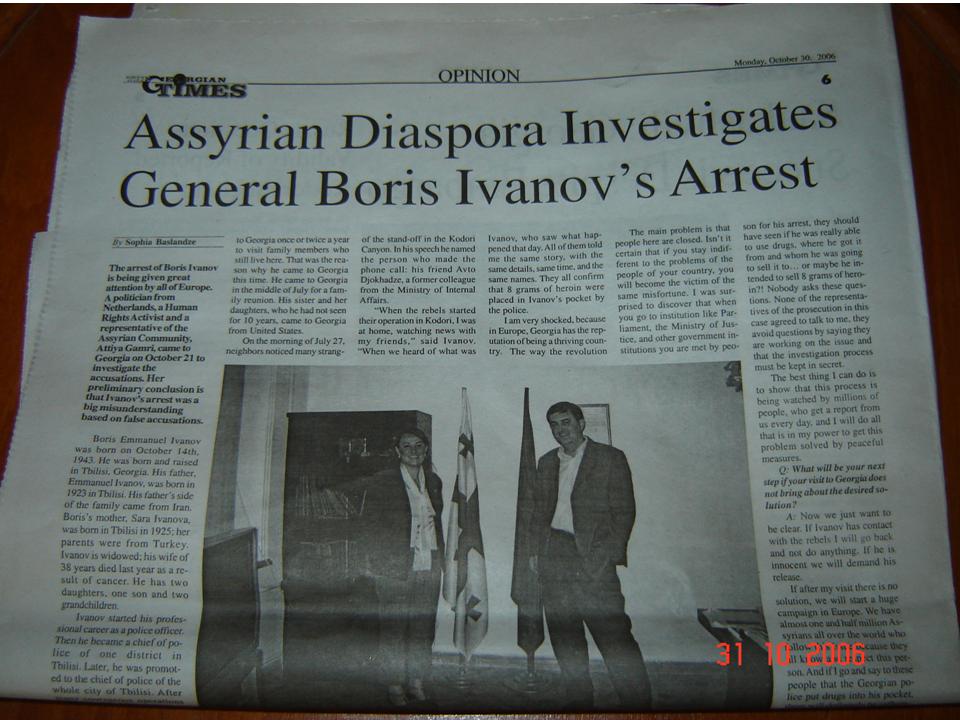 An article about Gen. Ivanov's arrest appeared in an October issue of the Georgia Times.
In 1995 Gen. Ivanov moved his family to Moscow. He worked as a Chief of Police of the north-eastern district of Moscow and later as Prosecutor. Two years later Gen. Ivanov retired as his health began to deteriorate. He was diagnosed with diabetes and hypertension.
In Moscow he attended a press conference conducted by Mr. Giorgadze, a former Chief of KGB in Georgia. A telephone call was also made from his office to Mr. Emzar Kvitsiani, who at the time was in charge of the stand off in Kodory Canyon in Abkhazia. Gen. Ivanov claims that the phone call was made by a friend, Avto Djokhadze, a former colleague from the Ministry of Internal Affairs. not himself. "When the rebels started their operation in Kodori, I was at home, watching news with my friends. When we heard of what was going on in Kodori, my friend called Emzar Kviciani using my phone. Even though the phone call was made, it never went through," says Boris Ivanov.
In September of this year the government in Tbilisi detained four Russian military officials on charges of spying. The Kremlin responded with economic sanctions and by severing rail and air links. President Vladimir Putin declared that the government would tighten migration laws to "protect the interest of Russian manufacturers and Russia's native population."
Russian authorities then began a sweeping campaign against ethnic Georgians. Hundreds have been deported, and Moscow schools were asked to produce lists of students with Georgian last names to local police forces.
Police stepped up document checks and temporarily closed Georgian-owned casinos and restaurants. An estimated 1 million ethnic Georgians reside and work legally in Russia, mainly in Moscow, where they have lived for most of their lives. Among these is General Ivanov.
On Nov. 2, Russian energy monopoly Gazprom announced it would more than double the price of gas to Georgia.
Boris traveled to Georgia every year to visit his father and the rest of his family. It was during his last visit to Georgia in July for a family reunion - amidst the diplomatic chaos between Russia and Georgia- when his sister and her daughters whom he had not seen for 10 years had also come from the United States, that General Ivanov was arrested by the Georgian authorities.
Three months after the arrest of Gen. Ivanov in Georgia, on 18 October, the Abkhazian parliament passed a resolution, calling upon Russia, international organizations, and the rest of the international community to recognize Abkhazian independence, claiming that the region possesses all the properties of an independent state.
Last Thursday, in an unusual move not required by protocol, President Putin and his wife met President Bush and his wife, while Air Force One (Presidential Aircraft) stopped briefly in Moscow for refueling en route to Asia for the Asia Pacific Economic Conference. Russia's ongoing diplomatic dispute with the former Soviet Republic of Georgia was one of the many issued discussed.
Whether the arrest of Gen. Ivanov is tied to the secessionist movement in Ossetia and Abkhazia, or a revenge act by Tbilisi against former Georgian officials living in Russia remains a mystery. Yet the international human rights observers and Assyrian officials continue to express their outrage at the wrongful arrest of General Boris Ivanov and urge all to contact the Georgian embassies around the world and demand the immediate release of Gen. Ivanov.
---
The Georgian Times interview with Ms. Attiya Tunc-Gamri
21 October 2006
Q: What kind of conclusions are you able to draw, based on the first results of your investigation?
Assyrian Congress in Georgia invited me to come and investigate the problems of General Boris Ivanov. I have been working for almost 10 years as a Human Rights Activist, due to my official responsibilities I have been to many countries to make research on many political prisoners.
For this case, I started my investigations by speaking with lawyers, including Helena Tevdoradze, at Amnesty International. None of them could give me a reason why this man was arrested.
I could see that the investigators of the case made lots of rude mistakes - none of them ever talked to the eye witnesses or read their reports.
I spoke with almost 20 people, neighbors of Boris Ivanov, who saw what happened that day. All of them told me the same story, with the same details, time, and the same names. They all confirm that 8 grams of heroine was placed in Ivanov's pocket by the police.
I am very shocked, because in Europe, Georgia has a reputation of a thriving country, the way the revolution happened here seems to be an indicator democratic tendencies. But now I see that people here are afraid to stand for the truth. They prefer to passively agree that "these things happen", and that there is little they can do about any kind of injustice.
According to the other side, Ivanov was arrested because he had a contact with political rebels. If that was a justified reason for his arrest, I would only have respect for the law in Georgia and, would not have come here for this case. But I cannot believe that that can be true. It is highly improbable that Ivanov would get in contact with rebels when his whole family was in Georgia. This is the person who served Georgia all his life. He loved this country and would never do anything to damage it. I think there must be some kind of miscommunication. The prosecutor doesn't have any solid evidence or proof to show the court, and I believe Ivanov will be set free and leave Georgia, maybe forever.
Q: What do you estimate are your chances to influence the process?
I don't think my chances to influence the process will be very good if nobody is willing to oppose the oppression. The main problem is that people here are closed. Isn't it definite that if you stay indifferent to the problems of the people of your country, you will be the victim of the same misfortune? I was surprised to discover that when you go to institution like Parliament, the Ministry of Justice, and other government institutions you are met by people at reception, who are always unfriendly and aggressive. I really think Georgia is a beautiful country. Its history is very rich and interesting. I admire that though you were under the reign of enemies, had Persians and Turks here, you fought for your freedom. I admire the way you had the revolution, with no bloodshed, you were together and opposed the old regime. I think that is what you should always do when your rights are violated.
But now I am surprised to see that the people are afraid to talk, they are closed and deaf to any innovations, to new views, they are not willing to find out whether we have something good for the country.
The other thing is that I never got permission to visit Boris Ivanov in jail. I don't if he is treated properly or whether he is getting any medicines – and this is an old man with fragile health.
The court process is still being delayed. They should have made decision 3 weeks ago, but they said that they needed more time, and thus he has been in jail for now. They keep him in an isolation ward where his relatives are not allowed to see him.
If heroine was the real reason for his arrest, they should have seen if he is really able to use drugs, where he got it and whom he was going to sell it to… or maybe he intended to sell 8 grams of heroine?! Nobody asks these questions. None of the representatives of the prosecution in this case agreed to talk to me; they avoid questions saying they are working on the issue and that the investigation process must be kept in secret.
The best thing I can do is to show that this process is being watched by millions of people, who get the report from us every day, and I will do all that is in my power to get this problem solved by peaceful measures.
Q: What will be your next step if your visit to Georgia will not bring the desirable solution?

Now we just want to be clear. If Ivanov has contact with the rebels I will go back and don't do anything. If he is innocent we will demand his release. If after my visit there is no solution, we will start a huge campaign in Europe. We have almost one and half million Assyrians all over the world who follow this issue because they all know and respect this person. And if I go and say to these people that Georgian police put drugs into his pocket, there will definitely be influential people who will ask questions about it. The image of Georgian will be significantly damaged on an international scale.
Special thanks to Ms. Ilona Adamova and Mr. David Adamov who contributed to this article. Zinda Magazine urges its readers, Assyrian civic and religious organizations to immediately write to the embassies of the Republic of Georgia, the office of the Georgian president and the Georgian parliament and demand the immediate release of General Boris Ivanov. The text of a sample letter follows. You may copy and paste this letter and mail/fax/email to:
Mr. Mikhail Saakashvili, President of Georgia
Fax: (+99532) 99-58-96
pr@president.gov.ge
Mr. Sozar Subari, Public Defender (Ombudsman) of Georgia
Fax: (+99532) 922 470
subari@ombudsman.ge
www.ombudsman.ge
Sample Letter
Dear __________,

On 27 July 2006 General Boris Ivanov was arrested by the Georgian Special Police Force officers at his home in family home in the capital Tbilisi as he was visiting his family for a reunion. Special forces entered his home and arrested him in the presence of his family members as if he were a criminal.

When he was brought before the court, no charges were filed. No charges have been brought up to my attention until now. He has been brought back to his isolation cell without hearing any charges and without any chance to meet others except his lawyer to defend him. Gen. Ivanov is being treated as a criminal and he has not committed any crime.

I believe that ill-treating Gen. Ivanov is a serious matter. He is well known for his service in the Georgian military and to his Assyrian people. He has devoted his whole life to promote peace in in Georgia and in the region.

Gen. Ivanov is also an advocate of the Assyrian people's rights in Georgia and abroad. I am very concerned about the difficulties the Assyrian-Georgian communities, along with the advocates of human rights in Georgia are facing currently due to Gen. Ivanov's wrongful arrest and I urge you to advocate his immediate release.

Yours sincerely
PRO ORIENTE Studies of the Syriac Tradition
Press Release
PRO ORIENTE Forum Syriacum
Vienna, Austria
October 19, 2006
On October 18 and 19 October 2006 a meeting of 14 expert scholars from 9 countries of the Syriac Church tradition took place in Vienna. A new endeavour called "PRO ORIENTE Studies of the Syriac Tradition" was started. For this purpose a Forum Syriacum has been formed which consists of an expanded circle of expert scholars in Syriac studies. The founding members of the Forum Syriacum are: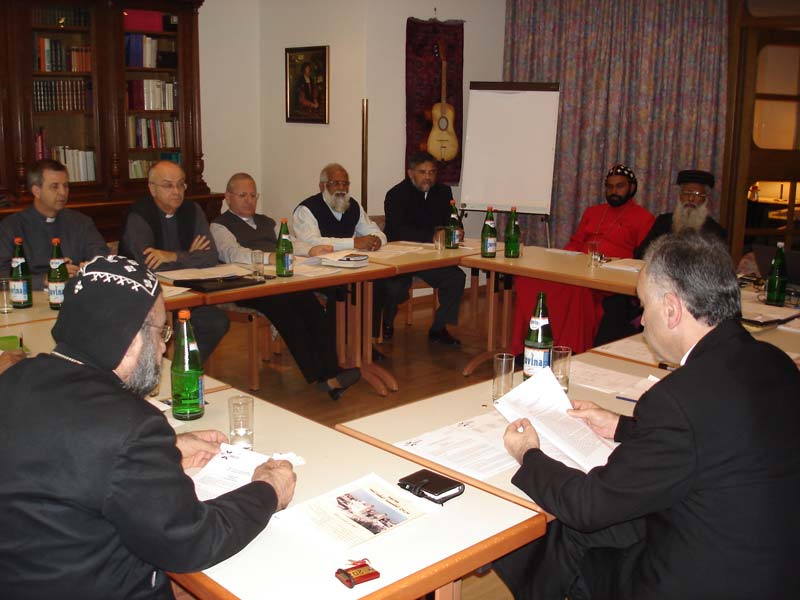 PRO ORIENTE Forum Syriacum held on October 19 in Vienna: Bishop Mar Bawai Soro is sitting on the right presenting his paper and Metropolitan Mar Aprem of India is seen in the background (above H.G. Soro's head).
- Metropolitan APREM G. Mooken, India
- Metropolitan GREGORIOS Yohanna Ibrahim, Syria
- Metropolitan KURIAKOSE Theophilose, India
- Metropolitan Joseph POWATHIL, India
- Archbishop Jules Mikhael AL-JAMIL, Italy
- Archbishop Paul MATAR, Lebanon
- Archbishop Louis SAKO, Iraq
- Bishop Bawai SORO, USA
- Archdeacon Khoshaba GEORGES, Great Britain
- Father Frans BOUWEN, Israel
- Father Geevarghese CHEDIATH, India
- Father Baby VARGHESE, India
- Prof. Dietmar Winkler, Austria
- Dr. Aho Shemunkasho, Austria
- Mgr. Johan BONNY, Vatican (Observer)
From the beginning, PRO ORIENTE – as a foundation of the Archdiocese of Vienna has focused not only on the (Byzantine) Orthodox Church but has also included the Christian traditions of the Orient. In order for PRO ORIENTE to help the various churches of the Syriac tradition and to preserve their unique heritage which is of importance for the whole of Christianity, the Foundation has invited scholars and experts to study the East and West Syriac tradition.
This new Forum advises and consults the PRO ORIENTE Foundation to develop appropriate studies and helps to coordinate the research projects. Within the Forum Syriacum there should also be an exchange of current developments of the Syriac Churches, to strengthen the solidarity of those who belong to the Syriac tradition.
Concerning theme and method for research, PRO ORIENTE Forum Syriacum chooses topics for research and the appropriate approaches to study them. This includes individual studies, regional study groups in the Middle East, India and elsewhere, and the scholarly exchange in academic conferences called "PRO ORIENTE Colloquia Syriaca".
The proceedings of the PRO ORIENTE Colloquia Syriaca as well as other related studies will be published in a new series called "PRO ORIENTE Studies of the Syriac Tradition".
The Forum Syriacum has elaborated a work plan with research topics which include: Church history (i.e. non-theological factors for division and the common reading of history), Syriac Churches encountering other religions and other cultures (i.e. inculturation and immigration); and liturgy, spirituality and monasticism. At the first Colloquium Syriacum taking place in Vienna November 5-10, 2007 the following theme will be studied: "Syriac Churches encountering Islam: past experiences and future perspectives". Thus the Forum Syriacum also reacts to the intrinsic and external challenges with which the Christians from the Middle East are confronted today.
The Chairman of the Board of Trustees of PRO ORIENTE, Cardinal Christoph Schönborn, paid a visit to the expert scholars assembled in Vienna. He welcomed and appreciated the new endeavour of the "PRO ORIENTE Studies of the Syriac Tradition". He expressed his concern on the current difficult situation of the Christians in the Middle East, which again forces many of them to emigrate. The assistance of Cardinal Schönborn to the Christian refugees from the Middle East living in Vienna was mentioned with gratitude by the participants. Cardinal Schönborn emphasized the bridging function of those Christians in the region.
Proud Assyrian Survivor can Move On
The Story of William Warda
Courtesy of the Daily Telegraph
8 November 2006
By Charles Miranda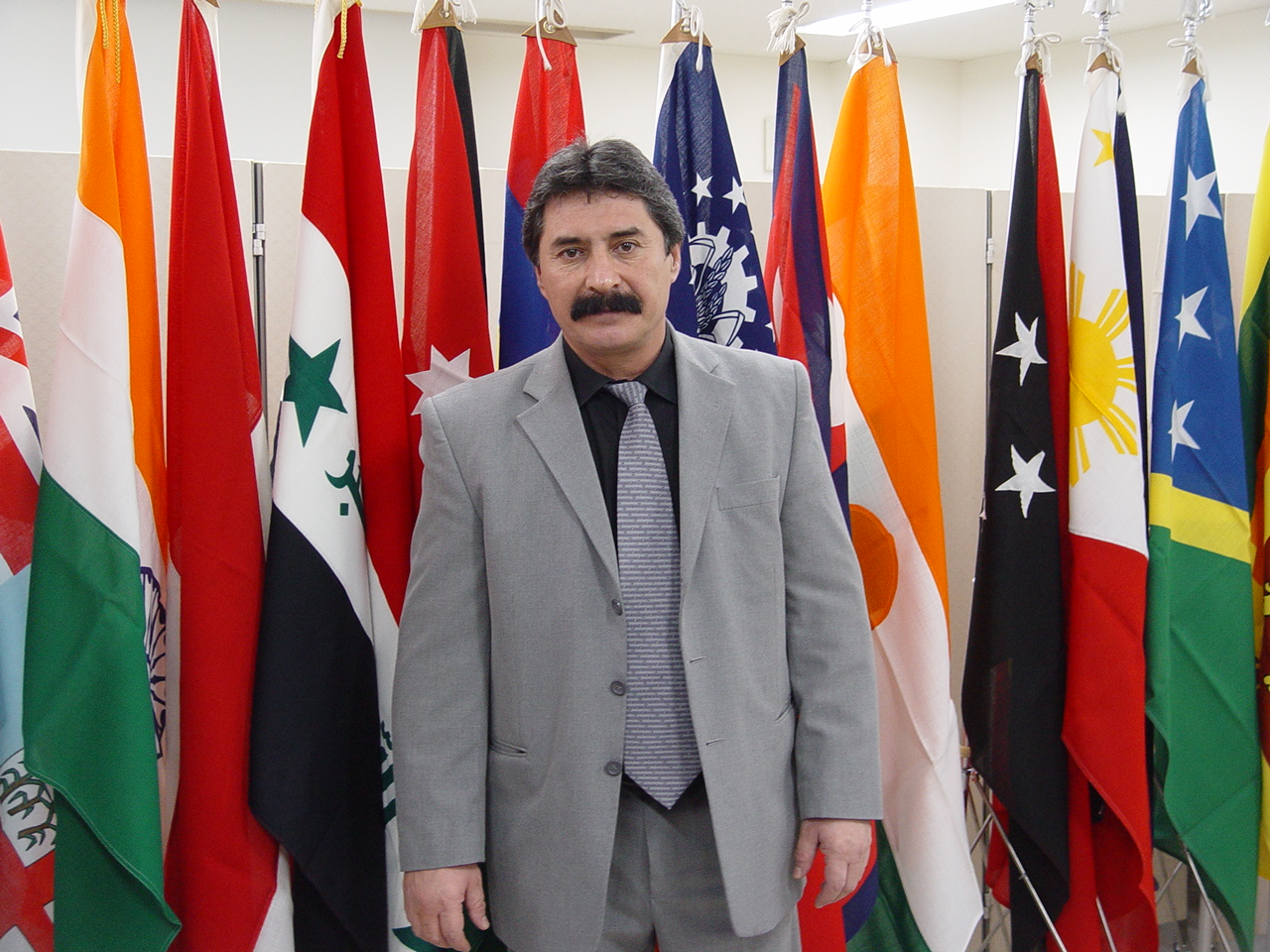 William Warda is the Second Secretary in charge of political affairs in the Iraqi embassy in Tokyo.
(ZNDA: London) His resume reads like a Boys' Own adventure novel, chock-full of battling, bomb-tossing fanatics, bullets and escapes from near death.
Now former Fairfield security guard William Warda can move on, with the announcement that his nemesis, Saddam Hussein, will die at the end of a noose.
"This is really a historic day and so important to my family as one of the victims of Saddam, the former dictator," an emotional Mr Warda said yesterday.
"He killed his own citizens without mercy or justice, waged wars against neighbouring countries; he has been brought to trial in his own country and held accountable in a court of law with ordinary citizens bearing witness.
Volunteer to Build a New Online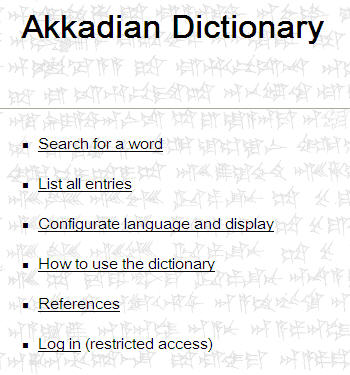 Your Zinda Login & Password: "

guest

" & "

visit

"
"Saddam got what he deserved for crimes against humanity committed during years of brutal dictatorship. I believe that the verdict on Saddam is really a milestone in the Iraqi people's efforts to replace the rule of a tyrant with the rule of law."
Mr Warda, now 47, graduated from Baghdad University in 1980 with a Bachelor of Medicine in Veterinary Science and Surgery, but was conscripted shortly after into the Iraqi Army for the Iran-Iraq War.
As a Christian Assyrian he was abused, made to do menial work including walking a minefield as a human mine sweeper.
In 1991 he deserted and formed his own rebel army to back US forces against Saddam's Republican Guard during the first Gulf War, organising a ragtag battalion of men to fight against Saddam and leading numerous covert raids.
Mr Warda's rebel activities resulted in his father Eshayo being executed by Iraqi spies and his brother George being put under house arrest before he paid a bribe and escaped. In 1996, after surviving two assassination attempts himself, Mr Warda fled to Turkey and secured asylum in Australia.
Mr Warda, now an Australian citizen, moved last year to Japan as a second secretary in charge of political affairs in the Iraqi embassy in Tokyo.
When the Gulf War broke out, he had planned to travel back to regroup his forces against Saddam, but he was stopped at Sydney airport by ASIO agents who reminded him it was illegal to be a mercenary.
They suggested he work "diplomatically", which he did, as a liaison officer and political adviser to US forces in the ethnically-divided Iraqi north and a diplomat.
He now says his only fight is as a diplomat.
"We want an Iraq where all Iraqis – Arabs, Kurds Assyrians and Turkomans – are equal before the law," he said.
"The longer they keep Saddam alive, the longer they are keeping the violence alive."
Iraqi Torture Victims Counselor: Execution is Wrong
Courtesy of the Toronto Sun
6 November 2006
By Sandy Naiman
(ZNDA: Toronto) Ezat Mossallanejad vehemently opposes the death penalty for anyone, including Saddam Hussein.
"Using torture or the death penalty against one person, even on an exceptional basis, destroys our hopes and aspirations for living on a planet in peace," said the Canadian Centre for Victims of Torture counselor, who works with Iraqi torture victims.
The death penalty serves no purpose; what's really important is the recognition of Saddam's crimes, not killing him, Mossallanejad said.
"Hussein is a genocider and should be sentenced to life imprisonment, which would stand as a testament to him as a genocider and a war criminal who has committed many crimes against humanity."
Mossallanejad stressed the crimes for which the court tried Saddam -- the killing of 148 people in a Shiite village in 1982 -- do not represent the whole of his "devilish actions."
He said Saddam killed more than one million Iranians and Iraqis, 5,000 Kurds, and thousands of Kuwaitis, and "should have been handed over to the International Criminal Court in The Hague, even though it was established before the perpetration of his ghoulish crimes," Mossallanejad said.
Ramsin Benjamen, who in 1984 was sentenced to life in Abu Ghreb prison in Baghdad for promoting democracy and seeking Assyrian Christian rights, hopes Saddam's death doesn't just wipe out the man.
"We are hoping that Saddam's ideology is terminated, not only himself."
Girls to Stand Trial for Murder of Assyrian Taxi Driver
Courtesy of Yahoo News
23 October 2006
(ZNDA: Sydney) Two teenage girls accused of murdering a Sydney taxi driver have been committed to stand trial.
Cabbie Youbert Hormozi suffered a fatal heart attack after he was allegedly beaten and dragged from his taxi by the girls on January 31, at Canley Heights, in Sydney's south-west.
The pair, who cannot be named, were aged 14 at the time, making them among the youngest girls to be charged with murder in NSW.
The girls have faced a committal hearing at Lidcombe Children's Court, at which magistrate John Crawford found there was enough evidence for them to stand trial.
Mr Hormozi, a 53-year-old father of two, died of a heart attack on the way to Liverpool Hospital following the attack on January 31.
The girls, who are cousins, were arrested the next day in Strathfield, in Sydney's inner west.
They have been in custody since their arrest and will be arraigned in the NSW Supreme Court on a date to be set.
New Catholic Chaldean Eparchy of Oceania Formed
Courtesy of Spero News
26 October 2006
(ZNDA: Sydney) Pope Benedict has created a Chaldean Eparchy for Oceania, to care for Australian and New Zealand Catholics who follow the Chaldean Rite with the title of "Saint Thomas Apostle of Sydney of the Chaldeans.
Archbishop Djibrail Kassab has been appointed first Bishop of the new Eparchy transferring him from the see of Basra.
Bishop Philip Wilson, president of the Australian Bishops Conference commented: "On behalf of the Catholic Bishops and the Catholic Church in Australia we welcome the creation of the new Eparchy and new Bishop. It is important for Chaldean Catholics to be able to celebrate their faith according to their Rite and ancient traditions".
Chaldean Catholics in the world number about one million. About half live in Iraq where there is the Patriarchate of Babylon of the Chaldeans. The Partriarch is His Beatitude Emmanuel-Karim Delly.
There are two Chaldean Catholic communities in the United States. One in Detroit, the Eparchy of St Thomas the Apostle created over 20 years ago, and the other in California with a total number of 170,000 faithful gathered in 15 parishes.
In Canada there are about 20,000 Chaldean Catholics in three parishes in Windsor, Toronto and Montreal. In Oceania there are about 20,000 Chaldean Catholics.
In Australia, there are 14,000 in Melbourne, served by three priests with two churches, rooms for catechism and a school; 12,000 in Sydney, served by three priests with a church and three missions in the city suburbs.
In New Zealand there are at least 3,000 Chaldean Catholics service by one priest and organised in three centres: Auckland with a church and a priest, Wellington and Hamilton.
In Europe there are at least 60,000 Chaldean Catholics in communities in France, Germany, United Kingdom, Belgium, Denmark, Sweden, Holland, Greece and Italy.
The Chaldean Rite is one of five main eastern Catholic Rites, with the Alexandrine rite (Coptic and Ethiopian), the Rite of Antioch (Syro and Maronite), the Armenian, and that of Constantinople. The Chaldean rite is celebrated by the Assyrian Church of the East, the Chaldean Church, the Syro-Malabar Church. (Ed. note: there also exists the nearly defunct Mozarabic Rite in Spain that once was common in Andalusia under Moorish domination).
The Chaldean traditional ritual expanded in an independent way under the ancient Sassanid Empire (4th-7th century) that reigned over Persia (today Syria, Iraq, Iran), before the Arabian conquest: hence the name "Persian Rite" that is used sometimes.
This Rite found its current form, at least in the Holy Mass, at the beginning of the 7th century. It then developed following its fundamental structure. Since the 17th century the name "Chaldean" prevailed in Rome whilst in the Chaldean regions the "Syro-Oriental" one was preferred.
The Chaldean liturgy preserves nearly exclusively the use of the Syrian language (or Aramaic) although, in the Middle East, in some churches, readings in Arabic, the language of the people of that area, are used.
Hermit Nun is Anything but Reclusive
Courtesy of the Boston Globe
11 November 2006
By Rich Barlow
(ZNDA: Boston) For a hermit, Sister Olga Yaqob is remarkably extroverted. She ministers to students at Boston University's Catholic Center, crisscrosses the country giving talks on campuses, and uses public transit because by looking at other passengers, "I do feel that the world wants me to pray for them."
Yaqob, 40, is the only canonical hermit in the Archdiocese of Boston, remaining in solitude and contemplative prayer every Saturday while conducting a public ministry the rest of the week. Yet as metaphor, hermit fits her life story as Yaqob tells it. She has often stood outside the community, be it growing up in Iraq's microscopic Christian minority or leaving her family and their ancestral church to become a nun.
Just 4 feet 10 inches tall, Yaqob has been an outsized presence at BU, says Lydia Longoria, a graduate who was Yaqob's first spiritual advisee, an unusual request on Longoria's part, as Yaqob spoke little English then.
"I didn't need someone who could understand my words; I needed someone who could understand my heart," Longoria says.
Yaqob was born in Kirkuk. Her family belonged to the Assyrian Church, one of several Catholic churches with its own patriarch, or leader. Under Saddam Hussein, Christians lived peacefully with the Muslim majority, and the Assyrians treasured their heritage. Deeply religious, Yaqob attended Catholic Mass weekdays (the Assyrian Church worships only on Sundays). From about the age of 14, she wanted to be a nun.
There was an unconquerable obstacle. Until a decade ago, the Assyrian Church didn't have nuns. Answering the call meant becoming a Roman Catholic, and that, to her parents, was unthinkable.
"They never thought that their daughter could leave the church of her fathers and ancestors," she says. Also, the Islamic Middle East is a patriarchal and family-centered culture, she says. "The general belief is that God created woman to get married and raise children and have a family."
Her parents sent her to university, hoping she would meet a man and fall in love. When she graduated, around the time Iraq invaded Kuwait in 1990, and informed her father that "God is still jealous for my heart," he told her to take her younger brother to London, ostensibly to save him from mandatory military service and the Gulf War. Her father agreed that if she did that, he would let her become a nun.
But he had also arranged a marriage for her through family in London, something she didn't learn until her brother told her the night before they were to leave Jordan for London. She prayed a lot that night and recalls thinking: "How this is happening? I did obey my parents for years. I obeyed my culture. I obeyed the tradition of my ancestors."
The next day, she put her brother on the plane, but did not board. Her parents disowned her, and she took a bus to Baghdad.
The next few years tested her beliefs. She got a job at a hospital and began bringing food and supplies to poor people and prisoners, founding a lay ministry, Love Your Neighbor. Hussein's actions and international sanctions on Iraq after the Gulf War savaged Iraqis' health and welfare. Her father had worked for an oil company and had given her a comfortable life that did not prepare her for the suffering. She ministered at Abu Ghraib and nearby prisons, a memory that makes her voice catch.
"Animals in your country lived better than prisoners in my country," she says. "There were kids in prison, between 8 and 14 years old, just because they were stealing, because they were poor. . . . They lost homes. They lost parents."
Her work came to the attention of the Assyrian bishop, who had decided to reinstate nuns in the church. He asked Yaqob to start an order; she complied. But she personally observed Roman Catholic practices, which caused friction with her bishop. Jesuit priests from Boston in Iraq arranged for her to study at Boston College. She arrived in the United States just before the Sept. 11, 2001, terrorist attacks.
"We had such a bond," says Longoria, who regularly seeks the nun's counsel. "It was her heart. There was an openness, a freedom, very much just reflecting holiness. . . . She's a reflection of God."
Today, Yaqob is in sporadic touch with her family. Christian Iraqis are fleeing the country after having been targeted for attack by Muslim insurgents, especially since Pope Benedict XVI quoted a medieval anti-Islam slur. (The pope apologized and said he didn't agree with the slur.) The women in Yaqob's family curb their public outings, fearing for their safety.
"The first Gulf War took us 200 years back," she says, explaining her agreement with the late John Paul II's opposition to the 2003 American invasion. "I know what I mean when I say that there's no solution with war."
Modesto Assyrian's Casino Lawsuit Fails
Courtesy of the Modesto Bee
16 November 2006
By Susan Herendeen
(ZNDA: Modesto) Sam Awanis tried his luck with a jury and lost.
In a three-day trial last week, the Modesto man argued that Jackson Rancheria Casino and Hotel invaded his privacy by running a television commercial that showed him laughing and holding a hand full of cards.
Awanis said he had no idea he was filmed during a July 2003 trip to the casino until friends and family spotted him in an ad that ran for more than a year on several television channels.
Jurors in Stanislaus County Superior Court were not moved.
They deliberated for 45 minutes, then said Awanis could not recover any profits the casino made from the ad, even if the Assyrian community ostracized him due to his gambling, as Awanis claims in court papers.
Awanis' lawyer said the commercial caused an unnecessary stir in his client's life, even though Awanis' presence in the ad is fleeting.
"He's an unusual looking guy," said attorney Nolan Stringfield of Stockton. "So it's not too hard to spot him."
Stringfield said Jackson Rancheria should have asked Awanis to sign a consent form before including him in a television commercial, something the casino does when it uses pictures of big jackpot winners in ads.
Instead, the casino posted 11-inch by 17-inch signs that read: "Your presence in the casino today implies permission to use your photograph in our promotional materials."
Attorney Robert Zaro of Sacramento, who represents Jackson Rancheria, said the casino posted signs and made announcements about the filming over a public address system.
He said it would be hard to miss the bright lights and camera crew needed to film the commercial.
"He was there for six hours, according to his own testimony, and claims he saw and heard nothing," Zaro said.
By law, Awanis could have been awarded anywhere from $750, the minimum amount of damages allowed, to $5 million, the tribe's maximum exposure under a compact that allows gambling on the Mewuk reservation.
Zaro said Awanis demanded $20 million, though that number is not in the official record.
The court case revolved around the casino's notice about the filming and whether the commercial cast Awanis in a bad light, according to official records.
The casino said the camera was in plain view, while Awanis said it was up high on a scissors jack and not immediately noticeable.
The casino said Awanis' gambling was well-known. Awanis acknowledged making several trips a week to casinos around the region, adding that he had been to Jackson Rancheria 200 times before the filming.
The casino said Awanis had no expectation of privacy in a place that is open to the public. Awanis said his hobby does not give the casino the right to exploit his image.
In the end, Awanis, who is unemployed but used to work as a card dealer, got nothing.
"He had his day in court," Stringfield said.
Looking for Evidence of King Sargon's Invasion in Iran
Courtesy of Payvand Iran News
14 November 2006
By Soudabeh Sadigh
Archeologists at the historic Rabat Tepe are searching to find traces of the Assyrian king's attack to northwest Iran which took place in the first millennium BC.
Tehran, 14 November 2006 (CHN) -- Archeological excavations continue at the historic hill known as Rabat Tepe, northwest Iran, while archeologists are trying to find traces of the 1st millennium invasion by the Assyrian King, Sargon. Some believe that the result of the excavations could shed light on the existence of Musasir kingdom in Rabat Tepe.
FOR ALL OF YOUR
REAL ESTATE NEEDS IN CENTRAL CALIFORNIA
YOU CAN COUNT ON
RENEE ESHOO
Prudential California Reality
600 East Main St. Suite #300
Turlock, CA 95380
Mobile (209) 380-2034
Office (209) 633-2745
Mention this Zinda ad & receive a
FREE HOME WARRANTY ($350 Value)
when you buy or sell with me.
According to historic documents, the invasion took place during the reign of Musasir kings which have remained largely unknown to this date. Archeologists hope that the result of their studies would lead them to identify this mysterious government which was conquered by Sargon, the Assyrian king, some 3000 years ago. "We are certain that we will succeed in finding the evidence we are looking for," said Reza Heidari head of excavation team in Rabat Tepe.
Enormous historical evidence including clay studs belonging to the first millennium BC, engraved bricks, and bronze pins were discovered during the recent excavations in the area.
Among other stunning discoveries in Rabat Tepe are artistic flagstones arranged in the form of concentric circles set in wheat cluster patterns. Archeologists believe that these flagstones which are dated to the first millennium BC belonged to a religious center, possibly the Musasir Temple.
Sargon, the Assyrian king, ruled from 722 to 705 BC. During his reign, he had several attacks to Mannai city states, which has been mentioned in number of clay inscriptions left from his kingdom. Clay inscriptions found in present-day Iraq also have indications of his attacks on the region, particularly the invasion of Musasir Temple.
Rabat hill is one of the richest archeological sites in West Azarbaijan, northwestern Iran which dates back to 1000 BC. The second season of archeological excavations in this historical site started to find out the relation between this historical site and Musasir, which was a semi-independent buffer state bordering Mannai between Assyria and Urartu and was called the "Sun Government" by Assyrians. The ancient city of Musasir is particularly known for its bas-reliefs and inscriptions obtained during the reign of the Assyrian king Sargon II, who captured it in 714 BC. Musasir civilization was contemporary with those of Urartu and Assyria, who allied with one or the other based on political conditions.