Rosie Malek-Yonan
A Zinda Magazine Special Biography

The Early Years That Shaped The Future
By the time she began speaking as a child, she could converse in four languages fluently: Assyrian, Farsi, Armenian and English. She was always quiet and shy. Rosie discovered her passion for the arts as early as age three when she knew she wanted to be an actor and writer. The "actor" gave the shy little girl in her a voice to express herself. Her mother, Lida, introduced her to classical music. With grace and beauty and with a voice like an angel, her mother's singing always filled their house. Those are Rosie's fondest childhood memories. Exposed to classical music so early in life, it was a natural progression that she would go on to study classical music. To further encourage her at the age of four, her mother also began studying piano alongside Rosie with the world-renowned concert pianist Tanya Ashot, winner of the Chopin Piano Competition in Warsaw. By the time she had reached her teens, Rosie won many piano competitions and received numerous commendations, ultimately leading to an invitation to a command performance by Queen Farah Pahlavi, the wife of the late Shah of Iran. Soon Rosie began composing classical music and continued her musical studies at the Tehran Conservatory of Music. Often as birthday gifts to her parents, she would compose classical pieces for them.
Despite her accomplishments in classical music, Rosie never abandoned her love of acting and writing. As a youngster, she would write different episodes of American televisions shows. Everyday at school she would cast her classmates in various parts and direct them. Of course, she always reserved the lead roles for herself!
When she was about seven or eight, while visiting relatives for the summer in America, a young American woman she met, gave Rosie a stack of English books she had outgrown. They included the "Wizard of Oz" and "Alice in Wonderland".
Through these books, Rosie discovered the wonderment of storytelling. Like Alice in Wonderland, she entered through the looking glass into another world and uncovered the magic of imagination at work. Rosie unwrapped the splendor of the written words and spent an entire summer reading her most prized possessions until she would fall asleep among the stacks that were nearly as tall as herself.
Ready to depart from America at the end of summer, Rosie's father informed her that she had to leave the books behind, as the suitcases were already full and heavy. She would not hear of it. She bundled her books together and carried the stack all the way back to Tehran where she kept them under lock and key in a glass case and read her cherished books over and over. One day she hopes she can thank the woman who gave her those books many years ago. Unfortunately, she does not know her name. Perhaps their paths will cross again; Rosie will surely recognize her kind spirit. She would like to thank her for offering the key to an enchanted world. It has been a remarkable journey that still continues to this day.
Upon receiving her LC degree in English from the University of Cambridge, Rosie moved to America where she discovered the abundance of possibilities. Overwhelmed by the wealth of choices to study without censorship or discrimination, she at once dove in the deep end and immersed herself in the arts. Concurrently, she attended San Francisco Conservatory of Music, San Francisco State University (SFSU) and the American Conservatory Theatre in San Francisco. Earning a BA and BM in Music from SFSU, she then went on to graduate school. While, studying for her MA in music, Rosie and her sister, Monica, broke ground with an astounding achievement.
Figure Skating and the 1980 Olympics
When Rosie first moved to America, she discovered the sport of figure skating in college and introduced her sister, Monica, to it as well. Excelling at a rapid pace, their passion and commitment to the sport caught the attention of Queen Farah Pahlavi, who invited them to represent Iran as the first female athletes in the sport. Armed with determination and grit, Monica and Rosie earned spots on the 1980 Olympic Team representing Iran, the first ever in the history of that country. But they were especially proud to be the first Assyrians to compete in the event of Olympic figure skating.
Preparing for competition, Rosie's coach advised her to find appropriate music for the short program. She told him that she would write the music. He argued that there wasn't enough time. But she insisted and promised him that she would have it in time. And she did. She furiously began orchestrating a piece she had written for piano. Within a month, the piece was completed and polished. But she wanted to hear the piece fully orchestrated. All that she needed was a fifty-two-piece orchestra! On a Friday afternoon her conductor at SFSU asked her to have all the parts ready for a read-through on Monday morning by the symphony orchestra. On her return home, she calculated all the parts that had to be physically recopied by hand. It was a daunting task to say the least.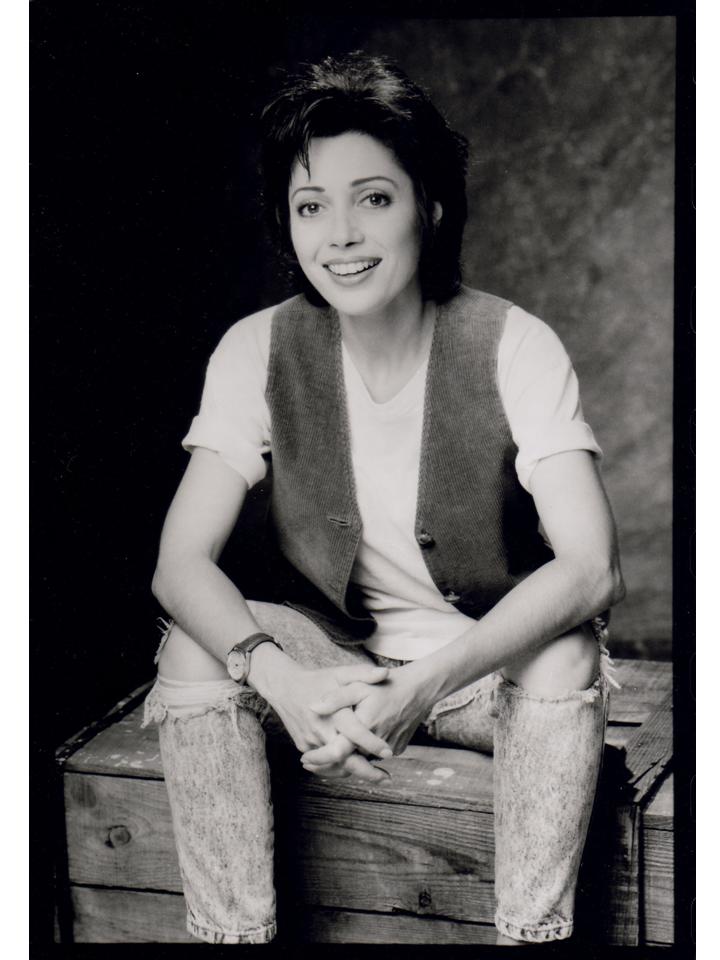 For the next two and a half days, she feverishly copied out music. She even recruited her parents and sister as copyists. And as the sun rose on Monday, they were finally done. Rosie and her sister, Monica, arrived at the rehearsal hall shortly before nine in the morning. After distributing the parts to the orchestra, she laid the conductor's copy on his podium and stepped back to join her sister where they waited for the orchestra to begin the read-through rehearsal. The sisters hadn't slept in three nights but the excitement of hearing Rosie's piece for the first time quickly won over the fatigue. Leaning against the wall, she closed her eyes as the conductor raised his baton and uttered two words to the orchestra, "Softly. Sensitively." Anticipating the first note, she held her breath. The moment suspended as the orchestra played the first note. Monica nudged her with her elbow and whispered, "You did this?" For three days, she had been helping Rosie with squiggly lines, notes and straight lines measured at the same distance marking each bar of music.
It was overwhelming to hear these same notes on the page come to life.
But the joy of hearing her orchestral piece would soon be marred by hearing the news of the departure of the Royal Family from Iran. The news was like an unexpected current of cold air that encircled Rosie's family when by 1979 the political climate in Iran witnessed divergence as the Royal Family left the country. Their aspirations of ever skating in the Olympics at once became an illusive dream far out of reach. The new Iranian Islamic government was now taxing to impose restrictions upon the sisters. Their adamant demands were ludicrous and unreasonable.
Here was a government ordering the participants to display the art of figure skating by wearing long gowns in the country's new uniform for women, wearing headscarves, becoming Moslem, and refraining from using music at the competition. The Olympics are an international competition with their own governing rules. Each event within the Olympics has its own principal regulations and convention. In addition to the technical and athletic aspect of the sport, music, style and appearance play a large factor in scoring. As young as Rosie and Monica were, their decision was obvious. They were Christian Assyrians first, then competitors. Their dreams were not for sale.
Rosie and Monica went to the ice rink to tell their coach of their decision. Arriving at the large but unassuming structure, they found it dark and empty. A note on the door read, "Rink Closed for Business." Rosie and her sister entered the now eerie quiet building. Peering through the glass from the lobby, they expected to see the glistening surface of the ice that was always so inviting; challenging them to jumps and spins. Instead, they saw the skeleton of what once was. The ice had been melted down. The pristine shiny surface was gone. The zambonie deserted to one side, never again to polish the ice. Sold. Their dreams were gone. All things pointed to a clear path. They had to abandon the course they were on and begin a new chapter in their young lives. Finding solace in the fact that they had been strong enough to make the Olympic Team in the first place, defying conformity, they had the courage to walk away from the games shortly prior to the 1980 Winter Olympics. They realized that the world still held endless promises of things to come.
A Career in the Dramatic Arts
A child prodigy, her sister, Monica, was only thirteen when she attended university. Having also earned an LC degree in English from Cambridge University prior to coming to America, she went on to Loyola Law School and became an attorney.
Rosie, on the other hand, went on to compose scores of classical orchestral pieces and continued to study the dramatic arts. By the early 1980's, she won an invitation to study drama at the prestigious American Academy of Dramatic Arts (AADA). While a student at AADA, she made her first television debut on the series Dynasty, followed by her first national commercial for AT&T where she uttered a few phrases in Assyrian. Shortly thereafter, she began appearing on stage in Los Angeles area theatres and began writing plays that were produced and performed on stage in Los Angeles.
For nearly twenty-five years, Rosie Malek-Yonan has appeared in numerous notable TV shows, films and plays, acting in a wide range of roles opposite many of Hollywood's leading actors. She has had recurring roles on Chicago Hope, Beverly Hills 90210 and JAG, where she also worked as a technical advisor, dialect and language coach, translator and interpreter. She has starred and guest starred in notable films including Up Close and Personal with Robert Redford and Michelle Pfeiffer, Separate Rooms, Walking Among Angels, Olives for Breakfast, For Goodness Sake II, Anniversary, CSI: Miami, Lethal Charm, Potomac Fever, Her Wicked Ways, and television shows like The Practice, St. Michael's Crossing, Star Trek: Deep Space Nine, NYPD Blue, Profiler, Diagnosis: Murder, Seinfeld, Melrose Place, Babylon 5, The Visitor, Murder, She Wrote, Cop Rock, Dynasty, Three Sisters, Divorce Court, Benson, The Facts of Life, and Arrest and Trial.
Rosie Malek-Yonan has also guest starred and had recurring roles on television soaps including Days of Our Lives, Capitol, General Hospital, Generations, Santa Barbara, and The Young and the Restless.
Her face has appeared frequently in print ads and she has been seen in numerous national television commercials including AT&T, J.C. Penny, Hardees Restaurant, Utah Rapid Transit with Andy Dick, Compaq Computers, Kaiser Permanente, Porsche Eye Wear, Four Seasons Hotel, CBS News, Coast Federal Bank, El Pollo Loco, and many others.
Throughout her years of acting she has starred in dozens of stage plays and has also directed, written and produced many of them.
For her appearance in The Light in the Mill, the Sierra Madre News wrote: "…Rosie Malek-Yonan…wide eyed wonder…"while the Pasadena Star News wrote: "Rosie Malek-Yonan prove(s) particularly likeable…"
Rosie directed and co-produced Service Please Hold! (from the collection 8x10), for which Bruce Feld, critic of Drama-Logue, writes: "Malek-Yonan had done an excellent job directing…top of the line…what might come off as a sketch in other hands becomes a poignant episode of universal import thanks to this cast and the exceptional direction."
The comedy Her Master's Voice, which she co-wrote with her sister, Monica Malek-Yonan, has a lead character, an Assyrian named Shooshan.
Rosie directed Molier's The Imaginary Invalid (co-produced with her sister) and A Gentleman of Quality (co-written and co-produced with Monica). These two productions resulted in local, national and international media coverage and rave reviews.
Rosie also directed Correct Address and Soft Dude (from the collection The Ties That Bind). In his review Bruce Feld of Drama-Logue wrote: "Very well directed by Rosie Malek-Yonan…This material is very tricky, but Malek-Yonan handles it with requisite sensitivity without in any way watering down the heavy conflict at the root of their dilemma…sparks ignite…" while Martin Hernandez of L.A. WEEKLY wrote: "The Ties That Bind. Each one a gem, superbly…directed. Moving performances… Director Rosie Malek-Yonan…honed the works to perfection, even down to the choice of songs for transitions and intermission."
Though she has appeared in many different theatres in the Hollywood and Los Angeles area, her most favorite stage on which to appear has been the famed and historical Pasadena Playhouse, where she appeared in Detective Story, William Saroyan's The Time of Your Life and Tennessee Williams' Summer and Smoke.
Rosie has taught piano, acting and figure skating for many years. Though now retired from skating, she continues to teach piano and acting.
The Malek-Yonan Legacy
A descendant of one of the oldest and most prominent Assyrian families, Rosie traces back her Assyrian roots nearly eleven centuries. There are big shoes to fill in order to carry the Malek legacy as one can imagine. Historically, the Malek-Yonan Family has been known to use its title and influence to further the interests and welfare of the Assyrian people. Notables like Dr. Jesse Malek-Yonan, who was affectionately known to all as Dr. Jesse, left Urmia for America to study medicine. After earning his medical degree, he returned to Urmia where he knew he was needed most among his Assyrian people. After the Assyrian massacres of 1914-1918, Dr. Jesse represented the Assyrians of Iran at the Paris Peace Conference in 1919.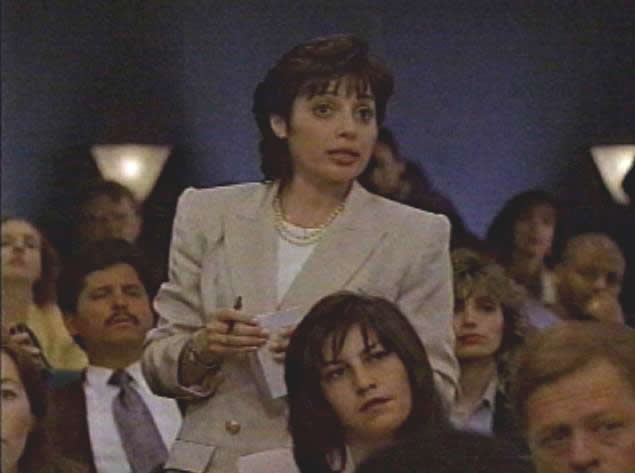 Rosie Malek-Yonan in a scene from the TV series, Chicago Hope.
Then there was the much beloved Rev. Isaac Malek-Yonan, who left for America as a young man to continue his studies in divinity but upon graduation also returned to Urmia where he recognized that his services were much appreciated. During his years in Urmia, Rev. Isaac traveled the Middle East extensively, collecting anything and everything "Assyrian" to be placed in the Urmia Museum. Sadly, most of the items were looted and destroyed during the Assyrian massacres. Rev. Isaac was the author of The Beloved Physician of Teheran (Cokesbury Press, Nashville, TN, 1934) and Persian Women (Nashville, Cumberland Presbyterian Publishing House, 1898.) Rev. Isaac's wartime diaries are an indispensable source of information and inspiration, giving an insight to the daily struggles of the Assyrian refugees during the Assyrian Massacres of 1914-1918. Rosie is proud to have been entrusted with the collection.
A Renaissance man, entrepreneur, art collector, inventor and a true Assyrian Milton Malek-Yonan, known simply as Malek, received his doctorate in divinity in Edinburgh, Scotland. Urmia-born, Malek grew up in America but never abandoned his Assyrian roots. Instead, he actively sought out non-Assyrians to educate and enlighten them about his Assyrian heritage. Milton Malek-Yonan invented the widely used process called "rice conversion" or "malekizing" rice. It was a revolution in the treatment of rice. During the war, General Douglas MacArthur himself ordered that all the rice shipped to the Pacific should be "malekized." When the patent ran out, Milton's invention simply became known as products like "Uncle Ben's Rice", though in countries such as Brazil and India the name Malekized Rice lives on. Milton Malek-Yonan died on April 29, 2004 in his late nineties and is survived by his wife Inga Malek-Yonan, a prominent professor of German studies who has authored and published numerous books and articles for major newspapers and magazines in both English and German.
Terrence Malick, a Rhodes Scholar and Oscar winning writer, director and producer of such films as Badlands, Days of Heaven, and Red Thin Line, and the upcoming feature The New World.
David Aghabeg Malek-Yonan was a graduate of the Class of 1900 at Davidson College in South Carolina. On July 12, 1900, he attended a Presbyterian Church picnic before returning to Urmi. While swimming in the Catawba River near Davidson, he and a friend who were both medical students died heroically trying to rescue a drowning student. A five-foot high white marble obelisk marks the site where Aghabeg David Malek-Yonan is buried at Davidson. A scholarship was created for members of the Malek-Yonan family to attend Davidson in honor of Aghabeg David Malek-Yonan. His tragic death was written about in a book entitled Campus Heroes.
Rosie's father, George Malek-Yonan, a leading international attorney was personally responsible for procuring a seat for Assyrians as a recognized Christian minority in the Iranian Parliament, thus giving Assyrians an active political voice. This was truly a remarkable achievement for Assyrians in Iran. George Malek-Yonan, was also an accomplished athlete holding the title of "Champion of Champions" in track and field, pentathlon, as well as soccer. He was also the President of the Iranian Sports Organization for many years.
Rosie's mother, Lida Malek-Yonan, was equally influential in demanding recognition for Assyrians through years of charitable work. With a degree in Psychology and fluent in seven languages, Assyrian, French, Russian, English, Turkish, Armenian and Farsi, she launched and presided over the Assyrian Women Organization, which was the only officially recognized charter member of the Iranian Women Association governed by Queen Farah Pahlavi.
The Yonan Codex
The Yonan Codex is a parchment manuscript of the Assyrian New Testament that belonged to the Malek-Yonan Family for centuries. On April 5, 1955, the Yonan Codex was exhibited in the Great Hall of the Library of Congress. In earlier newspaper reports, President Eisenhower was depicted examining the Yonan Codex at the White House. November 28, 1955, marked the start of the Yonan Codex Tour aboard the "Spirit of Galilee" which began with a ceremony at the Capitol Plaza in Washington where Vice President Richard Nixon announced, "This book of the Holy Scriptures will be taken to every city and hamlet in America in order that the American people may participate in the ownership of this ancient manuscript."
The Yonan Codex
The Crimson Field, an Upcoming Project
Rosie and her sister, Monica, were raised with a very strong Assyrian nationalistic identity. The idealisms of their parents and other Malek-Yonan's have always been prevalent in their lives. When their mother, Lida, passed away some two and a half years ago, she left behind a most valuable gift. Stories of the past. Stories of the Assyrian people's struggle. Stories that were not to be lost. As she journeyed toward her final destination in life, Lida left her daughters a book of stories and remembrances that were in turn passed on to her from her parents and grandparents, in hopes that Lida would preserve the legacy of those chronicles. After her mother's passing, Rosie, too, embarked on a journey that brought her to the completion of her historical novel, The Crimson Field.
During the course of writing the book, she knew that The Crimson Field was not just the story of her family. It was the story of every Assyrian. Her novel is based on a true story that brings to light the tragedy of the Assyrian people when 750,000 were callously massacred during the period of 1914-1918. April 2005 commemorates the 90th anniversary of this Assyrian tragedy. They ask that the world remember their fallen. Though they may not have a country, Assyrians are a small but persistent people. History has proven that. "We are God's people. We are God's will for our race to go on despite the adversities and challenges we have and will continue to face", comments Rosie to Zinda Magazine. She continues: " Unity of mind and heart will give us the strength to reach the unreachable stars. Division will only weaken us."
Rosie looks back to all the survivors of the Assyrian Massacres of 1914-1918 who made it possible for her race to live on. Their names and faces must not be forgotten. "We carry their names and wear their faces. We are their children. Their memories will not be erased. Their sacrifices will not be minimized. The 750,000 Assyrians who were brutally murdered paved the way for future generations like me," says Rosie, her voice trembles a little. "For my part, not only do I have the responsibility to carry on my family's legacy, I also have the responsibility to carry on my Assyrian birthright."
Rosie Malek-Yonan, having to her credit an astonishing chain of artistic accomplishments behind and in front of the camera, on stage, on ice rinks, and playing piano lives by example and not by words alone. Working in the entertainment industry has given her a forum that enables her to reach thousands. Every project that is within her control always carries an "Assyrian" element.
"My goal has never been to reach Assyrians because we already know who we are. My target has been those who don't know we Assyrians still exist," Rosie says.
What she hopes to accomplish for her people is recognition and acknowledgement through her art and through her current and future projects. Many kudos to Rosie Malek-Yonan! She explored all possibilities offered to her in life and with strong convictions chose positive actions that are life-affirming for us all. Rosie, may you continue to be successful and a source of inspiration for all of us!
For updates and to find out about her upcoming projects, please visit Rosie's official website (click here).