Chaldean Archbishop Says Voting is a Moral Duty
(ZNDA: Mosul) "Voting is a national and religious duty" for the people of Iraq, the Chaldean Catholic archbishop of Mosul told the AsiaNews service.
Archbishop Louis Sako told AsiaNews, "At Mass, in the homily, we tell people to go and vote." He said the January 30 election will be "something immense and new" for Iraq, giving the country's people their first chance to elect their own political leaders.
The Chaldean archbishop recognized the dangers that will accompany the national elections. "There are, of course, people who are frightened by threats," he observed.
His Syrian Catholic counterpart, Archbishop Basile Casmoussa, was kidnapped last week by Islamic activists who evidently wanted to force a quick US withdrawal from Iraq. But Archbishop Sako argued against an immediate American withdrawal, saying that such a move could lead to civil war in his country.
Q: Will elections on January 30 be meaningful despite the constraints of ongoing violence?
Bishop Sako: Yes, because the current government is provisional but, after the elections, it will be the result of popular vote. Iraqis have the opportunity to choose their leaders, those they prefer.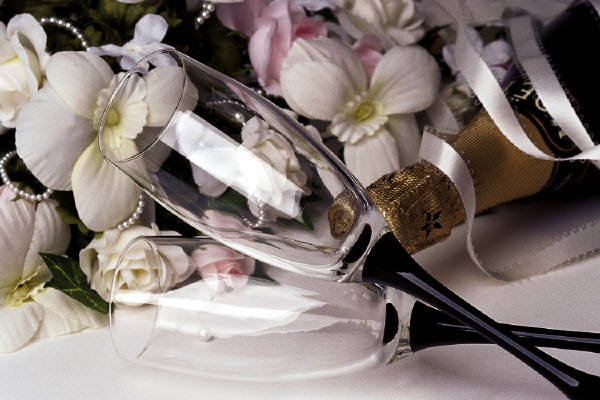 Babylon Productions
Wedding Photography & Video
DJ Band - Audio Recordings
Call Rafi Michael @ 416.663.4784
The elections are something immense and new. Nothing of the kind has happened in the past 50 years: first because of clashes and revolts, then due to 35 years of dictatorship.
There has never been freedom of expression. But now, anything is possible: If there are people and parties arguing and clashing, that is because they are free to do so.
Now, Iraqis must learn to discuss in a civil manner. But the people of Iraq have never been trained for coexistence; they have always lived in the midst of violence: three wars, a dictatorship, 13 years of embargo. This is why freedom is not used in a responsible way and problems arise.
Q: How many people will turn out to vote next Sunday?
Bishop Sako: The televisions news is saying 80%. There are, of course, people who are frightened by threats, but I say that achieving normality has its condition, and this condition is the election process. I can say that many people will cast their vote on Sunday.
Q: The Iraqi elections don't seem to be very popular in the West, with Western media. How do you account for this skepticism?
Bishop Sako: Just yesterday the Pope asked the media to help people understand the reality of things. The media is a big problem in Iraq: a lot of lies and provocations are being written and broadcast.
It's enough to think of al-Jazeera and al-Arabiya that are misinforming a great deal, in what amounts to utter fanaticism, which even Iraqi Muslim leaders themselves have condemned.
These television broadcasters are continuously trying to spark violence against the Americans and even against Iraqis. They are throwing terrorism and resistance into the same pot, but to me there is a clear difference.
Resistance is something noble; but two days ago a car bomb exploded at a wedding -- 20 people died. Now I ask: Is that resistance? Those 20 victims were Iraqis, innocent men and women: Was that an act of resistance? Is attacking a church or a mosque an act of resistance?
Q: Archbishop Casmoussa of Mosul was kidnapped last week and, upon his liberation, asked that the Americans withdraw. What do you make of that?
Bishop Sako: I think Archbishop Casmoussa said what he did because he's thinking of his situation in Mosul: With a very large Sunni majority, the city is almost entirely against the American presence.
But if the Americans leave Iraq today, there will be civil war between Kurds, Arabs, Sunnis, Shiites, Muslims, Christians. This is clear.
For this reason, it is better that Americans not leave now. There will soon be a new national government; an army and police force is taking shape. Step by step a revival plan is going forward, but it is not the result of some kind of magic.
The U.S. must stay on until Iraqis can take command of the nation. For the moment, they can't do this, the necessary structures are not yet in place.
Q: How do things stand for Iraqi Christians?
Bishop Sako: The situation varies from city to city. It is very difficult in Mosul because Sunnis make up the majority of the population. And they are against the elections since, with the fall of Saddam's regime, they lost power.
In Mosul, anyone can kidnap for money or retaliation. There is no police or security. But in Baghdad, in Basra, in the south, as also here in Kirkuk, in Kurdistan, the situation is normal.
The problems are in the center, in Sunni areas. Iraqi people as a whole know that Christians are an essential part of Iraqi society. They are a part of Iraq's heritage and national history.
Q: How are Christians preparing for the elections?
Bishop Sako: We have spoken about the elections during Mass and have asked Christians to vote.
The other day here in Kirkuk, the representatives of the various churches undersigned a joint statement encouraging Christians to vote. We delivered it to the mayor and provincial representatives; it was favorably received.
It is an appeal to Iraqis to show up at the polls, as voting is "a national and religious duty which contributes to the birth of a new Iraq, for everyone: an Iraq which is able to develop in vitality."
It is not a question of indicating this candidate or that. We told people to go and vote because, even if the situation is not perfect, the elections are an important step toward democracy and freedom.
The elections are the right path for a society capable of progress. There are Christian parties running for both provincial elections and the National Assembly. Christian politicians are also part of other parties, for example Kurdish ones.
Q: Where will the Christian vote go?
Bishop Sako: We say to vote for those who are able to run the country in a just and democratic way. Christians will vote according to their conscience.
What's new is that Christians are not absent, they are there, and this gives hopes for a better future. The Church must help people to stay, inspire them to take part in reconstruction, to encourage ethnic and cultural dialogue.
Q: What is the Iraq that you would like to tell AsiaNews readers about?
Bishop Sako: There is a lot of freedom now. Many newspapers are published and there is a lot of political discussion going on. Houses are being built; there's work.
Here in Kirkuk, but also in Baghdad, people are out until midnight. It's true: People are killed for money or for political questions.
But do you know that before [under Saddam], families could not buy a car because it was too expensive and only a few could afford it? Now everyone has one, to the point that we must keep then in garages because there are too many on the road!
Q: What can the West do to ensure proper elections?
Bishop Sako: Encourage people to vote and leave aside all that bad news that just causes harm. Television news is quick to report on attacks or some killing, but when it comes to positive occurrences, of which there are a lot, they have nothing to say.
Things aren't as bad everywhere in Iraq as they are in Mosul, my hometown: In 80% of the country, things are almost normal.
Furthermore, Sunnis must be encouraged to vote because giving up on the political process amounts to losing anyway. It is important that they keep struggling in a political and democratic fashion for a civil society in which Iraqis will have more freedom.
Former Anglican Archbishop in Fight to Save Assyrians
Courtesy of the Telegraph
24 January 2005
(ZNDA: London) A former Archbishop of Canterbury has launched a campaign to save the ancient Assyrian people of Iraq from extinction.
Lord Carey said they were facing systematic ethnic cleansing which had worsened considerably since the fall of Saddam Hussein.
Assyrian churches have been the target of attacks, such as this one in Baghdad
The mainly Christian community has faced relentless persecution for hundreds of years from the largely Muslim population living alongside them.
Lord Carey today joined members of the Assyrian community in London at the House of Lords to launch a campaign raising awareness of their plight. He said: "In recent months and years churches and monasteries have been attacked and people have been killed.
"In one case a young man was kidnapped and beheaded. We are talking about terrible atrocities which would undermine any community.
"It is systematic violence against Assyrian people, driving them out of their homes and pillaging them.
"It is putting pressure upon them to get them to leave.''
The ancient civilisation, which has existed since 3,000 BC, has one of the oldest Christian traditions in the world, dating back to the first century.
About 800,000 Assyrians live in Iraq with an additional half a million around the world. They still speak the ancient biblical language of Aramaic.
Prof Simo Parpola, an expert on Assyrian culture, told the meeting that the current violence was on a par with the massacres during the First World War when 250,000 were killed.
Mark Seddon, campaign organiser, said: "There does appear to be a degree of ethnic cleansing going on now.''
He called for Assyrian rights to be enshrined in the new Iraqi constitution and for Assyrians dispossessed by the violence to be given the financial aid to return to their lands and homes.
The Rev Doctor Khoshaba George, who runs an Assyrian church in London, said hopes had been raised with the fall of Saddam in 2003.
But he added: "We were waiting more than 40 years for the change of regime and hoping for a bright and new future for Iraq and our nation.
"Unfortunately things went wrong and our condition in Iraq is becoming worse and worse.''
Iraqis Abroad Petition Iraq OCV Program
Sonia Nettnin
Chicago
(ZNDA: Chicago) Some expatriate Iraqis, in coordination with the Assyrian International News Agency, petitioned the Iraq Out-of-Country Voting Program.
Some of the members of the Christian, Chaldo-Assyrian community contend a lack of polling stations exists in cities throughout the world.
The cities in question are: San Diego, CA; Modesto/Turlock; Phoenix, AZ; San Francisco Bay Area/San Jose, CA; Beirut, Lebanon; Fairfield, Australia; and Damascus, Syria.
The Iraq OCV web site lists Damascus, Syria as a host country-city location.
The petition calls for registration and voting centers in these cities, along with media education for potential voters also. Educational campaign materials are in Arabic, English and Kurdish. The petition states literature for the voting program excludes the Syriac language used by Chaldo-Assyrians, who are an integral part of Iraq's Diaspora.
The U.S. has five, city locations with registration and voting stations: Chicago, Detroit, Los Angeles, Nashville, and Washington D.C. Out of the fourteen host countries, Iran has the most locations, which are Ahvaz, Kermanshah, Mashdad, Orumiyeh, Qom, and Tehran.
"The seemingly arbitrary allocation of polling stations is seen as an outright act of discrimination against non-Kurdish Iraqis, especially the Chaldo-Assyrians who comprise some 85 per cent to 90 per cent of all Iraqi Americans," is a statement from the petition.
The Iraqi Transitional National Assembly election is January 30th. The International Organization of Migration (IOM) implements the Iraq OCV Program.
For Iraqis abroad, voter registration is from January 17th through January 23rd in host countries and locations listed on the web site. They recommend people check for updates regularly.
The Iraq OCV Program estimates as many as one million eligible voters abroad will participate in January's elections. It explains demographic limitations are in the data.
This information determined electorate locations. If potential voter populations are unknown, how did the IOM designate cities for registration and voter accessibility? During the decision process, what population statistics were available?
I interviewed Steven Lennon, an IOM officer in Washington D.C. He stated information from the U.S. Census Bureau and immigration databases provided the information regarding the cities with the greatest number of Iraqi Americans.
"The IOM is in charge of the logistic operations of registration and polling places," Lennon said. "The Independent Election Commission approved the sites."
There are no plans for additional, city locations.
With regards to the languages used on voter campaign materials, the Independent Electoral Commission of Iraq (IECI) made the decision. Lennon explained that there are election laws. In place is the Law of Administration for the State of Iraq for the Transitional Period (TAL). The Independent Election Commission of Iraq is the mandated authority that supervises the elections in Iraq.
Some of IOM's logistical operations include training staff, coordinating with local and state officials and creating conditions commensurate with security requirements.
Lennon stated IOM does not have any say in the decisions of the IECI. He expressed that IOM was happy with the cooperation and the success of IOM's operation.
A member of the Assyrian National Council of Illinois stated that Chicago's Iraqis having registration and voting centers, so they do not have complaints. However, some community members expressed they are comfortable with the absence of the Syrian language on voter campaign material, since the majority of Chicago's Iraqi community speaks Assyrian.
"They feel they have been ignored," she said.
Nina Shea, the director of Freedom House's Center for Religious Freedom; and James Y. Rayis, vice chair of the Chaldo-Assyrian American Advocacy Council published an article about the mass exodus of Iraq's Chaldo-Assyrian community.
They explain that the Christian minority "…find themselves marginalized and pushed aside in the electoral process – not only they their tormentors but, perhaps inadvertently by the U.S. Government (January 6, 2005, Zinda Magazine).
January's elections determine the members of the Iraqi National Assembly, who will write a draft of Iraq's permanent constitution and shape Iraq's future government.
Shea and Rayis explain that these Iraqi Christians "…are eager to see individual rights to religious freedom and all fundamental freedoms carried over from the interim constitution into the permanent government" (Z.M.).
Without government representation, Iraqi Christians will have no voice in Iraq's future parliament. Thus far, there are no seats designated for Iraq's Chaldo-Assyrians in the future assembly.
Any Iraqi-American who does not live near one of the five, designated cities will travel long distances for participation in January's elections. Iraqis in other countries who do not live near cities with polling stations will travel long distances as well. Most of people will make two, separate trips for registration week and election weekend.
Voter eligibility requirements for January's elections are on the web site www.iraqocv.org
[Zinda: Sonia Nettnin is a freelance writer. Her articles and reviews demonstrate civic journalism, with a focus on international social, economic, humanitarian, gender, and political issues. Media coverage of conflicts from these perspectives develops awareness in public opinion.
Nettnin received her bachelor's degree in English literature and writing. She did master's work in journalism. Moreover, Nettnin approaches her writing from a working woman's perspective, since working began for her at an early age.
She is a poet, a violinist and she studied professional dance. As a writer, the arts are an integral part of her sensibility. Her work has been published in the Palestine Chronicle, Scoop Media and the Washington Report on Middle East Affairs. She lives in Chicago.]
Assyrians in Dubai Celebrate the Opportunity to Vote
Mr. Aprim Shapera addressing the Assyrians in Dubai during a pre-Election celebration.
(ZNDA: Dubai) On 13 January, Assyrians in Dubai organized a dinner party at Sofitel Hotel to encourage greater participation for registration and voting in the upcoming Iraqi elections. The celebrations lasted until 3 a.m. of the following day.
The speaker at this event was Mr. Aprim Shapera, a well-known political analyst and contributor to Zinda Magazine.
According to Zinda sources, nearly all eligible Assyrians in the United Arab Emirates are now registered to vote and plan to cast their votes on Friday, 28 January.
A group of Dubai Assyrians posing for group photo and holding "Vote 204" posters.
2000 Assyro-Chaldeans Demonstrate in the Streets of Sarcelles, France
A report by Antoine Yalap, France
It was about a tragedy and of success! The deplorable situation of the Assyro-Chaldean people of Iraq and the demonstration of an entire Assyro-Chaldean community in France in support of their brothers and sisters in Iraq. How could we express our love for our homeland and our people? How could we ask for the protection of our people in Iraq by the French government French and the international organizations? How could one organize something which would make it possible for all Assyro-Chaldeans to come together in France?
The answer was brought up by the young people in the community: a public demonstration jointly organized by the Assyro-Chaldean associations of France! This is what happened on 5 December 2004 in Sarcelles.
The demonstration titled "Peace in Iraq: Safety and Solidarity for the Assyro-Chaldeans" brought nearly 2,000 Assyro-Chaldeans in support of their brothers and sisters in Iraq against the attacks, the murder of innocent children and the destruction of our churches (places of peace and prayer). The Association of Assyro-Chaldeans of France and the Union of Assyro-Chaldeans of France as well as the young people of the community participated fully in this activity which was prepared in three days.
2,000 Assyro-Chaldeans (women, children, the youth, adults, and old people) undertook a two hours walk in the streets of Sarcelles, in the capital of our nation. Seven streets were closed to traffic by the authorities who made a point of taking part in this public demonstration. A final official statement invited France to protect her allied nation. The mayor of Sarcelles, François Pupponi, committed himself to setting up a monument commemorating the Assyro-Chaldean genocide of 1915 before April 24, 2005 in his city. It is the strong symbol of the official recognition of our genocide by France!
Click here to see the film by Samuel Yalap, commented in Soureth by Antoine Yalap.
Click here to view the photos from this public demonstration taken by Samuel Yalap.
Strategic Records Announces the Release of Linda George's New CD, Ana Hurra
Billy Haido
Strategic Records
21 January 2005
Strategic Records is excited to announce the upcoming release of 'Ana Hurra', Linda George's new Arabic CD. Ana Hurra released by Strategic Records which is due to hit the world market in Mid-February is a groundbreaking tribute to Iraqi freedom.
The music video for Ana Hurra, the first single from the CD, is slated for release on January 22 on Ashur TV a local Iraqi Television station. The video's worldwide release is expected in early February and is produced by Strategic Records and written & directed by Dali Sabih.
Ms. George's CD is a collaboration of many artists, musicians and writers that spent endless months preparing the
final product. The importance of Ana Hurra to everyone involved is simple: Iraq's celebration of freedom.
Everyone involved believes that this project would be a great musical tribute to the events leading up to and
through the Iraqi National Election, the first of its kind in decades. Those involved on this project are Iraqi
exiles from different ethnic and religious backgrounds, working together to promote democracy and freedom in Iraq.
We are hopeful that Ana Hurra will bring the people of Iraq closer together as the years have spread us further apart. We must put all differences aside to promote and cherish the newly found democratic freedom in our country and take this opportunity to restore greatness to that region as there once was during the Great Assyrian Empire.
Strategic Records Inc. is a division of Strategic Entertainment Inc., the production company that brought the Assyrian films, Akh Min Khimyani and Cost of Happiness. Strategic Records music and Strategic Entertainment films are available at www.assyrianmarket.com.